Toys are a great way to stimulate youngsters, and can significantly aid development. That doesn't mean to say they can't be fun, and it's important to consider how impactful your gift will be, especially during the first and second years of a child's life. They will be experiencing enormous changes as they transition from baby to toddler, so the gifts should be reflective of their situation, and progressive too. We have also focused on gift ideas that don't need to be plugged in, since this generation is too dependent on electrical items for our liking.
By choosing the perfect gift, you'll also prove to the youngster's parents the effort and time taken to choose something, but what's most important is the happiness of the receiver. Selecting the right present is no easy task, so this article has been written to provide inspiration if you're thinking of buying a gift for a special occasion. These straddle the changes little ones go through, so hopefully you'll find this useful on your quest to finding the right present.
Be certain to check minimum age requirements, but also be aware that these are often guidelines, so you should use your own discretion to determine whether it's safe. Here are some fantastic gifts to sink your teeth into:
First 100 Words
Learning how to speak, read, and associate pictures with items is a sought after skill honed during the first few years of a child's development. This book is quintessential to assist with the process of learning words, and has become very popular for obvious reasons. The information is easy to digest, and the book uses a vibrant color scheme to draw children's attention. First 100 Words has a lightly padded cover that's easy to hold, and is designed with an awareness for the inevitability of youngsters putting the book in their mouths. There are bold, beautiful pictures, with words grouped together in categories for ease of learning, making this a real gem for vocabulary building and shared time between mom/dad and baby.
Infantino Textured Multi Ball Set
Balls are great for assisting the development of motor skills, so every child should have a set at their disposal. The set described here is excellent for open-ended play, and what makes this particular set so special is the varying colors, sizes, and textures. Great for sensory awareness and engagement, these balls are also BPA-free, so you won't have to worry about them being chewed every now and again!
Custom Bobbleheads
This fantastic concept is probably our most favorite of all this gifts mentioned. With custom bobbleheads, you can select a photo of your choice, and choose from various customized options to create a charming bobblehead. These are great fun, and if you have a bobblehead created with a youngster's face on it, not only will they be given an opportunity to recognize themselves, but it serves as a great keepsake for later life. This is a really cool idea, and can be explored by visiting LikeNess.com. Choose from one of many styles, and have some real fun with these great gifts.
Mega Bloks First Builders Big Building Bag, 80-Piece (Classic)
Though it can take a child a while to determine what they should do with the building blocks, once they do they'll never look back. With the Mega Bloks set, there is an easier locking mechanism than with other products, and the colorful design is highly appealing, coming complete with a handy zip store bag.
Hape – Pound & Tap Bench with Slide-Out Xylophone
Sounds are fascinating for children, and as another great example of how to aid a child's sensory development, this xylophone is the perfect toy for engagement. As a starting point, kids can play around with the Pound & Tap Bench, where you can force balls in through the holes present. You'll find kids will be fascinated to push the balls through the holes over and over again, and when they're ready, they can move on to the xylophone. Coming equipped with a hammer, youngsters can get in touch with their musical side, and the toy is an excellent dual-function wooden device which is highly recommended.
I hope you have found this article informative, and have a better idea of what to buy for a special young one. If you haven't found the right item, hopefully we have at the very least given you ideas to explore. If you would like to add anything, have any questions, or would simply like to become part of the conversation, please comment below and kick-start the discussion.
Do you create great content? Join us to submit your articles
here
!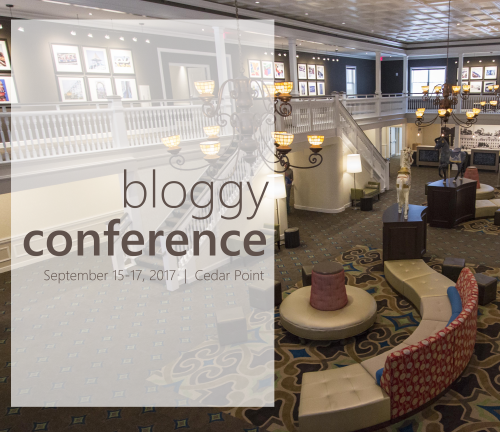 Would you like Bloggy Moms to feature your product or attraction? Please contact us here.