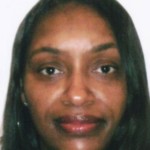 Sheila Wright
@sheilawright
active 1 week, 2 days ago
Points balance: 19,330
HAPPY BIRTHDAY TO ALL OF MY BLOGGY MOMS FRIENDS WHO ARE CELEBRATING A BIRTHDAY IN OCTOBER! BE INSPIRED: Every Day Holds More Possibilities Than Problems!
http://www.youravon.com/sheilaw
View
Member's groups
Viewing 1 - 2 of 2 groups
Bloggy Insider Alerts & Information

A group for all members of the Bloggy Moms Community. Join us to share, mingle and support each other.
Viewing 1 - 2 of 2 groups
Content on this site contains sponsored and affiliate links. Read our disclosure here. If you purchase something through a post on our site, Bloggy Moms or the publishing member may get a small share of the sale.