MAGIC MILL PRO Food Dehydrator
Pros
Automatic shut off when timer is done
See through cover allow you to monitor progress
Large capacity with the 6 trays, you can have more than 6 LB of food dehydrate at once
Overheating safety protection
Drip tray collects any residue from drying process
Cons
Great mid-range dehydrator - instructions could be more complete.
Find on Amazon
Summary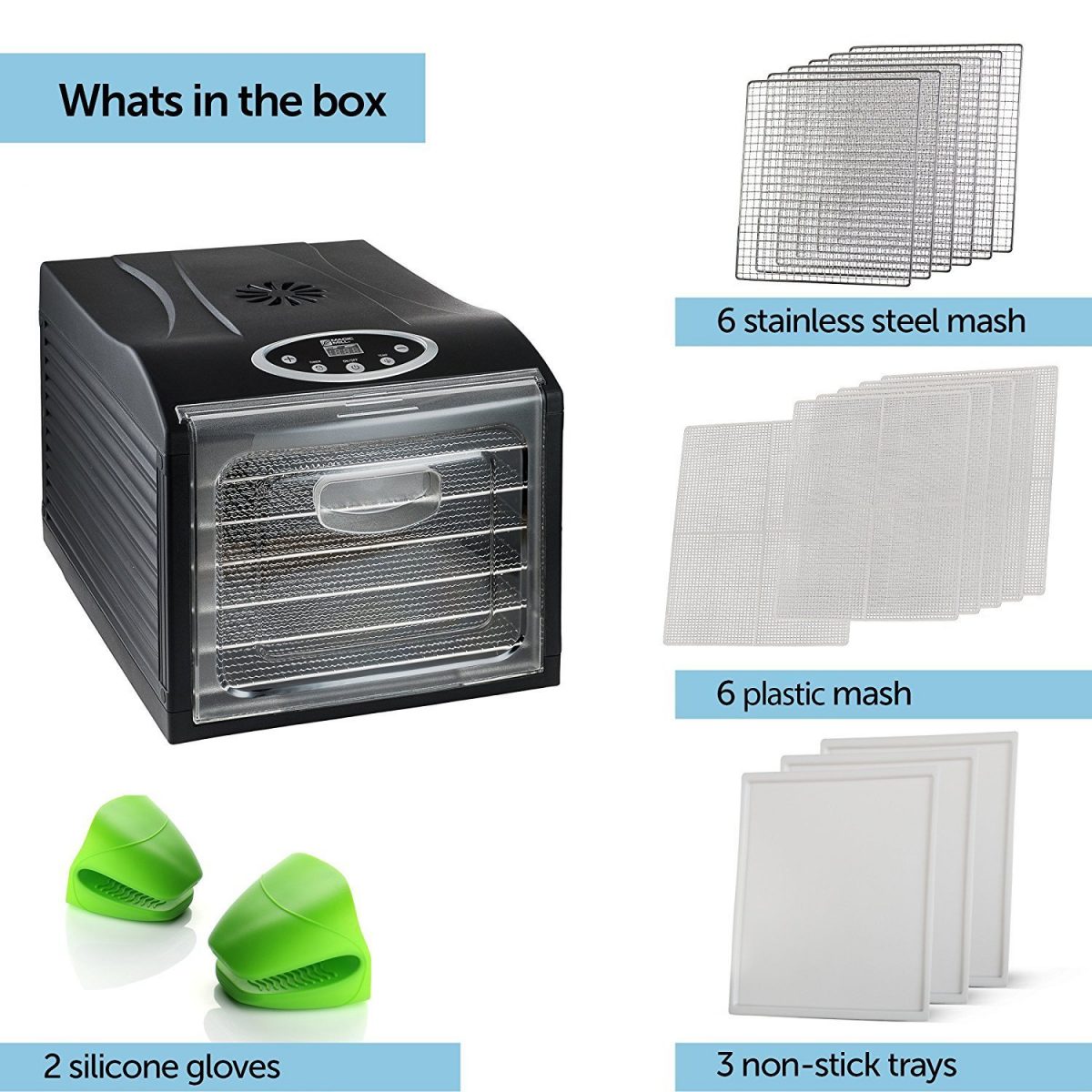 HEALTHY: Enjoy the homemade easiest healthiest snacks, preserve foods, without additives, made with BPA free machine.
FUNCTION: Rear-mounted fan is designed to promote even drying without overheating, and the adjustable thermostat with automatic shutoff ensures that foods are dehydrated at their optimal temperature and crispiness
6 Spacious, (13" X 12") adjustable stainless steel drying racks, 2 plastic fine mesh trays,2 nonstick trays, 1 set oven mitts, to accommodate a wide variety of fruits, herbs, vegetables, and meats, great for large families, gardeners, sportsmen, outdoor hobbyists, health-conscious enthusiast
DIGITAL THERMOSTAT & TIMER help you choose your desire temperature and time. Up to 19.5 hours dry time. Choose drying temperatures from 95º F to 158º F. Countdown timer.
USAGE: Perfect for dried fruit slices, long-lasting dried herbs, delicious beef Jerky and more. Also a perfect way to preserve foods. For a fraction the price of commercial.
Enjoy all your homemade dried favorites and have them last longer without spoilage
The Magic mill dehydrator is designed to serve you with all you need to have the joy of hydrate food for your health and taste
UNIQUE HEAT DISTRIBUTION – DRIES FOOD EVENLY
The machine is equipped with a 400w rear-mounted drying fan and air flow circulation technology to promote even drying without overheating, with no need to rotate the shelves.
DIGITAL SET TIMER AND TEMPERATURE
Preset adjustable thermostat and timing helps you choose your right temperature from 95°F to 158°F you can set at night before going to bed and wake up to the sweet scent of dehydrated fruits and vegetables in the morning automatic shutoff
Do you create great content? Join us to submit your articles
here
!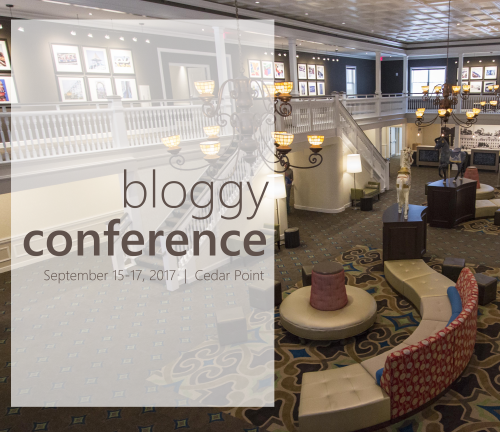 Would you like Bloggy Moms to feature your product or attraction? Please contact us here.