If you're like many moms, you enjoy one or more hobbies at night after the kids have gone to sleep, or in the early mornings when they're yet to wake up. Or perhaps you like to get your young ones involved with your hobbies with you on weekends or after school.
No matter your interests, whether you have started a blog so you can write about your life, love to grow things in the garden, whip up yummy goodness in the kitchen, teach other moms how to relax with yoga, or do other activities, you're sure to get lots out of this "me time."
However, perhaps your enjoyable hobbies can also turn into something that gives you extra money, or that even becomes a full-time gig. Indeed, in this digital age with social media, affordable websites, and a raft of online classified sites, it's easier and more cost-effective than ever to turn your passions into a profitable venture that brings in regular cash to your household.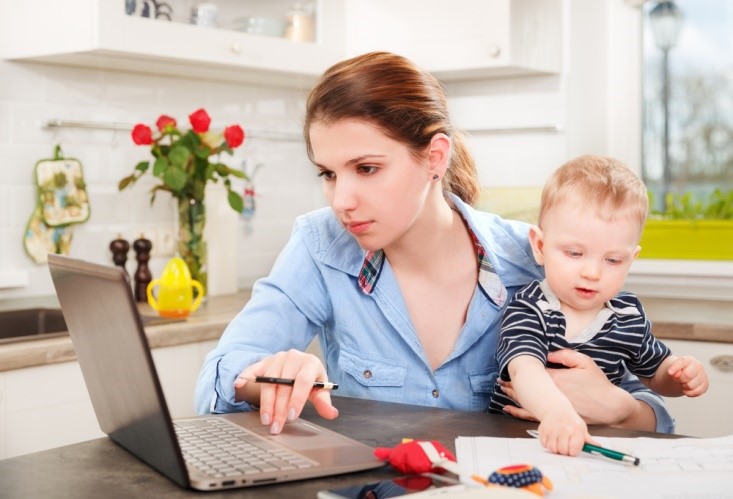 Take a look around at many others moms across the globe, and you'll find that there are plenty of women who have been able to turn their hobby into a full-time job or additional cashflow earner. Read on for three key ways that you can follow in their footsteps today.
1. Conduct Research and Put a Plan in Place
The first thing you should do to turn your hobby into a money-making activity is do your research. It is important to understand:
The industry you want to join
Potential gaps in the market you could fill
Opportunities for development
Who your competitors would be
What competitors currently offer to the market
How competitors conduct business
In order to make money from your venture, you need to know that your products or service will provide a benefit to people, or solve a problem that customers have. You also need to ensure that the target market you're looking at is large enough for you to enter it.
As well, conduct research into whether you would be selling to clientele in your local area or to businesses and individuals further afield, including in your region, state, country, or even overseas.
Make a Plan
Putting a plan in place is also a vital ingredient of making money from a hobby. If you really want to turn your passion into profits, you need to put together a detailed, step-by-step plan that will help you go from completing your hobby as a fun gig on the side, to a proper business.
This plan should include the research you have gleaned on the industry and target market, as well as your potential organization's strengths, weaknesses, opportunities and threats, plus your likely financial projections for the initial months and years after you begin to sell your wares.
2. Test the Market to Examine Demand
Next, if you really want to go "all in" with your business idea, you should consider testing the market early on.
It pays to create the first edition of your product, or the first run-through of your service(s), so that you can test it out on your target market to determine if people are interested, and at what price. Doing so will also give you feedback on what does and doesn't work (that is, what people do and don't like about your offerings). This will give you ideas for improvement.
There are different ways that you can go about conducting your tests. For example, if you have physical products, you could try selling them:
At local markets and other events
On sites like Craigslist, eBay, Gumtree, and Etsy
Through setting up a pop-up store or purchasing a stand at a trade show or conference.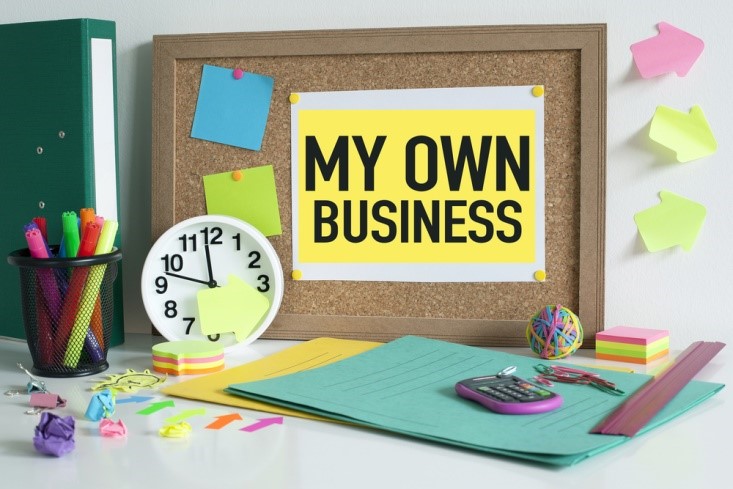 You can also put together a focus group — just make sure the people in it aren't solely your family members and friends who are unlikely to give you wholly truthful feedback.
If you will be selling a service, consider testing it out on sites like Fiverr, Freelancer, and Craigslist, or put up an ad in a local free publication or on a Facebook group page. You could also look at setting up a simple website and pre-selling products or services to test demand.
3. Be Prepared to Invest Time and Money
Lastly, keep in mind that if you really want to turn your hobby into a feasible part-time or full-time business, it is necessary to invest both time and money into the venture (as well as investing your own energy, of course).
You will have to find ways to fit your new gig around your current job or other commitments, and will typically have to forfeit much of your usual leisure and vacation time to make your venture a success.
There will also be costs involved, such as purchasing a domain name, and paying for phone calls, logo designs, prototypes, stationery, marketing costs and so on.
It might seem like a lot, but the next time you work on your hobby, remember that you could be enjoying your passion and making a profit at the same time.
Content on this site contains sponsored and affiliate links. Read our disclosure here. If you purchase something through a post on our site, Bloggy Moms or the publishing member may get a small share of the sale.