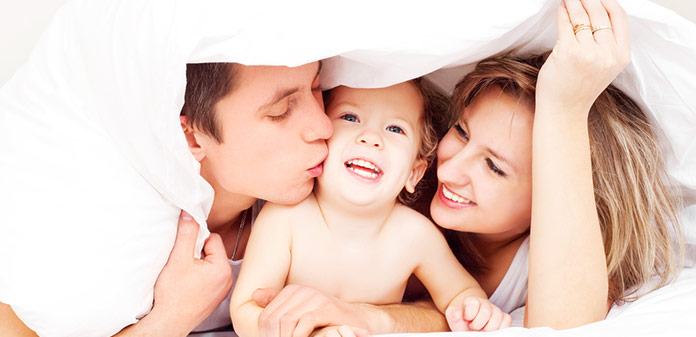 Babies require a caring, safe, responsive, and stimulating home environment for them to thrive and reach their optimum growth and development potential. Every parent knows that babies are largely dependent upon their Moms and Dads for virtually everything. From their milk to the removal of their body wastes to caring for their skin and to their grooming and dressing, babies are dependent. While it is already a given that parents love their babies so much, it is equally crucial to provide them with a stimulating environment. Here's how.
1. Always Provide Consistent, Responsive, and Loving Care
Did you know that you are, in fact, your baby's best and most precious thing? During the first few months of your baby's life, there is nothing that he or she wants more than to see your face, feel your touch, and hear your voice. This is why one of the best ways to provide a stimulating home environment is to give your baby more of you – more consistent caring, more heart-felt loving, and highly responsive caring. This simply means being there when your baby needs you no matter how tired you may be.
2. Make Sure Your Home is Baby-Proofed
More and more families are baby-proofing their homes. This simply means that they are taking extraordinary steps to make sure that everything around the home is safe for babies. As babies tend to put anything and everything into their mouths, safety is a paramount concern. Baby-proofing your home is a way for you to make sure that your baby is safe to roam around the house. This also means that he or she can literally play in his or her play mat without fear of any danger befalling your little kid.
3. Organize You're His or Her Room
Your baby's nursery, if he or she has one, should be adorned with sensory stimulating things like wall decors, mobile, lights, and even piped-in soft music. You can paint your baby's room with colorful characters. Just make sure that you choose colors that are easy on the eyes. You can also go for high contrast patterns as studies show these can really help stimulate brain development. You can also attach musical devices, interactive sleeping aids, in your baby's crib. Mobiles and fancy light effects can also help.
4. Create Variety in Your Baby's Room
Covering his or her play area with a variety of textures can also help in stimulating her tactile development. You can place quilts or any other multi-textured fabric on the floor or even on his or her mattress. If you have to put lights, you can choose night lights that change in colors. Don't forget your baby's storage boxes or containers as these can be designed with a lot of variety, too. Providing variety in your baby's room can help acclimatize him or her to the different sights, sounds, and textures in his or her room.
5. Provide Developmentally-Appropriate Toys and Accessories
It is without a doubt that to provide a highly stimulating home environment babies you need to provide them with developmentally-appropriate children's toy ideas. These are playthings and accessories such as sleeping aids and bath accessories that help them make sense of their world on a continuous basis. Since babies are exposed to these developmentally-appropriate toys and accessories, they have a better chance of growing up to be healthier and more developmentally-advanced children.
Everyone is concerned about providing a safe and loving environment for babies. Equally important, however, is the provision of a stimulating home environment. With these tips, we are confident you are now more than able to provide your baby with the kind of healthy stimulation he or she needs.
Content on this site contains sponsored and affiliate links. Read our disclosure here. If you purchase something through a post on our site, Bloggy Moms or the publishing member may get a small share of the sale.