(Planks have become quite popular recently, but most people are not yet enlightened about them. Here's everything you need to know.)
You have probably read a lot about planks on Fitnessgoals.com but you are yet to try the routine. Well, erase those second thoughts and hop onto the planking challenge to reap the numerous benefits.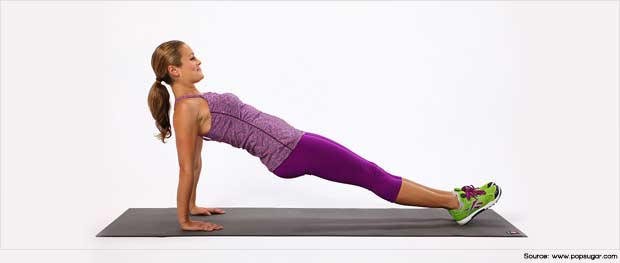 Source: https://www.flickr.com/photos/142819124@N07/29070240422/
What is the connection with your core's balance
Planks and crunches work your middle in an almost similar manner. However, unlike the latter, the plank is one of the most productive abdominal exercises out there. This is because it works simultaneously on the upper body, including the entire back, and the lower body. This means that planks can be solely relied upon for long-term fitness. What's better is that this stratagem can be pulled off daily at your own convenience.
This helpful hack improves your posture, flattens your tummy and strengthens your core in the long run. Say goodbye to injuries!
Pulling off a plank correctly
You will find a plank a little awkward when you pose wrongly. Sadly, the majority of the people are doing it wrong, and yes, they will end up ruining their lower backs. Not pulling it off the right way will also yield no results at all. Lucky you! Here are the steps:
Position your forearms firmly on the floor ensuring that they are just shoulder width apart.
Stretch out your legs away until your entire back falls into a straight line. The tips of your toes should support you at the other end.
Hold that position for as long as you can. The longer the better.
Ensure that your hips do not cave in. This would result in back pain. Raising your hips will be a cheat as the exercise becomes a cakewalk.
Although keeping this position is a do it all for you dead-shot, you will need to give something in return by keeping your muscles engaged and focused throughout.
Breathing is always important. Take in deeper breaths to engage your entire abdomen. Make sure you keep your breath at a steady pace.
When you are done mastering the basic plank, you could spice it up a little by raising one up, moving your legs to the side, one leg up, or just be creative in your own way! However, ensure that your upper body remains in a consistent plank position.
Are planks painful?
Just like being initiated into any other exercise, your lower back muscles will become a little sore after a few days. The pain is an indicator that planks are working for you.
Should you worry if you fall out of your schedule? Absolutely not, there is a small room for mistakes in this workout regime. Just get back on track without trying to compensate for lost sessions.  If you want to carry out the challenge for a whole month every day, a single rest day won't hurt.
Try to extend the agony period each time. Pump up these moments with your favorite music or you could invite some friends over to try it with you.
Content on this site contains sponsored and affiliate links. Read our disclosure here. If you purchase something through a post on our site, Bloggy Moms or the publishing member may get a small share of the sale.