Anyone can paint the wall a nice color or put up some decent wallpaper. However, inspirational decorating at home or work is usually more unique when it has a personal touch. Whether you call them wall decals, vinyl wall art, window stickers, or transfer stickers and decals, they are not just for rear windows of cars and advertising.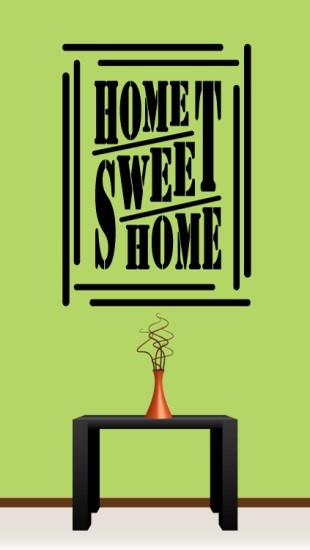 They have many uses, and if you get a little creative, you can spruce up your home's look, inspire your employees at work, or yourself every day, and do so with a pretty simple application. They can be more attractive than you may think, and are arguably more interesting, and less messy, than standard decor.
Artistic Applications
Decals will stick to almost any flat, smooth surface, which includes treated surfaces. They allow you to get creative with your decor with very little to no mess at all. This means you can do more than stick them to walls.
Vinyl letters, images, and transfer stickers can be placed on wood frames to enhance their look, or treated canvas to create a piece of art for your walls. The same goes for glass; you can add decals to the glass of your picture frame, or create a frame around your personal mirror, or your home's windows for a colorful view every day.
Decorate your kitchen or bathroom tile to add some unique detail, design a poster for your central art piece, or even create your own life-sized living room mural.
Bits and Pieces
Transfer stickers are not just for the walls, glass, or for home decor. They apply a touch of the personal to smaller things, too.
You can apply your name to almost anything, from shoes to keychains, and more. If you're giving away items on your birthday or at your wedding, decals are a good way to get creative and personal with party favors and keepsakes.
You can add a unique appearance to items you use regularly, such as cups, mugs, and other dishes. Place your name or designs on your favorite appliances. Just be careful when cleaning; some transfer stickers will not hold up well in soapy, watery conditions. Make sure and choose the type of decal that's best for your project.
Help Inspiration Strike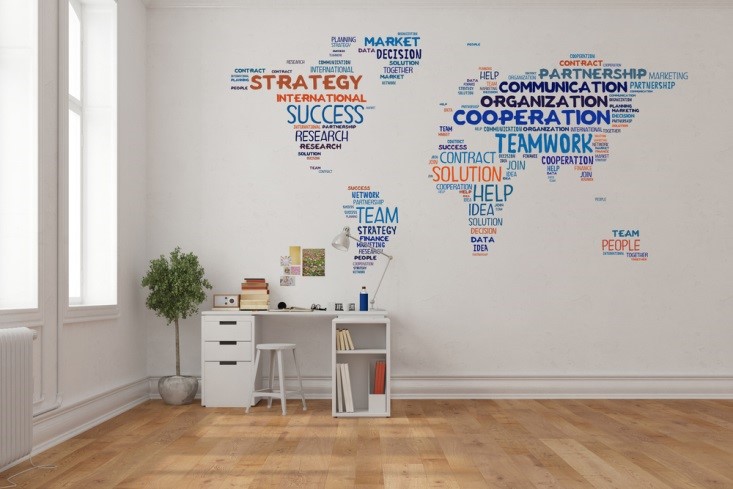 Because removable stickers can be applied to so many surfaces, you can make use of them in any space, including the home or the office.
Workdays can be harrowing, as most of us know. So, sometimes a few words of inspiration can be helpful. Opening your laptop to your favorite quote, or walking through the office door to be faced with a reminder that anything can be overcome is a decent way to start the day.
Help get your team motivated for the next big project, or to find the energy to make it through the day. Work can be boring or exhausting, but there's no reason the décor should be, too. Words are powerful, and the right words can help inspire drive and ambition, motivation, creativity, particularly when they're well-placed. It all becomes part of building a productive work environment. These tiny things become part of the daily routine that includes physical health and mental preparation, so that people feel motivated all day long.
Put your company's goals, or a quote that stirs them on the walls. If your office has a kitchen, place something about health and happiness on the backsplash. Let team members choose their own quotes and have them made into transfer stickers that they can place where the like.
And, with decals, nothing is permanent. If you need a change in inspiration, just remove one and place another.
They may be stickers, but transfer stickers, or wall decals, are made to be easy and clean. They have far more applications that most people realize. If you need to spice up your home, get creative with some art, add some personality to gifts and goodies, or inspire those around you, consider vinyl transfer stickers. Design them yourself, have them made, and then apply them as you please; it's that simple. You can change as often as you like, or keep them for years to come. Either way, you can make your surfaces say whatever you like, for as long as you like.
Content on this site contains sponsored and affiliate links. Read our disclosure here. If you purchase something through a post on our site, Bloggy Moms or the publishing member may get a small share of the sale.