Every busy mom knows that there is little time in the day to see to her own needs, let alone time to do all that needs to be done to keep the family organized and running smoothly. However, it is important to take even a few minutes out of each day to do something nice for yourself. Give yourself a treat and pamper yourself, even if only for just a few moments when the kids are down for their nap or while they're away at school. Just imagine how relaxing it would be to spend ten or fifteen minutes in a nice hot bath. Don't let your busy schedule get in the way of taking time out for you. Gather up a few must have toiletries and you'll have everything on hand when those free moments are finally yours.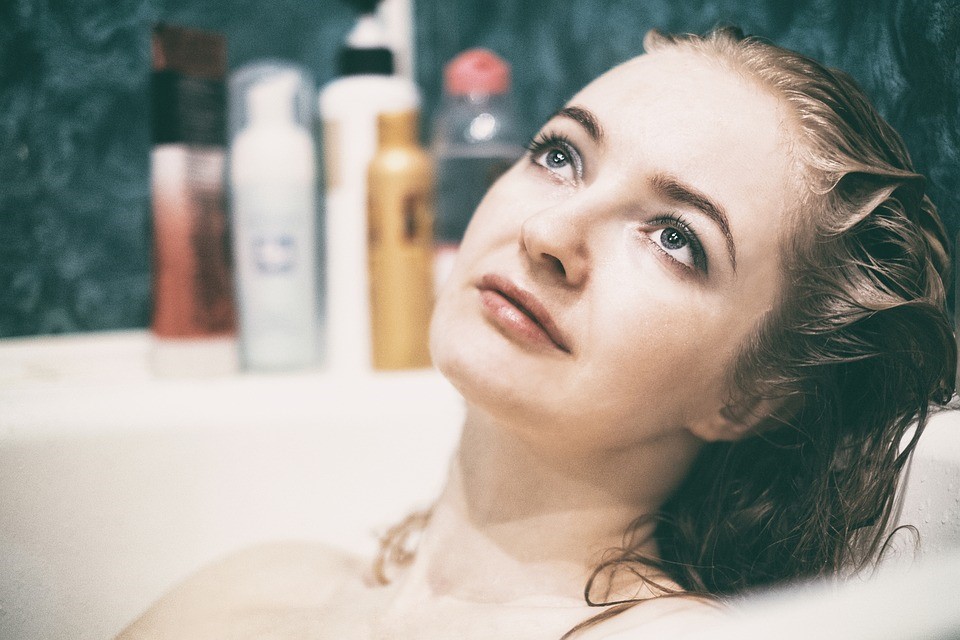 Royalty free photo
Bath Salts and Pearls
How many of you mothers out there remember the old Calgon take me away commercial? This is a prime example of moms needing a few extra moments out of the day to sit back and relax. Busy moms should always have scented bath salts or pearls on hand. When those few moments arrive with no kids on hand, a warm soak in the tub is just what the doctor ordered.
Electric Razors and Trimmers
Some days you simply don't have enough time for that heavenly soak in a tub so you hustle through a shower, throw your clothes on and all of a sudden remember you've forgotten to shave your legs. This is why many women have electric razors and trimmers on hand. Some can be used on either wet or dry skin. Just read a few bikini trimmer reviews to see which products have that dual function. Next time the tub has emptied and you've already stepped out before shaving, you can use it with dry legs. There is no need to panic about that PTA meeting tonight. Just get out the electric razor and you'll be done in a flash.
Body Splashes and Perfumes
Nothing is more invigorating than a splash of fragrance when life is getting you down. After your bath, spray on your favorite after bath scent and always use a touch of perfume to brighten up your day. Amid all those chores you have lined up a gentle floating awareness of your favorite fragrance keeps you calm and centered. Study after study have proven that aromatherapy is indeed a science and so once you have identified which fragrance gives you that uplifting rush of energy or which one helps to soothe raw nerves, those are the ones you always want to keep on hand.
You may be busy but there is always time to do something nice for yourself, even if only for a few moments. Don't let the stress of the day keep you from that relaxing bath or a bit of rest in the afternoon. By keeping a few must have toiletries on hand you'll be ready when that moment arrives and like the old commercial, you'll be lounging back saying, "Take me away…."
Content on this site contains sponsored and affiliate links. Read our disclosure here. If you purchase something through a post on our site, Bloggy Moms or the publishing member may get a small share of the sale.