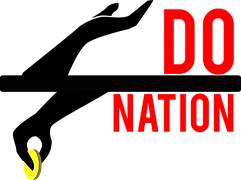 Who needs money? Will money buy that car you need to get to work? Will money help your family recover from their house fire? Do you want uniforms for your little league team or a laptop for your college student? Online crowdfunding has become the go to option.
But, why raise money through online funding?
Parents and grandparents, family and friends, just about anyone with non-profit motives can raise money on the internet through fundraising websites. The technology takes you back to the days when neighbor helped neighbor as best they could.
But, suppose you could reach neighbors across country or on the other side of the world. If all the world is becoming a village, the internet expands your reach when trying to raise money. That's why internet platforms for raising funds are multiplying.
Crowdsourcing your financial needs will not make your troubles go away, make your team win, or cure disease. But, it can help big time. According to Kim Komando writing for USA Today, "You don't need to be affiliated with a nonprofit to create a cause."
How does it work?
The funding website invites you to set up a fundraising page. You can describe your need, plead your case, set a goal, and include a photograph or image.
The website has the ability to process payments, so your page encourages readers to donate through the site. Then, the site deducts a fee off the top of the donations before passing the funds to you.

This modest approach to online fundraising seems to work best for targeted needs. Needs that appear achievable to the audience. Fundable.com reports stats on crowdfunding: "Average successful crowdfunding campaign is around $7,000. For example, you might do better raising money for a computer for school than for the institution itself. Or, it might be easier to fund a sick child's dream trip than to fund research on the child's disease. But, there are crowd funding sources raising money for specific things like business startups or community projects.
How do you make it work?
Shop the sites that provide this service to identify their process and fees. Examine the sites for the quality of the appearance and the feel of the approach. When you have narrowed it down, consider the following:
Personalize your effort with text, photos, and videos. People relate to seeing people, but don't confuse sympathy with pathos. And, update the page frequently.
Text should include a clear explanation of the need, the goal, and the timeframe. Write it naturally and from your heart, but have someone proofread it for errors.
Choose sites that are user-friendly. It should be easy for you to set up and for the donor to contribute. You don't want the technology interfering with the fundraising.
Check the payment process. You're looking for the site that processes checks, bank payments, and all credit cards.
Look into tax implications. You'd be prudent to receive the funding through an account separate from your personal accounts. And, check with your tax adviser on how the donations affect your tax obligations.
Fees should not be the only reason behind your choice. But, you want a clear understanding of what the charges will be and if there are "hidden" fees for set-up or accounting.
Social networking can expand your universe and raise awareness. But, that depends on the websites links to popular social media.
Placement is vital. You need the online fundraising site to appear prominently in computer searches. The higher it appear on the first page the better.
People are generous when they can be. They give from their hearts to people in clear need. Online fundraising makes it easier and more effective to fund fixes for problems in your life.
—————————————————————————————————————————-
Author's Bio
Wendy Dessler
Title: Super-Connector at OutreachMama
Wendy is a super-connector with OutreachMama and Youth Noise NJ who helps businesses find their audience online through outreach, partnerships, and networking. She frequently writes about the latest advancements in digital marketing and focuses her efforts on developing customized blogger outreach plans depending on the industry and competition. You can contact her on Twitter.
Photo: http://www.outreachmama.com/wp-content/uploads/2016/07/Wendy-Dessler.jpg
Content on this site contains sponsored and affiliate links. Read our disclosure here. If you purchase something through a post on our site, Bloggy Moms or the publishing member may get a small share of the sale.