Costume or themed birthday parties are very popular these days. Children love to attend parties wearing interesting costumes. They love seeing their friends wear great costumes as well. However, moms usually have a hard time trying to get the right costume for their children. Worry not, because we have some of the simplest costume ideas that will make your kids look special for the occasion.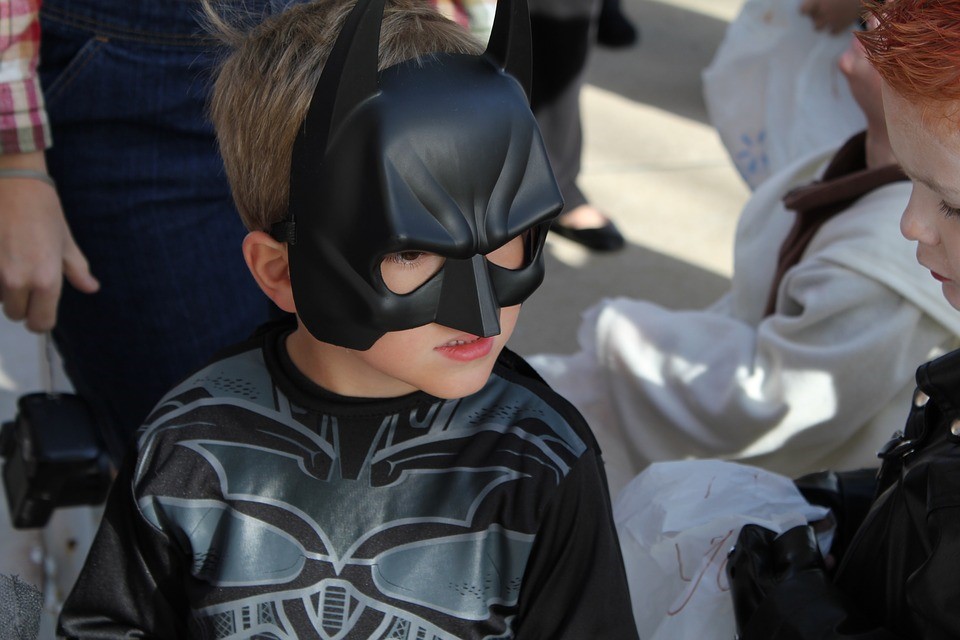 Royalty free photo
Carl from Up
This is a look that really works and is simple as well. Carl from the movie Up is supposed to be a romantic old man that ties his house to balloons and fly away. Children love the movie and adore his character so much. Fortunately, dressing up as Carl from Up is relatively easy to do.
You can create a PVC pipe walker yourself, dress your son in a preppy outfit – complete with a grey sweater and a bowtie – and attach a few balloons to him. Don't forget to pick up a pair of plastic glasses too. A pair of glasses (one without lenses) will complete the look nicely.
Carl from Up is very recognizable and it is always fun to watch children recognize him almost immediately. Your son will look really cute in the costume too.
Superman (and Other Superheroes)
Kids love superheroes. There is never a bad moment to dress up as Superman or any of the other superheroes your kids love so much. Since we're focusing on simplicity in this article, it is also worth noting that superhero costumes are very easy to find.
Of course, you need to ask your son who he wants to be before shopping for costumes. You can either go for a premade costume that can be worn right away or buy sets with complete accessories that match the costume perfectly. The latter usually offer a more realistic look, but the sets can be quite expensive.
You can also buy capes and make an entirely new costume. Your son can be his own superhero and will definitely love every moment of it. Create a custom superhero logo to attach to the chest part of the costume, add a matching cape and you are all set.
Animals
This next costume idea may suit younger children more, but it still works really well for children in general. Animal costumes are just as easy to find and can really make your kids look adorable for the party. There are some DIY projects that are easy to follow, but you can also go for premade costumes too.
A cute-looking penguin costume or a bear outfit is all that is needed to make your kids look gorgeous. The premade costumes usually come with all the necessary accessories too (i.e. wings, horns, etc.) so dressing up should be pretty simple.
Use these ideas to help prepare for the next costume party your kids are invited to. You will save a lot of time and money without having to settle for a less-than-stellar look for your kids to wear. Besides, it is easy to make your kids look lovely with their big eyes and the cute smile they always use to melt your heart.
Content on this site contains sponsored and affiliate links. Read our disclosure here. If you purchase something through a post on our site, Bloggy Moms or the publishing member may get a small share of the sale.