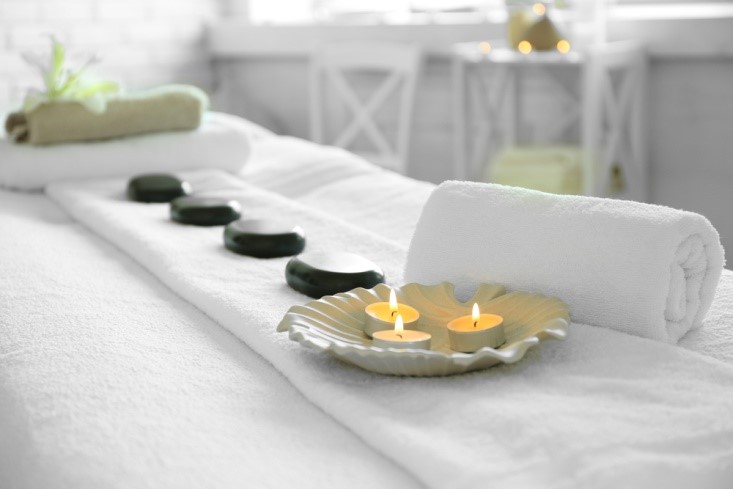 If you've got a problem with drug or alcohol abuse, you know full well what the costs have been to you and your loved ones. You've already beaten yourself up about it and probably couldn't feel worse about everything than you do right now. What you don't need is more punishment.
And it turns out going to rehab doesn't have to feel like being sent to wilderness survival camp or to basic training in the Marines?
Really! And why should it? You're going into rehab to withdraw safely from substance abuse and learn how to live a healthier and better life. Making your bed every morning so you can bounce quarters off it is not necessarily a particularly relevant part of the deal. Neither is sharing a room with a stranger or being cut off from everyone and everything else in your busy life. The hard work you're about to start has nothing to do with eating bland, institutional food, and everything to do with focusing on the issues that brought you to this point in your life.
Luxury Rehab, the Future of Rehab
Because of the way rehab is often portrayed in films and TV, you may not even be aware that there are residential luxury rehab facilities out there. Based on the belief that you shouldn't have to give up your standard of living while undergoing treatment, these facilities provide an atmosphere that rivals high-end resort destinations while offering complete medically-supervised detox and customized treatment plans.
What's more, you're not shut off from the world in one of these treatment centers. You're free to bring your laptop, your phone, and your tablet so you can keep in touch with loved ones and even continue working if you need to.
A luxury rehab isn't all about gracious accommodations and beautiful views, though they do make it more comfortable and pleasant. There are a number of other benefits that standard rehab facilities don't have the space, time, or financial resources to provide, including these:
Staff-to-Patient Ratio
With fewer patients and larger staffs, you have the benefit of greater personal attention. There is more time on the schedule for one-on-one counseling, and group therapy sessions are smaller and more intimate. In these settings, the issues that brought you to rehab can be addressed more productively.
Medical Staff
It's the difference between care in an HMO and in a private practice. Staffs in both are qualified, of course, but in a private practice you get more time and individual attention to your needs. Physicians and therapists are often more highly trained and experienced, and have the leeway to follow up more closely on how you are progressing.
Holistic Treatment
Luxury rehab is often more inclusive of therapies that address the whole person, combining traditional treatments with those that cultivate physical, mental, and spiritual health. Meditation, yoga, massage, and fitness programs both relax the body and ease the mind, giving respite and renewing strength as patients work through rehabilitation and recovery.

Diet and Cuisine
You'd expect nothing less than carefully prepared and presented food at a luxury rehab, but another benefit is that individualized diets can be accommodated with ease. The cuisine is not only delicious, but created with an emphasis on the good nutrition that fuels a healthy mind and body.
Privacy
The secluded locations and secure facilities of luxury rehabs provide a level of privacy for patients who are in high-profile positions or simply want to keep their private lives to themselves. Many have special programs that cater to top CEOs, sports figures, entertainment industry members, and people like airline pilots who are in high-stress professions. Those executives or others who need to continue conducting business while they are undergoing treatment find that luxury rehab offers them that flexibility. Additionally, being with other patients who have the same privacy concerns adds to the level of comfort and safety.
It's not always easy to make and commit to the decision to learn to live without the substance you've been relying on to combat stress and get through your days. But if you have the means, treatment at a residential luxury rehab facility offers not only a comfortable environment, but the very highest quality of care to re-start you on the life you want to live.
Content on this site contains sponsored and affiliate links. Read our disclosure here. If you purchase something through a post on our site, Bloggy Moms or the publishing member may get a small share of the sale.