We all know there's something special about the relationship between grandparents and their grandkids. Grandparents bring the fun activities, the wisdom and the warm smiles for their grandkids and give them good memories for the rest of their lives. Writer Alex Haley says it best when he identifies the reality that: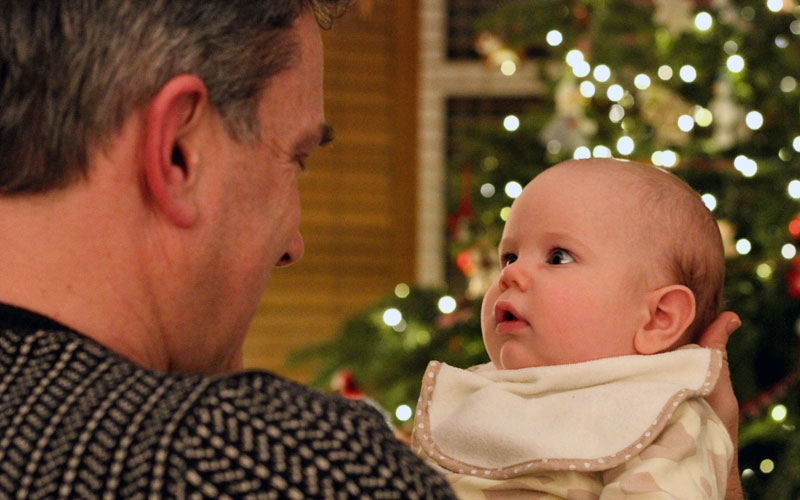 "Nobody can do for little children what grandparents do. Grandparents sort of sprinkle stardust over the lives of little children".
In fact, so much research proves these words to be true: active and caring grandparents make an enormous difference in children's lives. Where there is a strong and close relationship, both grandparents and grandkids experience lower rates of depression. Grandparents also impart crucial values and wisdom, while also being the storytellers of family history and sometimes the baby sitters.
The unfortunate reality is that many grandparents do not live within a close enough proximity to their grandkids that a casual afternoon visit is possible. Often they're dealing with struggles of deciding when to retire and what wise financial decisions to make, and are restricted by several factors, that may include finances and health.
How technology's changed it all
Thankfully, there are solutions out there for the tech savvy seniors. Distance is no deterrent for a meaningful relationship. Research shows that technology is actually resulting in more communication between parents, grandparents and children, leading to richer cross-generational interactions. Skype and other messaging/voice call services offer an instant way to connect grandparents and their little ones.
We couldn't find truer words than this: "Though miles may lie between us, we are never far apart, for friendship doesn't count the miles, it's measured by the heart". Often grandparents and grandkids are just one (Skype) call away.
Family fun ideas for your next Skype session
To help you spread the smiles around, we've gathered some fun ideas for your next Skype session! Have you tried…
There's an art to storytelling! The well told tale can capture the imagination of any child, whisk them away to fantasy worlds and take them on an adventure. Picture books are an excellent choice for any Skype call!
Teaching a new skill to your grandkids
Taking part in the same activity at the same time can help bridge the distance between kids and their grandparents. Do you have a favourite recipe you'd like to teach them? Try talking the kids through a recipe, as you show them step by step how to combine your ingredients and whip up a mean feast. Is winter approaching? Maybe you could try teaching the kids how to knit a quilt.
For the really little ones, sometimes a simple game of peek-a-boo can bring a smile to even the grumpiest of toddlers. Even through Skype, babies and young children are learning your facial expressions, familiarising themselves with your voice and simply getting to know you.
Over to you
We celebrate the grandparents out there who are the incredible role models, friends and supporter for their grandkids! Do you have a grandparent or a grandkid who has shaped your life in big ways? We'd love to hear your thoughts, so feel free to get in touch and share your story.
About the author: Karen
Karen Laing is a funeral director currently working as part of Lady Anne Funerals, an all woman team. Delivering an exceptional service and providing a supportive experience through the grief process is her daily mission.
Content on this site contains sponsored and affiliate links. Read our disclosure here. If you purchase something through a post on our site, Bloggy Moms or the publishing member may get a small share of the sale.