All parents and aspiring parents should be well aware of the fact that their health will play a major role in the health of their child. Unhealthy parents tend to give birth to unhealthy children and vice versa. Before attempting to have a baby, it is downright imperative that you begin taking action to improve your overall health. Doing so will help to ensure you're able to conceive substantially easier, while also guaranteeing your child is able to enter the world as healthy as humanely possible. Below, you'll find tips for improving your health and fertility.
Find An Outlet
There are numerous outside factors, which can negatively impact your overall health. Environmental factors are undeniably impactful, but stressors can be far worse. It has been proven time and again that stress can greatly diminish an individual's immune system and leave them more vulnerable to illness and disease. Therefore, you'll need to an outlet for these stresses. Exercising regularly, taking frequent walks and taking up a hobby are three excellent ways to eliminate stress.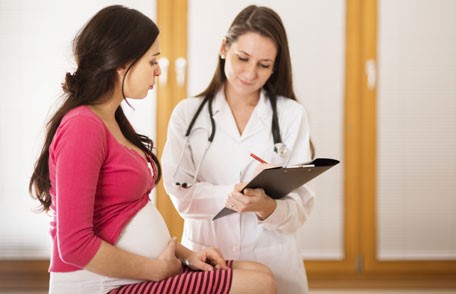 Sufficient Sleep
Although the mass majority of individuals fail to acquire a sufficient amount of sleep each night, most are well aware of its importance. Many environmental factors can cause you to lose sleep. You may find yourself staying up too late to finish work or you may worry about financial problems throughout the night. While it will not be easy, it is absolutely essential to fix this problem, before getting pregnant. Additional sleep will boost your health, enhance your immunity, and give your child a fighting chance!
Acquire Your Vaccinations
There is a great debate regarding the safeness of vaccinations. The truth of the matter is that vaccinations are vital for good health and will protect you from many debilitating diseases. If you have not had your vaccinations and you wind up contracting a dangerous disease, there will be a high probability that said disease will also be passed on to your offspring. Don't allow this to happen. Suck it up and put your fear of needles behind you. The vaccinations will keep you and your toddler safe from diseases, such as measles, rubella, mumps, and more.
Ovulation Calculator
Many couples struggling with infertility issues will be advised to focus on their ovulation cycle. Infertility clinicians have come to the conclusion that the female is the most fertile three days prior to the onset of ovulation. You are going to be responsible for determining when you are actually ovulating. A fertility calculator will definitely take the guesswork out of the process, so you can focus on conceiving. Ovulation is the process, where the unfertilized egg is released from the ovary and is ready to be fertilized. The unfertilized egg only has a lifespan of 12-24 hours, so the couple will need to work fast.
Tracking your ovulation cycle can improve your chances of getting pregnant. You should also become familiar with the common signs of ovulation, so you can better pinpoint your time of ovulation. Be sure to implement the tips above, so you can increase your likelihood of becoming a parent and bettering the life of your future offspring.
Content on this site contains sponsored and affiliate links. Read our disclosure here. If you purchase something through a post on our site, Bloggy Moms or the publishing member may get a small share of the sale.