Winter is coming. Is your yard ready?
The cold season can easily decimate every aspect of landscaping, from your luscious green lawn to your cozy covered porch. While the leaves are changing, you still have time to prepare and protect your yard against winter's imminent onslaught. Here are a few yard care tips for the colorful fall season so you won't have too many repairs after those long, freezing months of winter.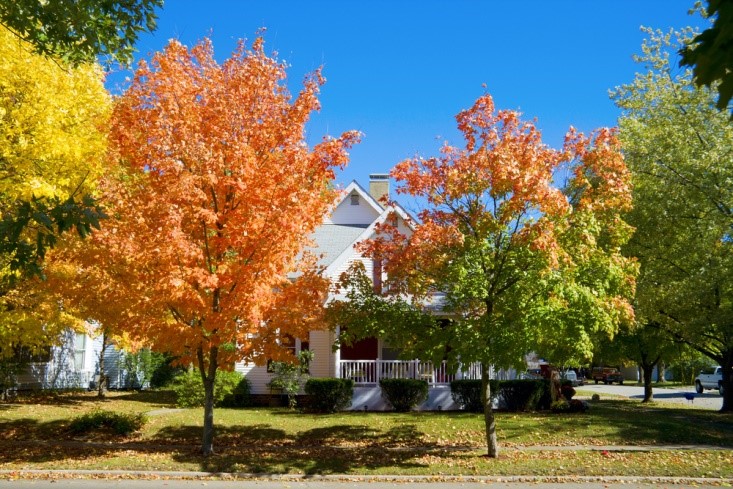 Lawn Loving
Autumn is by far the best month for lawn maintenance. Though many yard-owners believe spring and summer are the times to trim and tend their grass to perfection, the truth is you should leave your lawn alone during the warm-weather months to give them time to self-repair. Then, in fall, you can know for certain what damage it sustained during the past winter, fix it, and prevent the same from happening again during the upcoming season.
Now is the time to mow your lawn short ― about two inches max. During warmer weather, you should be mowing taller to protect the roots against scorching from the warm-weather sun. However, leaving the blades long during fall and winter will only cause them to mat underneath the cold season snows, which compacts the roots and prevents your lawn from breathing.
Fall is also the best time for the less-common lawn activities, namely fertilizing, aerating, and overseeding. These three chores provide your lawn with the excess nutrients it needs to survive the winter, like the extra feeding bears do before they go into hibernation. However, all of these activities require special equipment and techniques, so it might be best to hire professionals that provide full yard care during this time of year.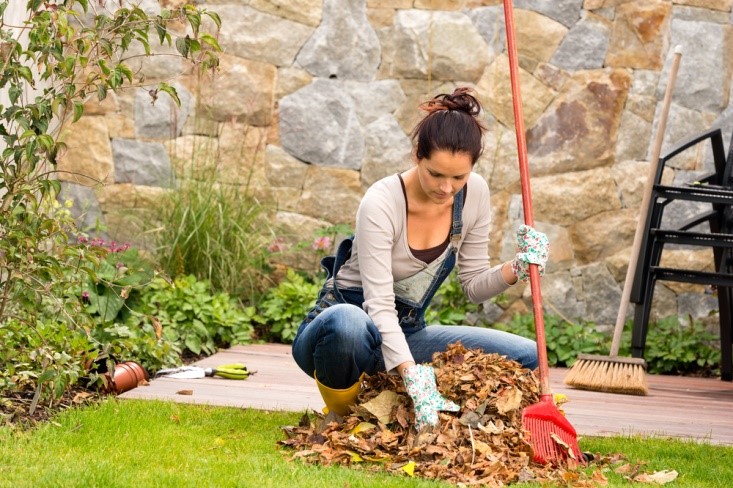 Regular Raking
Unfortunately, the beautiful transformation that gives the season its name ― the fire-colored falling leaves ― are an absolute headache for yard-owners. Like extra-long grass, dead leaves can mat down and smother your lawn during winter, which means it is imperative that you rake often and well. Kids are an excellent resource for this back-breaking work, but if you don't have little ones on hand, you can use a mulching mower to complete three chores in one: raking, mowing, and top-dressing.
It's important that you don't wait until the end of the season to collect your trees' leaves. As soon as the first spots of red and gold flutter onto your lawn, you should be raking them up. The reason is autumn dampness can begin decomposing the leaves as soon as they fall, which will cause them to clump together with your grass. Once these wet globs form, your lawn begins to suffer, and raking becomes even more of a chore.
Toy Tracking
There is nothing more heartbreaking than emerging in the spring to find a favorite toy tractor rusted to death under winter snows. The cold season is hard on warm season toys, so any playthings you want to salvage for next spring and summer should be collected and stored safely while the weather is still relatively nice.
Because your car desperately needs your garage space during the winter, stashing toys in a shed or a covered patio is probably best. The web is full of clever ideas for cute outdoor storage solutions. For example:
Buy or build outdoor furniture with hidden storage compartments
Use chalkboard paint and colored chalk to label plastic storage bins
Paint inexpensive wire shelving to match patio furniture
Hang pegboard for efficient use of vertical space
Hardscape Helping
Believe it or not, your hardscaping ― which includes any part of your yard that isn't organic, such as fences, pathways, and paved areas ― suffers during winter, too. Snow and the ways we get rid of it can do irreparable harm to hardscaping, so it is essential you know how to treat your yard to prevent unnecessary damage.
Cracks are common in the outdoors, as no weather is kind to manmade objects. Still, moisture can easily seep into cracks and freeze, expanding them and potentially breaking your hardscaping in half. Before the season gets too wet, you should seek out and seal all cracks you can find. This does take some diligence, so if you don't have time or patience, you might be better hiring a crack repair professional.
Additionally, you should keep an eye on how water behaves in your yard. If you notice that run-off channels or pools around your hardscaping, you should dig alternate routes for the water to flow. Your roof should divert water way from your home and yard as efficiently as possible to minimize damage caused to your precious landscaping.
Content on this site contains sponsored and affiliate links. Read our disclosure here. If you purchase something through a post on our site, Bloggy Moms or the publishing member may get a small share of the sale.