"Good Night Stories for Rebel Girls" reinvents the fairy tale by telling heroic stories of 100 real women who've changed the world.
Timbuktu Labs, the children's media innovation lab based in LA, is launching a Kickstarter campaign to bring to life a new book called "Good Night Stories For Rebel Girls".
"Good Night Stories for Rebel Girls" is a collection of 100 illustrated stories that celebrates extraordinary women.
From Elizabeth I to Serena Williams, "Good Night Stories For Rebel Girls" features 100 real women of the past and the present who have achieved incredible results, despite all odds.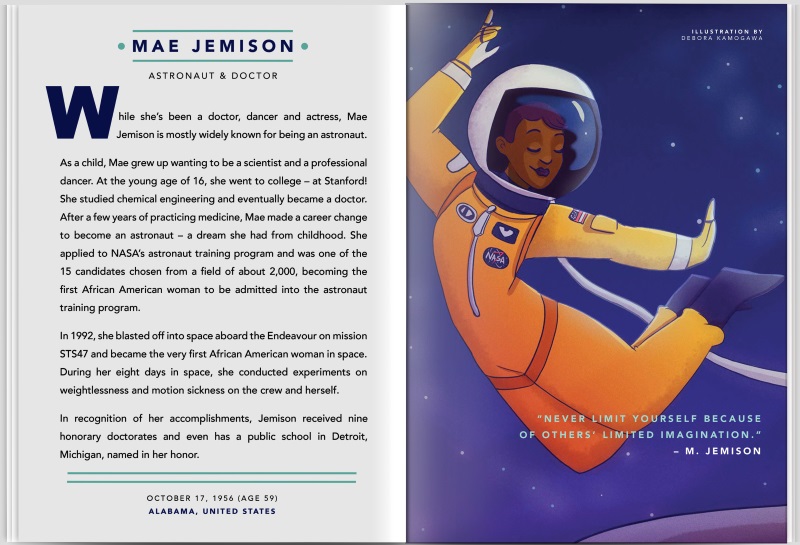 Painters, scientists, dancers, chefs, astronauts, jazz singers, pharaohs, boxers, writers, political leaders… Rebel girls whose actions have changed the course of history. From every corner of the globe.
"As female entrepreneurs, we've often wished we had grown up surrounded by more female role models", explains co-founder and CEO Elena Favilli. "We constantly urge ourselves to 'lean in' and books on female empowerment proliferate on our shelves… but they come far too late. Research shows that by the time girls reach middle school, they already have less confidence in themselves than boys. That is why changing the narrative early on is so important".
"We've been working in the children's media space for the past 5 years and we've witnessed from the inside how gender stereotypes still permeate books for children of all ages", explains co-founder and creative director Francesca Cavallo. "Parents are offered little resources to counter this trend and they are especially concerned about the lack of strong female role models in children's media. That's why we decided to create this book".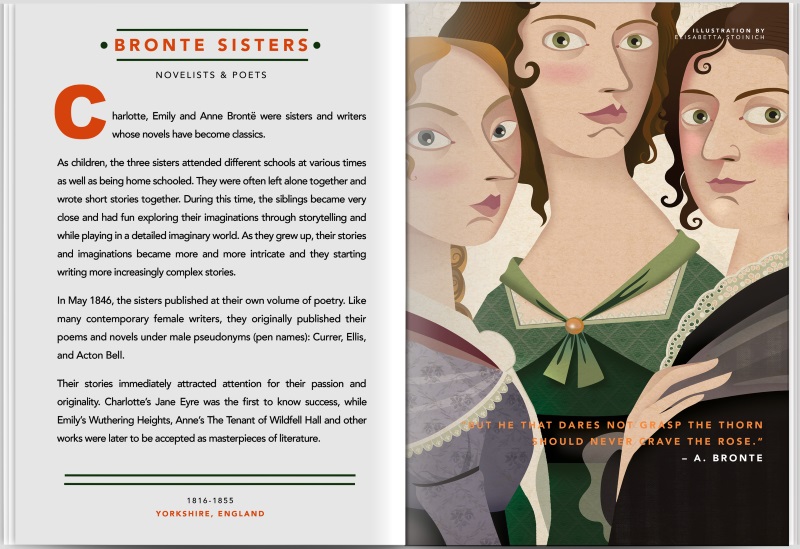 "Good Night Stories For Rebel Girls" is a collection of tales that will inspire young girls to explore, learn and dream without limits. "It's what a modern fairy tale should teach", adds Elena Favilli. "Our dream is to get it on the nightstand of every young girl".
Each story is illustrated by a different female artist and each artist is from a different part of the world.
"We want this book to be also a showcase of the best 100 female illustrators of our time", continues Elena Favilli. "We think it's our duty to give voice to the amazing work that female artists are creating every day, in every corner of the globe".
Artists who are already contributing to the project are: Ana Galvan (Spain), Helena Morais Soares (Portugal), Erin Marlow (USA), Elisabetta Stoinich (Italy), Debora Kamogawa (Brazil).
Only Kickstarter backers will receive the book in time for Christmas 2016.
SUPPORT THIS PROJECT AND BE THE FIRST TO GET THE BOOK
Content may contain affiliate links. This means that, at no additional cost to you, we may earn a little somethin' somethin' when you use the link to make a purchase.
Learn more here.
Would you like Bloggy Moms to feature your brand?
Contact us here.