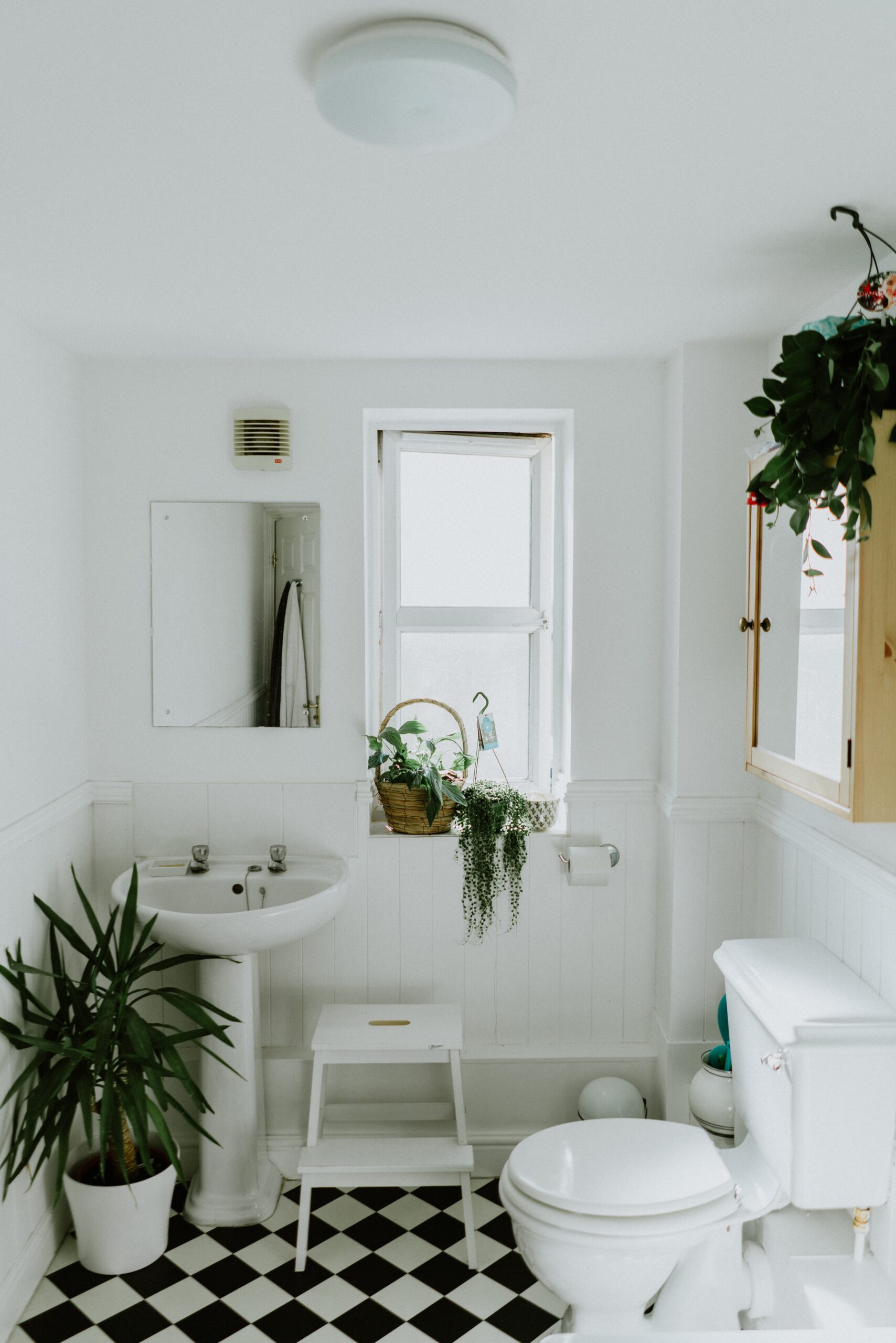 Did you know that the average person spends about 2208 hours in the bathroom during his/her lifetime? This is the same time as the Earth's seasonal cycle. A place where usually so much of our time is spent should ideally be spacious, hyper-functional, and quite frankly, luxurious.
Renovating a bathroom can put a dent in your pocket. However, if you know exactly what you want and how much to spend, you might be able to save a considerable amount of money.
The trick is to initiate renovation with a decided theme or tone; warm or cool, black or white. Next, opt for upgrades that suit your lifestyle the best. You can free up a bit more space if you like the idea of placing a new bathtub inside the bathroom. Similarly, if you are someone who owns several bottles of shampoo, skincare products, or serums, adding a storage cabinet into your bathroom can be an ideal option.
The Basics
As boring as it may sound, before renovating any space, it is always a good choice to ask yourself the basic questions like:
What is your daily routine?
What is your renovation budget?
How many people will be using the bathroom?
What do you dislike about your current bathroom?
What changes would you like in your new bathroom?
You will be surprised at how easy the bathroom renovation process will become once you have laid down the answers to each of these questions.
If you are someone who likes small cozy spaces, a little warm-toned bathroom might work the best for you. However, if you are a fan of large rooms, a big bathroom with tinted windows and beautiful views may be your choice.  If you are renovating for two, getting two sinks or one decent-sized sink should be a top priority because teeth-brushing should not be a challenging elbow war.
Old School or New School
It depends on your taste, whether you would like your renovated bathroom to look modern or traditional. Both approaches can work fine but you should think about it carefully before starting the renovation process.
People with a knack for technology and gadgets prefer the installation of some latest bathroom gadgetry as part of the renovation. One such gadget could be a thermostatic shower valve, which can make hot showers more enjoyable than ever before. It automatically adjusts the hot and cold water temperature to offer a seamless experience.
For those of you who rather go with the good old water adjustment knobs, a fancy handheld showerhead could be the accessory of choice. Luckily, some of the new adjustment knobs in the market can now be installed and removed when you move. The best part is that the installation and removal processes do not require a plumber and can be easily done by the owner.
Use of Different Types of Materials
Knowing the type of material you want for your bathroom can make or break its look. Various kinds of materials are available to suit each individual's choice. Some of the most common ones include:
Natural stone: One of the most sophisticated materials out there is natural stone. When used with the correct sealant, any natural stone can perform reasonably well in a moist environment. Select the one that is within your budget and is aesthetically pleasing.
Tiles: When selecting tiles, it depends on your taste and variety available in your area. A classic way could be to choose subway tiles, that fit well and give a refined look to the bathroom. For those who prefer bold and handmade materials, zellige can be an excellent option. Alternatively, you can opt for tiny tiles like hex and penny, which are relatively affordable and can be used extensively. Tiles are undoubtedly a smart choice for those who wish to maintain a stylish bathroom within a limited budget.
Wallpaper: Some individuals may not want to commit to one type of paint-color or tile. If such is the case with you, opt for a wallpaper and place it well away from the water splashing range and install a proper ventilation system that prevents moisture buildup in the bathroom. A wallpaper can easily cover one wall entirely or partly, allowing the owner to even use different types of wallpapers on different walls of the bathroom.
Giving Attention to Minor Details
When you have decided the fundamental theme for your bathroom and implemented the bigger changes, it is time to consider giving attention to small things that can have a massive impact on the outlook of your bathroom.
Here are a few important things that you can consider giving attention to:
Windows or no windows? If you opt for windows, should they be small or medium-sized?
Do you prefer glass doors for your shower or just curtains?
Do you want a glass door or a waterproof floor with a central drain?
Do you want a tub or shower only, or both?
Do you want a closet inside the bathroom or outside?
Giving attention to minor details can have a major effect on the final outcome. It can help achieve the desired results and make your bathroom look just like what you hoped for after investing heavily in the renovation process.
Photo by Phil Hearing on Unsplash
Content may contain affiliate links. This means that, at no additional cost to you, we may earn a little somethin' somethin' when you use the link to make a purchase.
Learn more here.
Would you like Bloggy Moms to feature your brand?
Contact us here.