Image source: https://www.flickr.com/photos/rmpbaiao/24820136315/sizes/l
It is being accepted more and more that for our emotional and mental wellbeing, we need peaceful times away from the bustling lifestyles most of us lead. And there are some wonderful and unusual options available all over the world where you can listen to the silence, soak up some peace, and power down with some truly bone-deep relaxation!
Silence in the snow in Sweden
Go off-grid and enjoy the serenity and silence of the snow on a camping trip in the heart of Lapland. Lennart Pittja, a Sami reindeer herder, provides this unique opportunity to experience the ultimate break-away in Sweden's Laponia World Heritage Area. It gives visitors a wonderful chance to learn more about reindeer and the Sami's traditional herding tradition, by visiting local communities and meeting herders and their reindeer.
Wonderful accommodation is provided in five luxury lavvu tents and though there is no electricity, you will not be cold as plenty of stoves and luxurious soft furnishings will keep you snug and cozy. Additional warm clothing will be provided if you need it, and you can explore on traditional snowshoes or wooden skis! Lennart's aim is to show that tourism can be developed sustainably without harming natural resources and disrupting the traditional herding life-style of Lapland.
Restore your spirit in the Faroes
Images source: https://www.flickr.com/photos/bymc/42898421765/sizes/l
The 18 remote mountainous Faroe Islands (total population only 50,000 people) lie halfway between Scotland and Iceland. It is said that life there hasn't changed much since the Vikings. And though it rains a lot, the wild and largely unspoilt beauty of the archipelago will offer balm to any harried soul.  Varied accommodation is available from luxurious hotels, guesthouses and camping, to B&Bs, self-catering apartments or turf-roofed cottages. Walking and camping holidays are very popular because of the beautiful natural environment. A visit to the beautifully simple Tórshavn Cathedral in the center of Tórshavn will provide another interlude of peace and contemplation.
And the Faroes are simply a bird-watcher's paradise! Apart from the multitudinous and charming puffins, other birds that breed there in vast numbers include fulmars, storm petrels, black-legged kittiwakes, guillemots, Manx shearwaters and gannets. Their national bird is the tjaldur or oystercatcher.
Far from the madding crowd in Scarborough, South Africa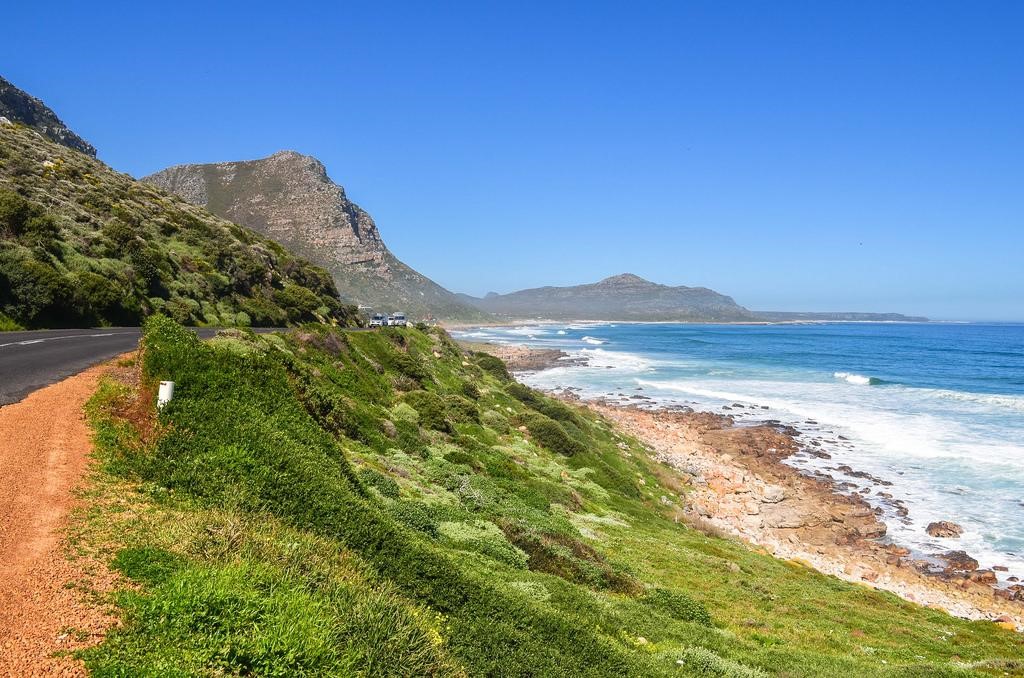 Image source: https://www.flickr.com/photos/jbdodane/15019814367/sizes/l
Scarborough, designated a conservation village in April 1996, is still in essence just a rustic village despite its proximity to Cape Town. It is situated right next to the Cape Point Nature Reserve which will ensure little future development, thus ensuring that it remains the nature-lover's haven that it currently is.
Scarborough accommodation is varied and of high quality. Gone to the Beach provides luxury living in a villa with three bedrooms that will accommodate nine guests. It is superbly equipped with all mod-cons and is situated literally just a stroll away from the main beach! Or guests can simply drink in the wonderful sea views from the verandah, enjoy the sparkling pool and barbecue facilities in the enclosed garden, or indulge in a game of darts or table tennis. As the villa is in a quiet residential neighborhood, guests can enjoy the tranquil ambience of Scarborough to the full.
Tap into ancient wisdom in Kyoto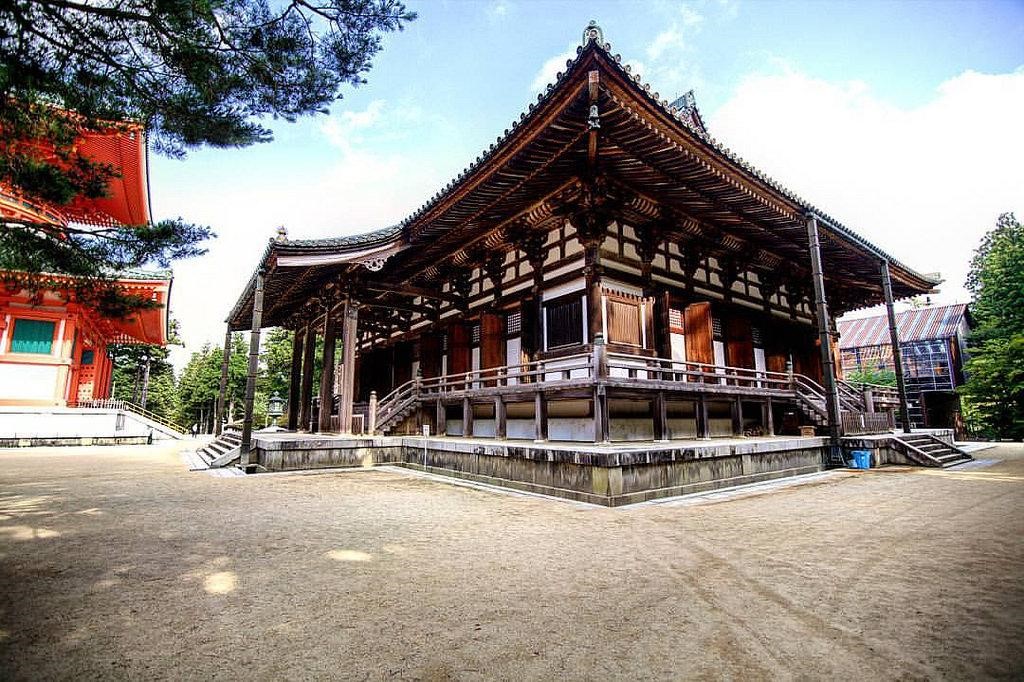 Image source: https://www.flickr.com/photos/136965653@N02/22771168874/sizes/l
Possibly the ultimate spiritual retreat is offered by a 1,200-year-old Kōyasan Temple south of the city of Kyoto, set in a fragrant cedar forest. It is a working center of Shingon Buddhism and as the mausoleum of Kōbō Daishi, it is one of Japan's holiest pilgrimage destinations. The complex comprises 52 temples and allows visitors to stay in simple ancient rooms where they sleep on futons on the floor and partake of the monk's vegan diet (shojin ryori). Visitors are not required to be religious – many go there just to experience the peaceful and deeply spiritual ambience of this ancient complex; or to witness the Shinton early-morning fire ceremonies during which incense is burned as a purification ritual and as a tribute to the ancestors.
Delight in nature pods in New Zealand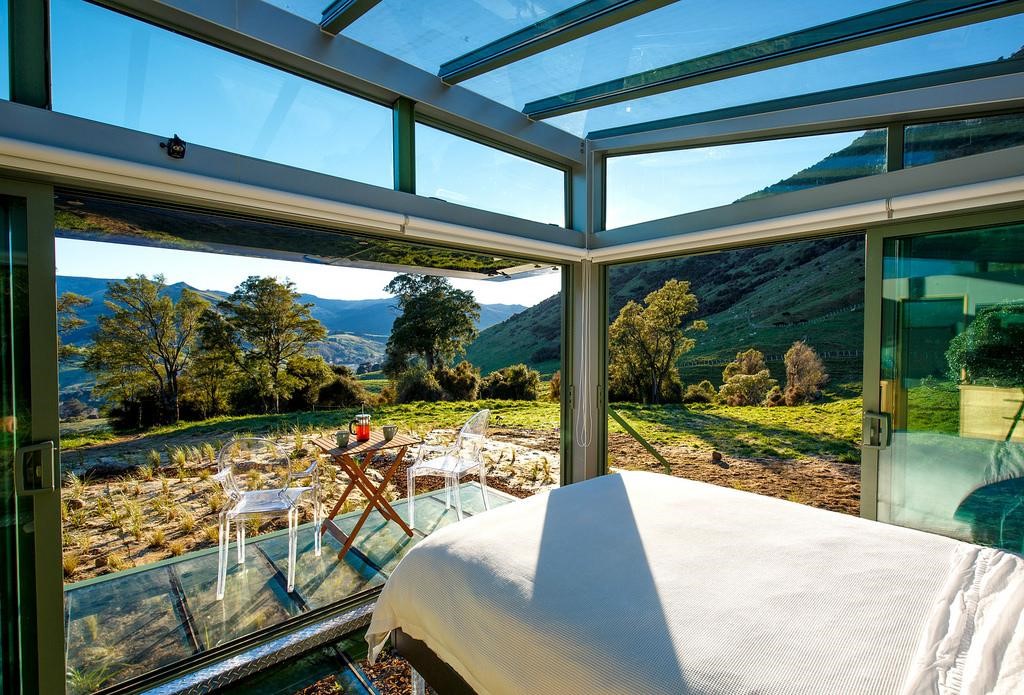 Image source: https://www.flickr.com/photos/fivestaralliance/33862203600/sizes/l
PurePods in New Zealand, referred to as 'modern castaway cabins', offers untrammeled exposure to the beauty and restorative power of nature. They are located in areas of spectacular beauty in South Island and are made of heavy-duty glass! So, yes, privacy is at a minimum, but since your nearest neighbor is literally miles away, this is not an issue. Indeed, the utter solitude is what people come here to enjoy, and the exposure to nature is simply mind-blowing.
Imagine lying in luxurious comfort in your bed while a thunderstorm rages around you, or simply gazing up at the starlit night sky. Or slide open the doors on all sides and listen to living nature literally all around you. All the eco-cabins are solar-powered and deliberately provide no wi-fi. You can order delicious dinner and breakfast hampers. So, relax, have a glass of wine while you read a book. Or simply be, and soak in the solitude and allow nature to work its magic on your mind and spirit!
Relax in Hot Springs in Arkansas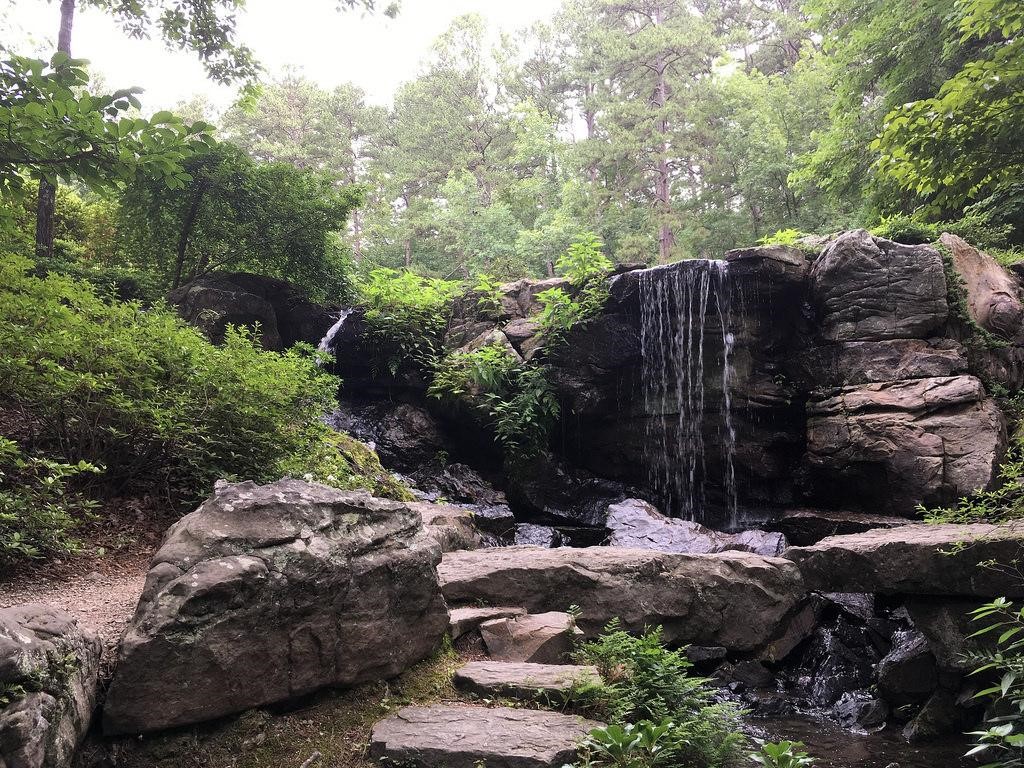 Image source: https://www.flickr.com/photos/david_s_carter/42631994464/sizes/l
The aptly named Hot Springs is a small city in the Ouachita Mountains in Arkansas and is justly famed for its hot mineral waters. Native Americans have used these hot springs for centuries. Immersing yourself in the hot thermal water is not only wonderfully relaxing, but the water is widely believed to have healing properties. It is high in minerals, including calcium and sodium bicarbonate. It not only relaxes tense muscles and relieves skin complaints and general aches and pains but is believed to boost blood circulation. It helps with rheumatism and arthritis, reduces stress and promotes sleep. Several bath houses are provided for the many visitors, who leave after their stay feeling rejuvenated and invigorated!
Content may contain affiliate links. This means that, at no additional cost to you, we may earn a little somethin' somethin' when you use the link to make a purchase.
Learn more here.
Would you like Bloggy Moms to feature your brand?
Contact us here.