CAMPAIGN STATUS: WAITING ON FINAL REVIEW AND APPROVAL OF PUBLISHED CONTENT. PLEASE REMEMBER THE PAYMENT TIMEFRAME AGREED TO BELOW.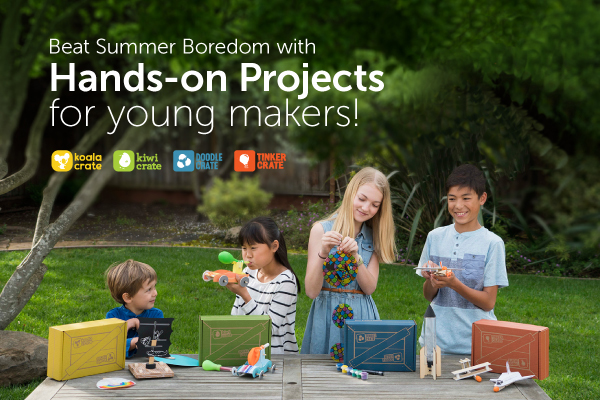 Thank you for applying to the Kiwi Crate Campaign! We are excited to invite you to join us!
Please review the following information including the attached document and confirm by responding to this email that you are able to participate in this campaign.
Step 1:  Apply for the Kiwi Crate Affiliate Program

Use this link to apply for the Kiwi Crate Affiliate Program.
As a Kiwi Crate Affiliate, you'll receive the following program perks:
Earn $20 for new subscriptions
Earn 15% commission for all shop orders
Special coupons/seasonal promotional opportunities
Dedicated Account Management Team
Step 2:  Choose Kiwi Crate for Review and Submit Shipping Address
Please let us know which one of the following Kiwi Crate's that you would like to review.
Tinker Crate
Koala Crate
Doodle Crate
Next, we will need your shipping address. Please complete the form below to send us this information:
Error: Contact form not found.
Step 3: Create Review Draft
Our sponsor would like to review the post, just to review for any potential branding issues, i.e. koala crate versus Koala Crate, etc.
Please submit your draft in a Word Document no later than 10 days after receiving the crate. Before submitting draft for review, please ensure you have covered the following.
Your draft must be submitted in a Word Document. Save the document with your full name and post title.
Your draft must include the post title.
Your draft must include any images you intend to place in the article. Images can be taken from Impact Radius. You should also include original images you took during the review process.
Your draft must include all social shares for Twitter, Pinterest, Instagram, and Facebook.
Step 4: Publish Review and Social Shares
Once your draft has been approved, please publish immediately and share on your social channels.
Step 5: Review publish requirements and submit invoice.
Ensure that you have published your article and shared on the following social channels:
Twitter
Facebook
Pinterest
Instagram
Submit a Paypal invoice (not money request) to bloggymoms@bloggymoms.com and then complete the following form. Payments are typically made on a net 60 schedule. If there should be any delay, Bloggy Moms will provide notice.
Error: Contact form not found.
Content may contain affiliate links. This means that, at no additional cost to you, we may earn a little somethin' somethin' when you use the link to make a purchase.
Learn more here.
Would you like Bloggy Moms to feature your brand?
Contact us here.