Do you need to move in the near future?  If so, you are probably frantically planning.  Moving can be a difficult task that can really make you want to pull your hair out.  But there are some things that you can do to make things a little less stressful.  Below you will find some helpful tips that will allow your next move to go much smoother.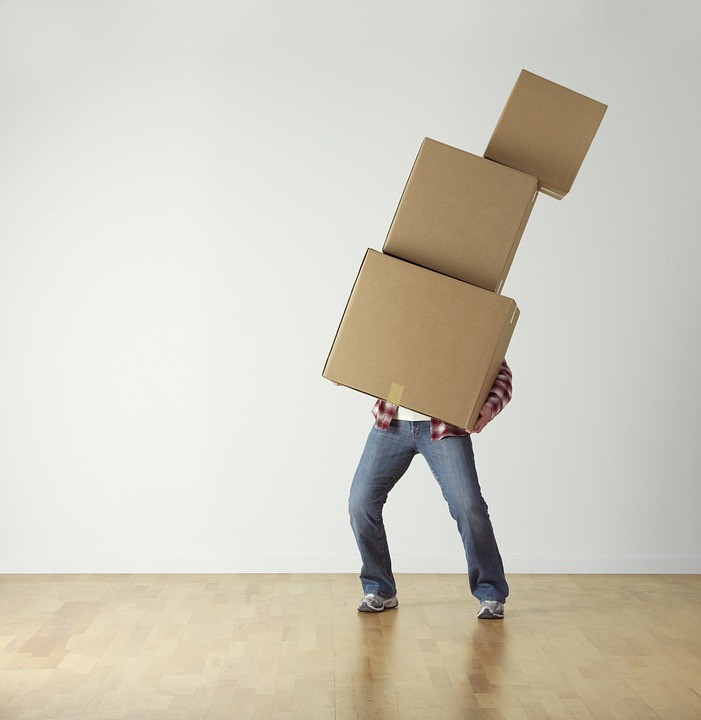 Royalty Free Photo
Don't Do It Alone, Hire a Mover
If you are planning to handle your move on your own, then you might want to rethink your plans.  Unless you have a very large truck and some friends that are willing to give up their valuable time, you should hire a mover.  By hiring Rockville movers, they will be able to handle all the heavy lifting so that you don't have to strain your back.  A professional moving service will have all the proper tools for the move which is very important.  Not only will they have a large truck for all your things, they will also have special furniture blanks to protect your belongings.  Plus, they will have the knowledge needed to handle a difficult move that requires heavy items to be moved upstairs.
Give Away Unused Items
If you have a lot of items stored in your home that you are not using anymore, why lug them to your next destination?  Instead, why not give them to friends or family members who might actually use them?  This will help you declutter your home and it could even help you reduce the cost of your move.  If your family and friends don't want your items, you could give them to charity or have a garage sale and earn some extra income.  But whatever you decide to do with your unwanted items, make sure you don't clutter your new home with them.
Label Every Box
As you are packing your items for your move, make sure that you label each box with the contents inside.  Also, make sure that you label which room you would like the boxes to go in to help your movers know where to put them on the day of your move.  This will help you keep everything organized and it will eliminate any confusion that often comes with moving.  These labeling tips will make unpacking a breeze and you will get the job done sooner so that you can relax and enjoy your new home.
These tips will help make your next big move easier.  We know just how stressful moving can be, so why not use some of these tips to smooth things out?  Remember that if you have more than a few items to move, make sure you hire a professional mover.  These men and women know what they are doing and they can literally take a load off your shoulders.  But before you do anything, make sure that you label each box so that there will be no confusion about where your items belong.  This will also help you find your stuff much faster.
Content may contain affiliate links. This means that, at no additional cost to you, we may earn a little somethin' somethin' when you use the link to make a purchase.
Learn more here.
Would you like Bloggy Moms to feature your brand?
Contact us here.