This post may contain affiliate links. Read our disclosure policy
here.
Deals are current as of date and time posted.
Which chocolate can I eat on Keto? Going low-carb or Keto can cause a shock to our snacking habits. I usually do well the first day, then the sugar cravings hit. And they usually hit in the form of chocolate cravings. I was concerned – can I have a bit of chocolate on Keto? Yes, there are some chocolates that you can have on Keto. So, what chocolate is Keto friendly? Here are some of our favorite Keto friendly chocolate and snacking options to appease that sweet tooth.
What chocolate can I have on Keto?
When I first tried Keto, I thought chocolate and sweet treats were a thing of days gone by. But, there are actually a lot of options out there. And Keto has been quite a learning experience!
Can I have milk chocolate on Keto diet? No, unfortunately, if that is your chocolate of choice – you'll have to switch to dark chocolate. Here are some of the yummiest we've found so far.
1. Lilly's Dark Chocolate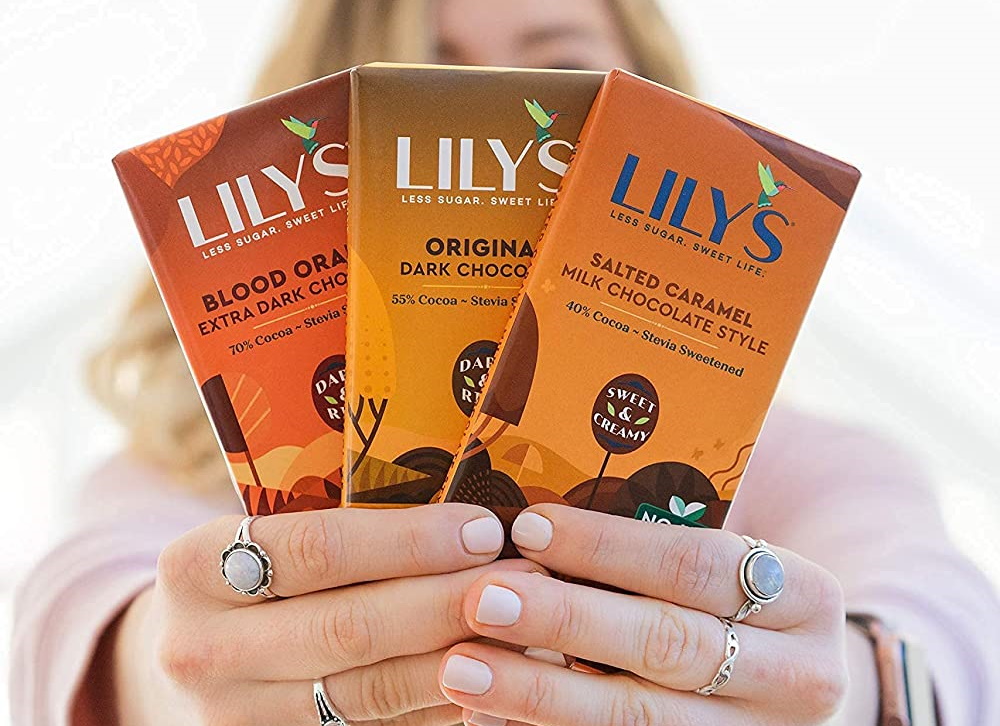 "Lilly's chocolate a is low-carb, Keto-friendly premium dark chocolate (55% Cocoa) and made with Stevia. (Stevia is a zero-calorie botanical sweetener. It is derived from the plant Stevia Rebaudiana) The stevia used in Lily's chocolate is a stevia extract. Their use of Stevia gives Lily's a richness and less sugar than typical chocolates. They make use of Fair Trade, Gluten-Free and Non-GMO Ingredients"
2. Lindt Excellence Supreme Dark Chocolate 90% Cocoa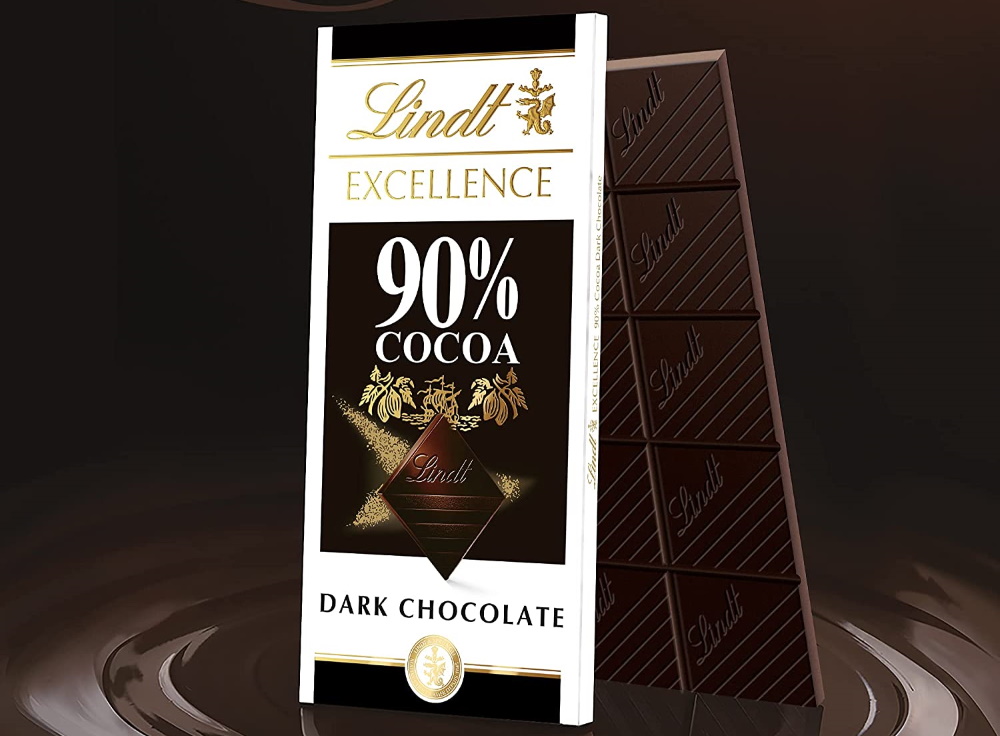 We love this full-bodied dark chocolate, masterfully crafted to be smooth, rich, and balanced. All of this yum comes with a net carb count of just around 7 grams per serving. Nom nom!
3. Choc Zero

We love that ChocZero has a wide variety of options for us to include in meals and treats throughout the day – helping our Keto journey right along!
ChocZero is sugar free chocolate, jams, and syrup. We make keto chocolate and treats sweetened with monk fruit. ChocZero is soy free, gluten free, vegan, and all natural.
4. Lakanto

Their lineup includes sweeteners, liquid extracts, chocolates, syrups, & much more. Tastes just like sugar with zero net carbs, zero calories, & zero glycemic sweeteners.
Check out their liquid monk fruit extract, breakfast foods, baking mixes, and monk fruit sweeteners.
5. ChocXO Keto Dark Chocolate Raspberry & Quinoa Snaps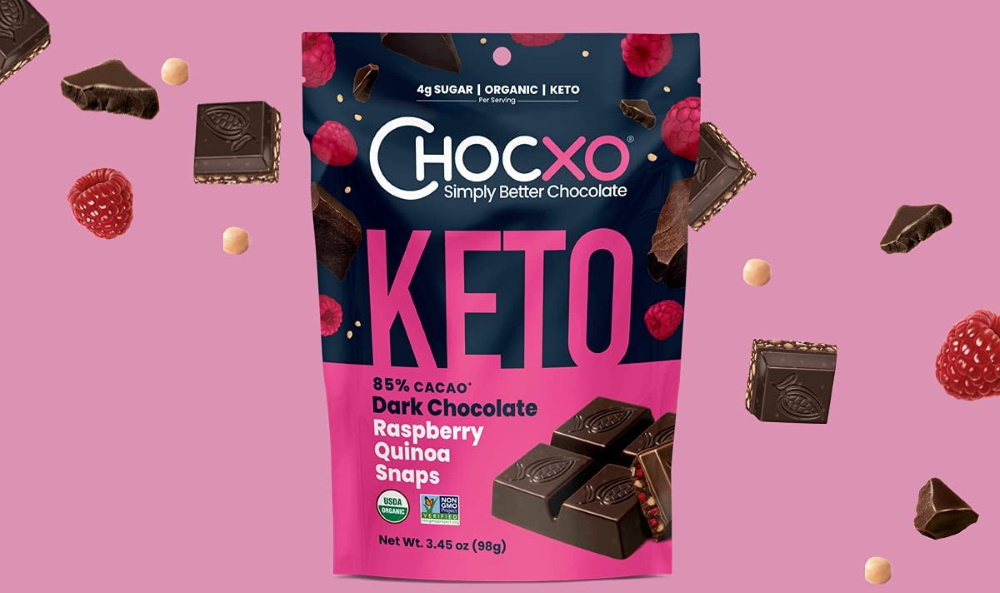 KETO CERTIFIED: ChocKETO Dark Chocolate Raspberry & Quinoa Snaps are the perfect little treat to satisfy your sweet tooth while maintaining a Keto diet! Each Snap is low in carbohydrates with only 2 grams of sugar, making them the perfect little keto snack. Don't settle for less, unless it's less sugar.
ONLY 85 CALORIES: Each individually wrapped dark chocolate Snap is only 85 calories, with snap-able pieces for the perfect portion-controlled snack. Snap it, share it, and enjoy it. You'll be glad you did.
What's in it? Organic dark chocolate (organic cocoa mass, organic cocoa butter, organic low-fat cocoa powder, organic cane sugar, organic vanilla extract), Organic quinoa crisp, Organic freeze-dried raspberries.
What are your favorite Keto chocolates? Let us know in the comments below or email it to us at keto@bloggymoms.com
Content may contain affiliate links. This means that, at no additional cost to you, we may earn a little somethin' somethin' when you use the link to make a purchase.
Learn more here.
Would you like Bloggy Moms to feature your brand?
Contact us here.