This post may contain affiliate links. Read our disclosure policy
here.
Deals are current as of date and time posted.
We visited Holiday World almost a decade ago when my Uncle's military group was having a family-event at the park. At that time, the kids were really young and so we spent all of our time in areas of the park where smaller rides were available. Though I didn't remember a lot about the park, I could recall that it was beyond adorable and fun. I couldn't wait to get back – but life happened and here we are ten years later.
Holiday World & Splashin' Safari is a combination theme park and water park located in Santa Claus, Indiana.
1. Great Family Park
As we entered the front gates, everything from our last visit came flooding back. The adorable rides, the cute holiday music and the themed areas of the park were just as inviting as they had been a decade ago. I quickly regretted the years of not bringing my little ones here to play and have tiny adventures on rides made just their size.
Did you know that Holiday World (originally named Santa Claus Land) opened in 1946, becoming the the worlds' first themed park? Check out Holiday World history here.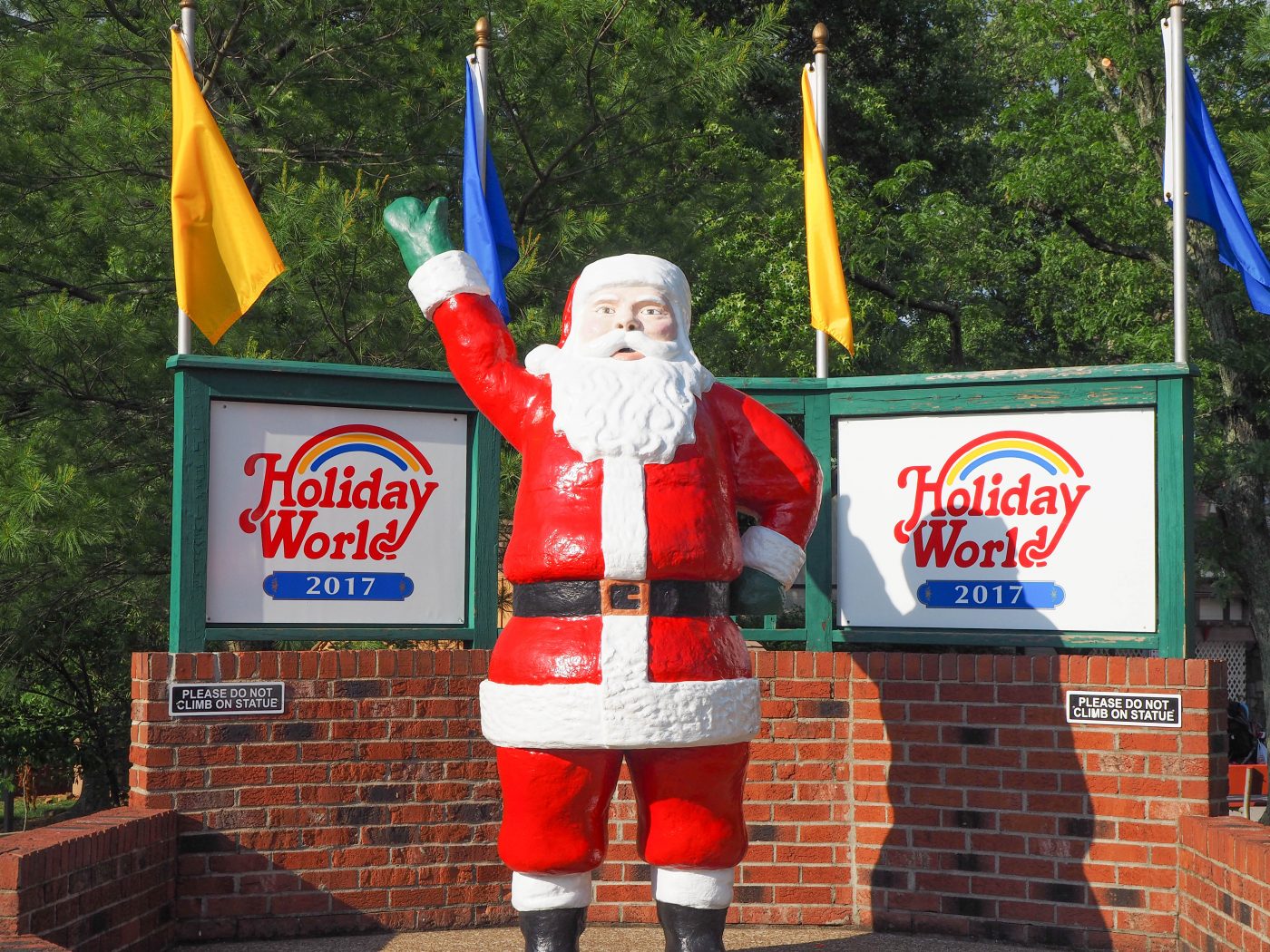 There's Santa! If I'm not mistaken, he was there when I visited the park around the age of 4. I've always been told that I visited Santa Claus Land and have some very vague and foggy memories of it. But I'm certain I've seen a picture of little me at this same spot.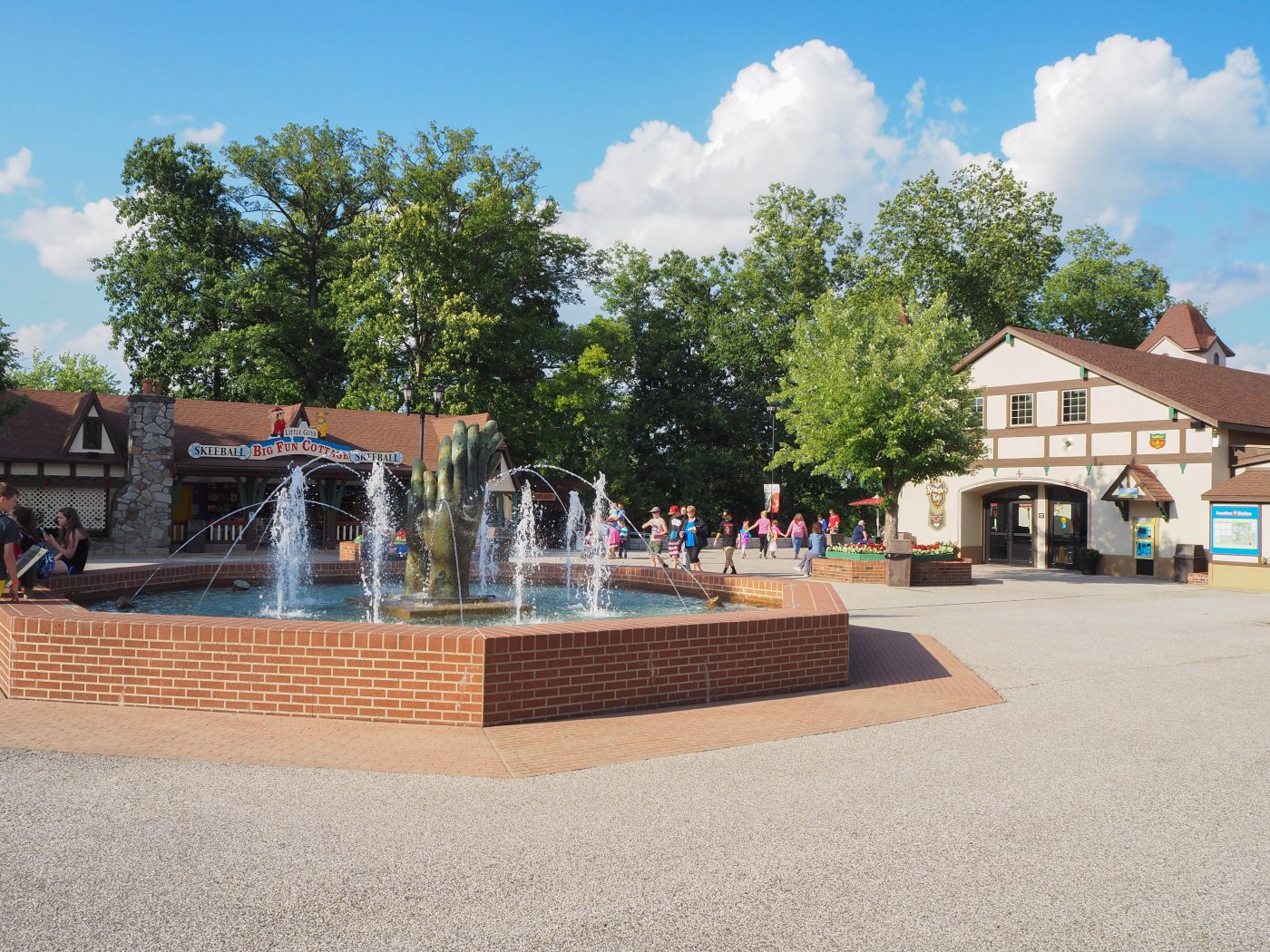 The park was so amazingly clean! In fact, that's something I've heard a lot from friends and relatives who visit more often. As a parent this is very important to me, especially during restroom breaks. Holiday World has even received awards for cleanliness! The neat-freak in me, loves that.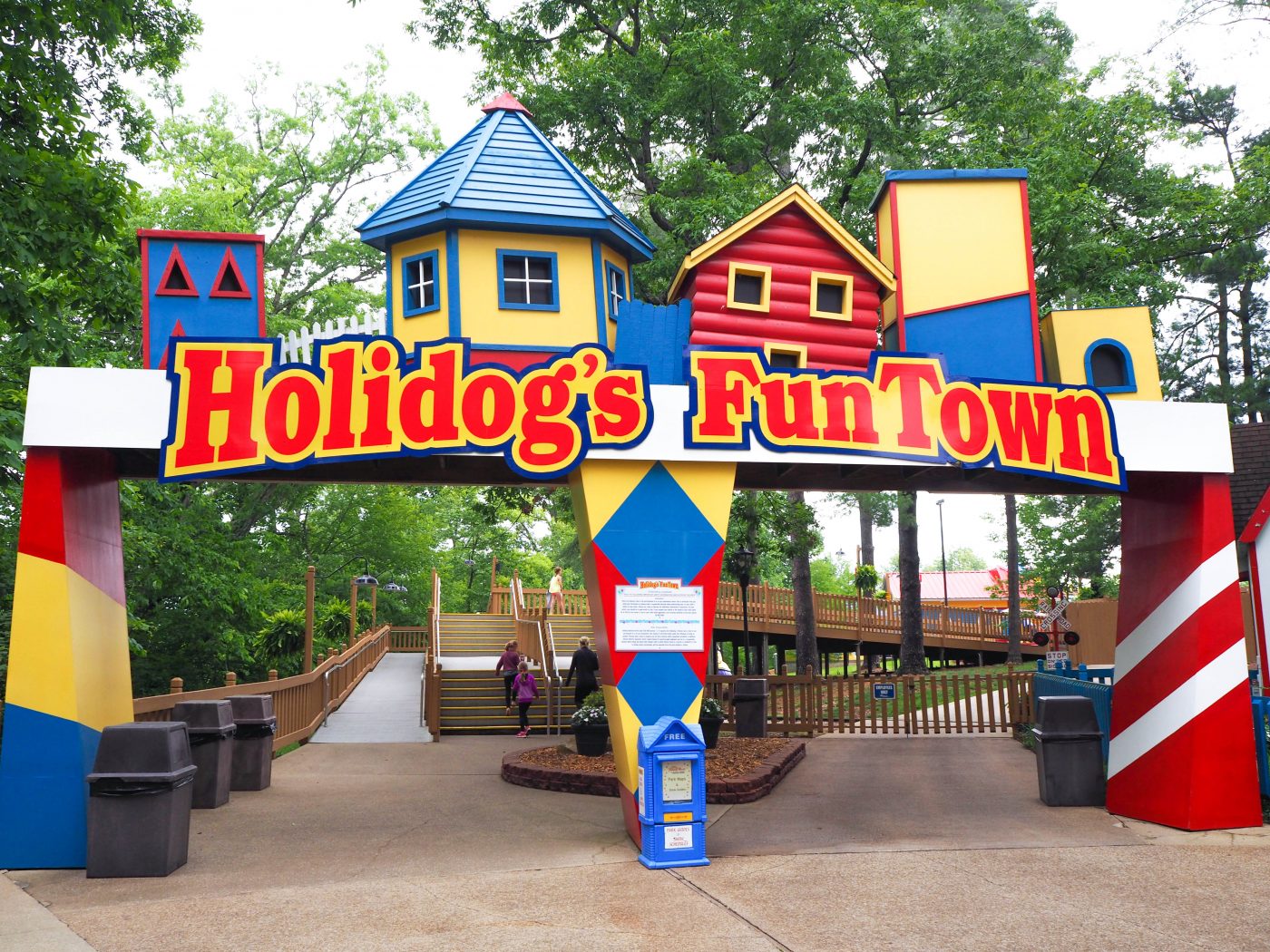 Holiday World offers areas specifically designed and filled with rides for the littlest ones in your family. They have a good variety and number of rides for little kids and an area (complete with only one way in and out) where smaller kids can run and play more freely.
There are also several shows, including a Dive Show, to sit and enjoy throughout the day. I haven't seen a Dive Show in such a long time, and unfortunately missed each showing during our visit. But we did overhear many people talking about it throughout the park and it sounded like an extremely neat event to witness.
Food! This can be one of the most time consuming element of a trip to an amusement/theme park. Everything from pricing to items offered can take a bit of planning for families. Holiday World had quite a number of reasonably priced snack stands throughout the park as well as restaurants that offered a good amount of seating compared to the crowd. You'll find your typical park favorites such as ice cream, cotton candy, pretzels, pizza, and burgers as well as a cafeteria – Plymouth Rock Café – in the Thanksgiving area. We sampled as much food as we could during our trip – but it was only when we got home that I realized that I had not tried the amazing looking Bavarian Pretzels. Bummer! That's at the top of my list for our next visit.
Not only was the atmosphere very family-friendly – we found that staff members we encountered were also very friendly and helpful. Everyone from Guest Relations to those working in the food stands and shops were courteous and on-top-of finding any information that you needed.
2. Themed Areas
Holiday World & Splashin' Safari is divided into five themed ares: Christmas, 4th of July, Halloween, Splashin' Safari, and Thanksgiving. Each area offers themed rides and music that we found to be so much fun!
The kids and I loved the names of rides throughout the park and their imaginative design!
Along with the more traditional and smaller rides – Holiday World has 4 large coasters and each of them are super fast and fun!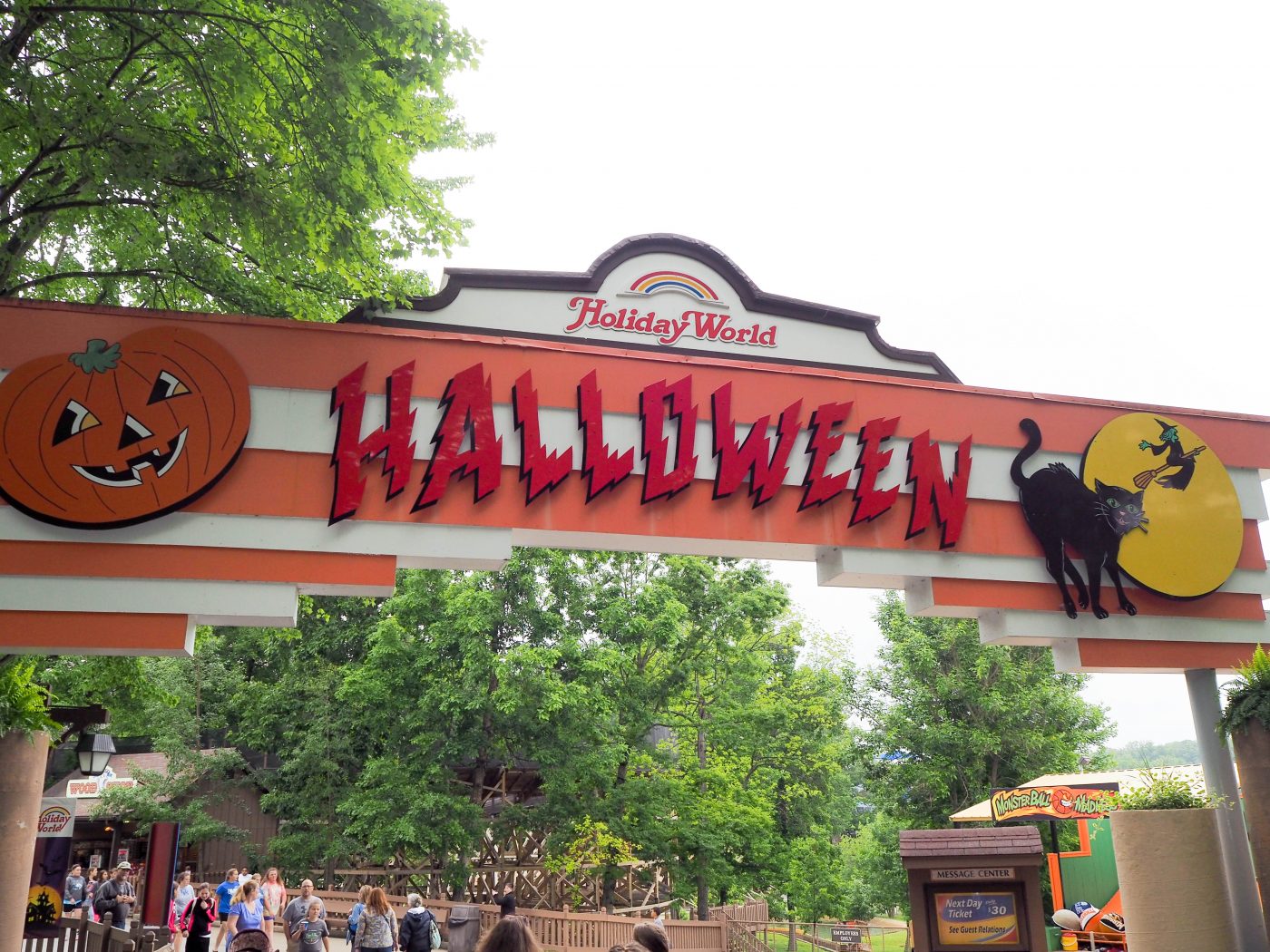 Unfortunately, the weather didn't cooperate with us very well during our visit and we weren't able to enjoy Splashin' Safari. But that happens! It looked like a lot of fun and we can't wait to give it a try on our next visit. Though it did rain, and we had to buy rain ponchos – I was very excited to see that the ponchos were only $1.00. Seriously, amazing.
Did you know? USA Today named Splashin' Safari the nation's number 1 water park?
View our Holiday World 2017 Facebook Album here.
3. Free Drinks
Holiday World park admission includes free and unlimited soft drinks! "Seriously?" You may be asking in amazement. Yes! Look for the many Pepsi Oasis stands located throughout the park, grab a cup and fill 'er up.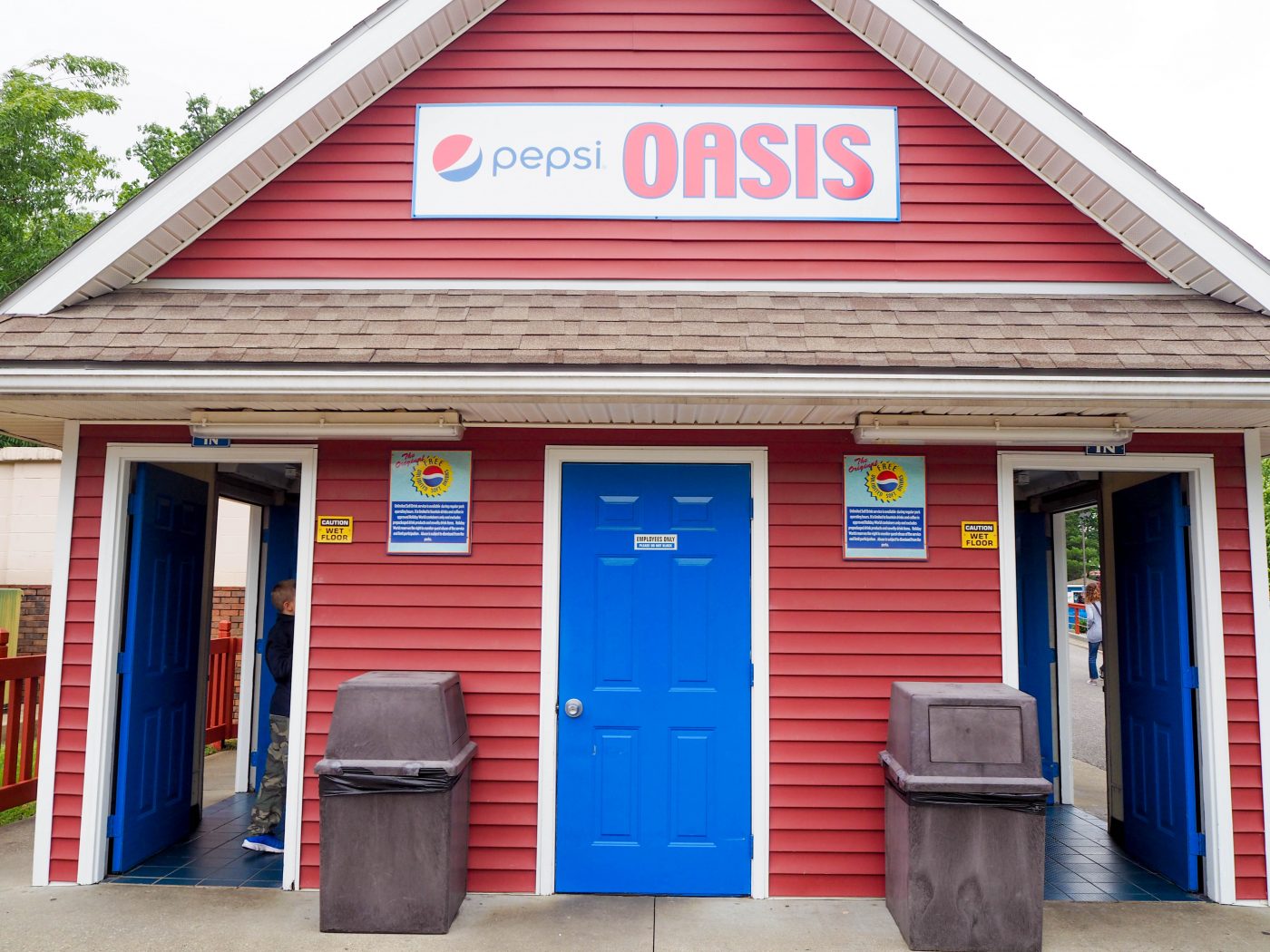 The unlimited soft drink service includes carbonated beverages, lemonade, fruit punch, ice tea, iced water and coffee. It does not include specialty drinks such as floats, milk shakes and bottled water. The drinks are available at all food outlets as well as at four special Pepsi Oasis drink buildings located throughout the parks.
The kids loved being able to choose different drinks at each trip. I enjoyed sipping on peach-tea all day. Yum!
4. Budget Friendly
It can take some time to plan and budget a family-trip to an amusement park. Holiday World appeared to be on top of helping you plan a more budget-friendly outing! Not only do they offer free drinks throughout the park, they were also one of the first to offer free WIFI to park guests. You'll also get to skip the parking fee you find at most large attractions – as it's entirely free at Holiday World! You'll also find free sunscreen! So, many of items you need during your visit – are free! You can't beat that.
Though items inside the park are a bit more than you would pay outside of the park – I found the food prices to be better than I had imagined they would be. There was even a food stand near The Raven that offered a very reasonable child's meal at just $3.99 (I believe) before tax. It was plenty of food and pretty good.
5. Food Allergy Friendly
We know that this won't be a factor in everyone's decision to visit Holiday World. However, this is a big deal for us. On our visit, we took along my niece who has a very severe tree nut allergy – even walking near an area where these nuts are roasting can cause her to have an allergic reaction.
Upon entrance to the park, we asked where we could find allergen information. We were able to pick up an Allergen-Friendly Menu Guide and use that to plan her treats and meals throughout the park. The menu listed over 20 allergens and where we could eat in order to avoid those specific ingredients. It also details where you can find and get special-order allergen friendly items that are not otherwise listed on restaurant menus.
So, if you have a food allergy – be sure to ask for their Allergen-Friendly Menu Guide. You can email their Foods Manager with any questions at foodsmanager@holidayworld.com or contact them via phone at 812.937.4401 ext. 3333
You can also view and download the 2017 Allergen-Friendly Menu Guide here.
I can't even begin to explain how much easier this made our day as opposed to questioning employees at each and every location and requesting to see ingredients lists. My niece's allergy is so strong that she often is too scared by the lack of knowledge at restaurants that we usually need to pre-pack meals and venture to the vehicle so that she can eat. Holiday World's pre-planning and time taken to provide a menu saved a lot of time and put her (and us) at ease.
We'll Go Back!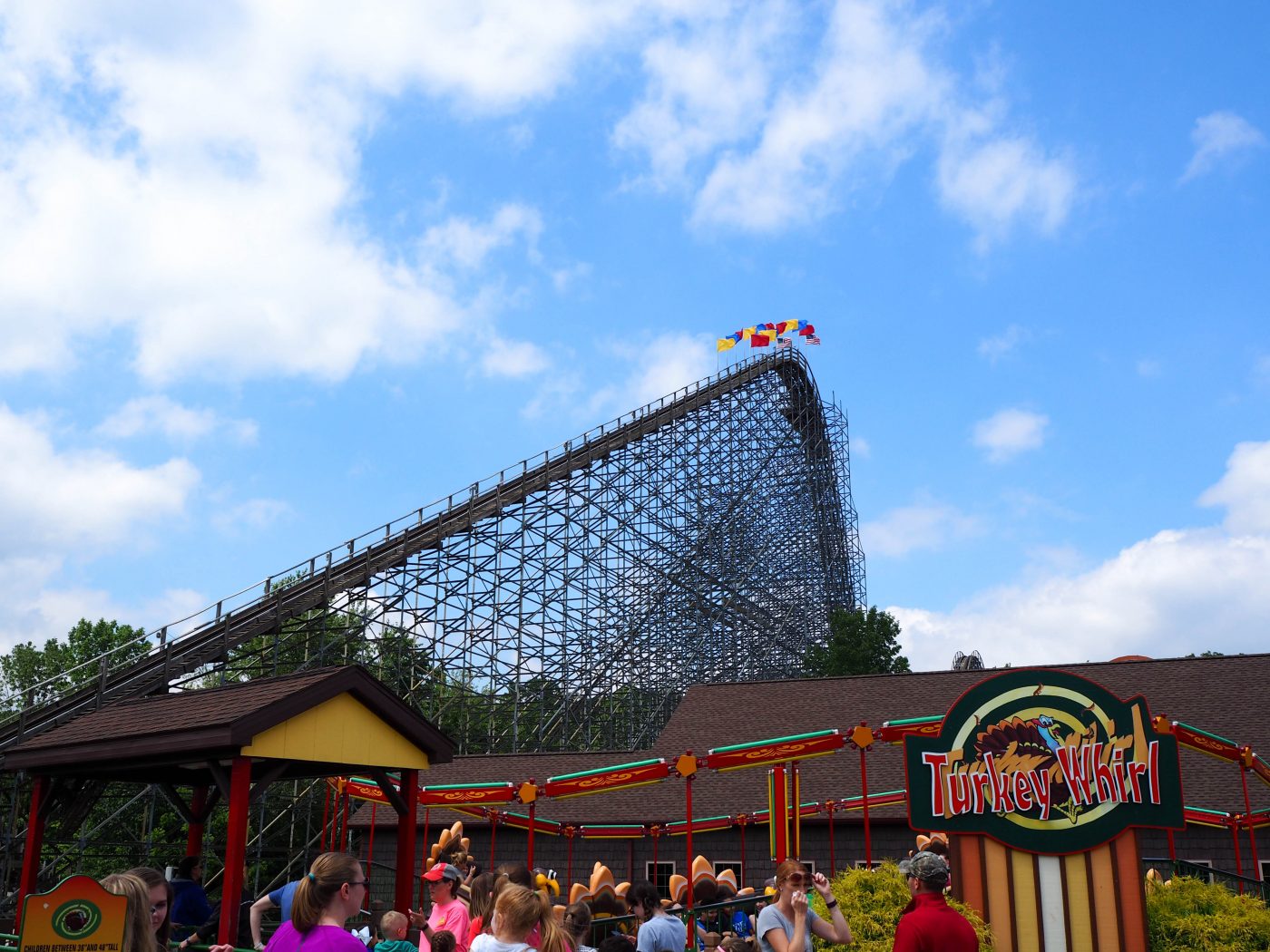 The kids absolutely loved Holiday World and are begging to make the quick trip a yearly adventure.
Planning your Holiday World visit? Check out these Insider Tips for a great day at Holiday World.
*Bloggy Moms was provided complimentary admission to Holiday World. All opinions are our own. Please visit Holiday World's site for the most up-to-date information. If you would like Bloggy Moms to feature your location, please contact us here.
Content may contain affiliate links. This means that, at no additional cost to you, we may earn a little somethin' somethin' when you use the link to make a purchase.
Learn more here.
Would you like Bloggy Moms to feature your brand?
Contact us here.