This post may contain affiliate links. Read our disclosure policy
here.
Deals are current as of date and time posted.
Everybody loves a well-planned surprise, and it is even more appreciated when it marks a truly special day, like your wedding anniversary. Since you have started your amazing journey as husband and wife, you have been through so much, from ups and downs and sorrows and joys. Those memories made you even closer. To celebrate this wonderful milestone, there is nothing better than to make it one that your husband will love and remember by.
What do husbands really want for an anniversary celebration? You might find it overwhelming to stage a special surprise so we have gathered some terrific ideas to get you started. Whether you are working on a budget or willing to splurge, have time on your hands or juggling family and demands from work, we've got you covered. Check out the following and make your husband feel truly special.
Plan a Trip
Building a family together is no easy feat. There are bound to be challenges along the way, but you have weathered the storms together and now here you are, celebrating your wedding anniversary. And what better way to celebrate your years together than with a blissful getaway for your dream destination? Here is when planning ability matters. Booking the plane tickets and the place in a tropical resort is not that hard, but if you want your trip to be extra special, you need to consider little details like the itinerary. You can make it easier too by booking a travel agency. Your husband will be more than pleased to get away from the demands of work and spend more time with you in a paradise.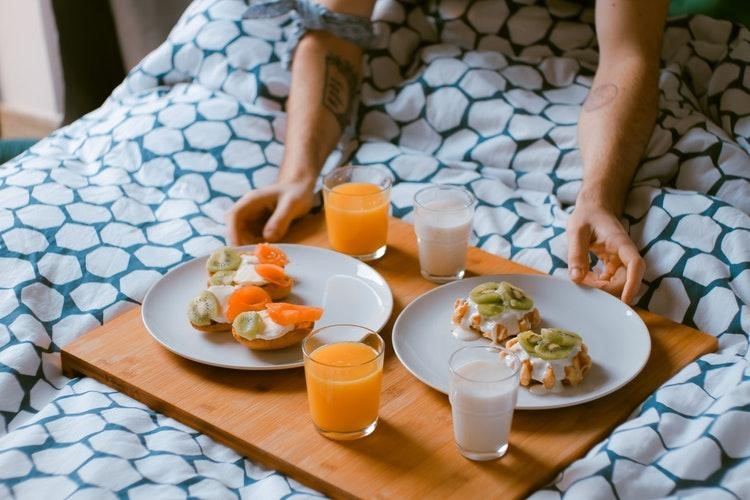 Breakfast in Bed
Always a classic choice, breakfast in bed as a surprise never gets old. If you are a working mom who has to juggle the demands of your job and the management of your household, taking the time to prepare a hearty breakfast with all his favorites will surely melt your husband's heart. Bringing the food to him and waking him up with the smell of coffee is a good definition of heaven, especially when you manage to accomplish it on top of your crazy morning routine.
Do Something New
You might be a bit tired of the routine that you fall into once you got into the rhythm of married life. Although there is nothing that makes you happier that fulfilling your duties to each other and to your children, a little twist on your usual day-to-day habits can be invigorating, especially if you are doing it on a special day. This is your chance to try that hiking trail you have always wanted but never seem to find the time on your busy schedule. Unwind and relax away from the city, camping on a lovely clearing where you can gaze at the stars and listen to the birds sing first thing in the morning. There are many avenues to explore when it comes to trying out something new. The important thing is that you both find enjoyment in it.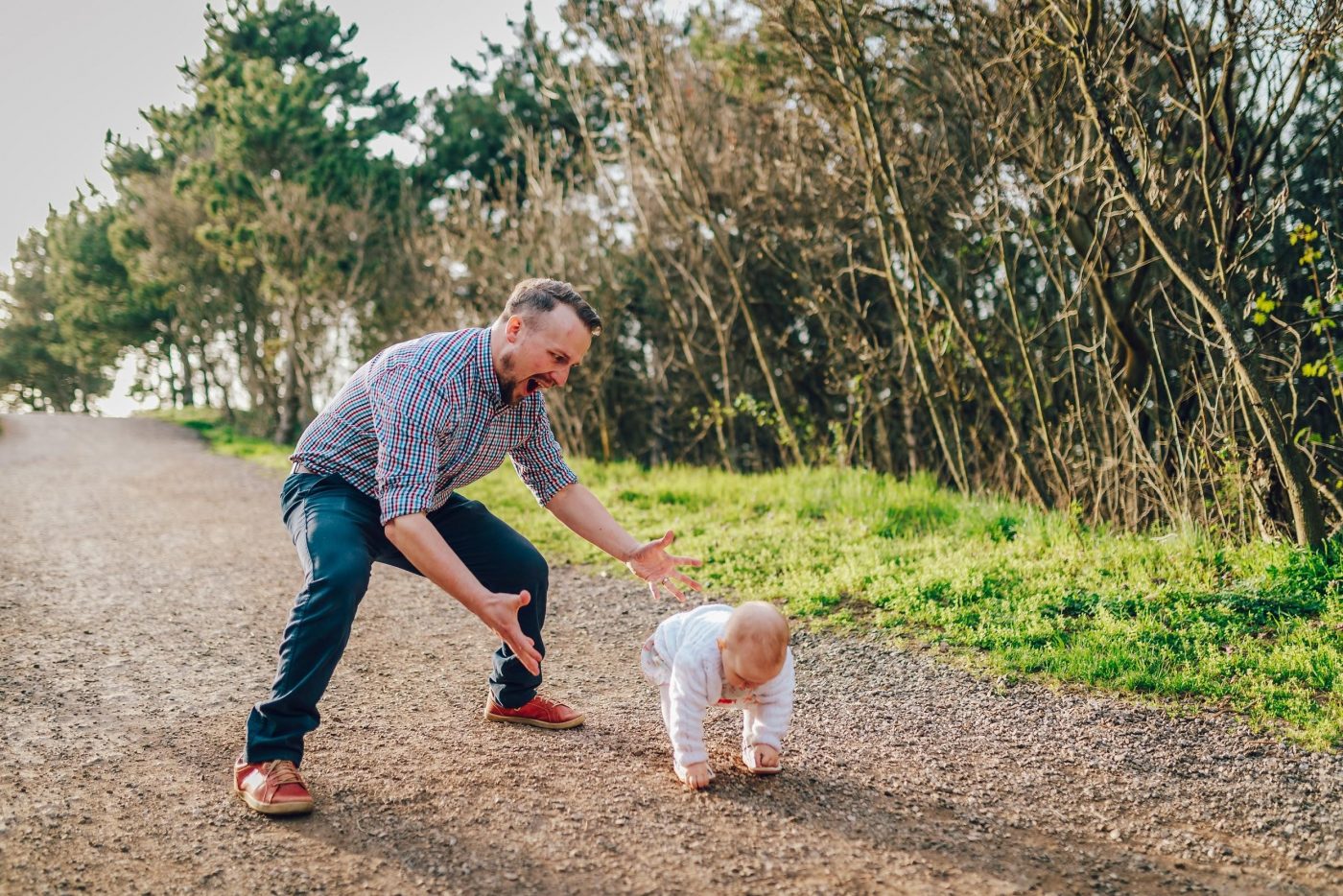 Give Him a Treasure Hunt
Handing out the gift without much fuss can take the fun out of celebrations. Why not spice it up by organizing a treasure hunt? Your adventure-loving husband will simply love this. You might want to do it somewhere with a good setting like woods or just keep it simple and hold it on your backyard, but a treasure hunt will require two most important things — a hidden gift and some clues. Unique gifts like this personalized barber box from Groovy Groomsmen Gifts which houses a vintage collection of manscaping goods might be a good idea. Make it even more exciting by signing up your friends to help you. Your husband and his friends can do the treasure map together too!
Join Him on His Hobby
You and your husband might have your separate hobbies and your worlds rarely cross when it comes to activities for leisure. But you can make an exception by joining him on his favorite hobby for a day. It can be spending a day on his workshop as he builds the new table for your porch or waking up early to join his usual morning run. Although you might not completely love it, you will see and understand what he likes in his favorite activity. Plus, he will definitely appreciate the effort you put into it.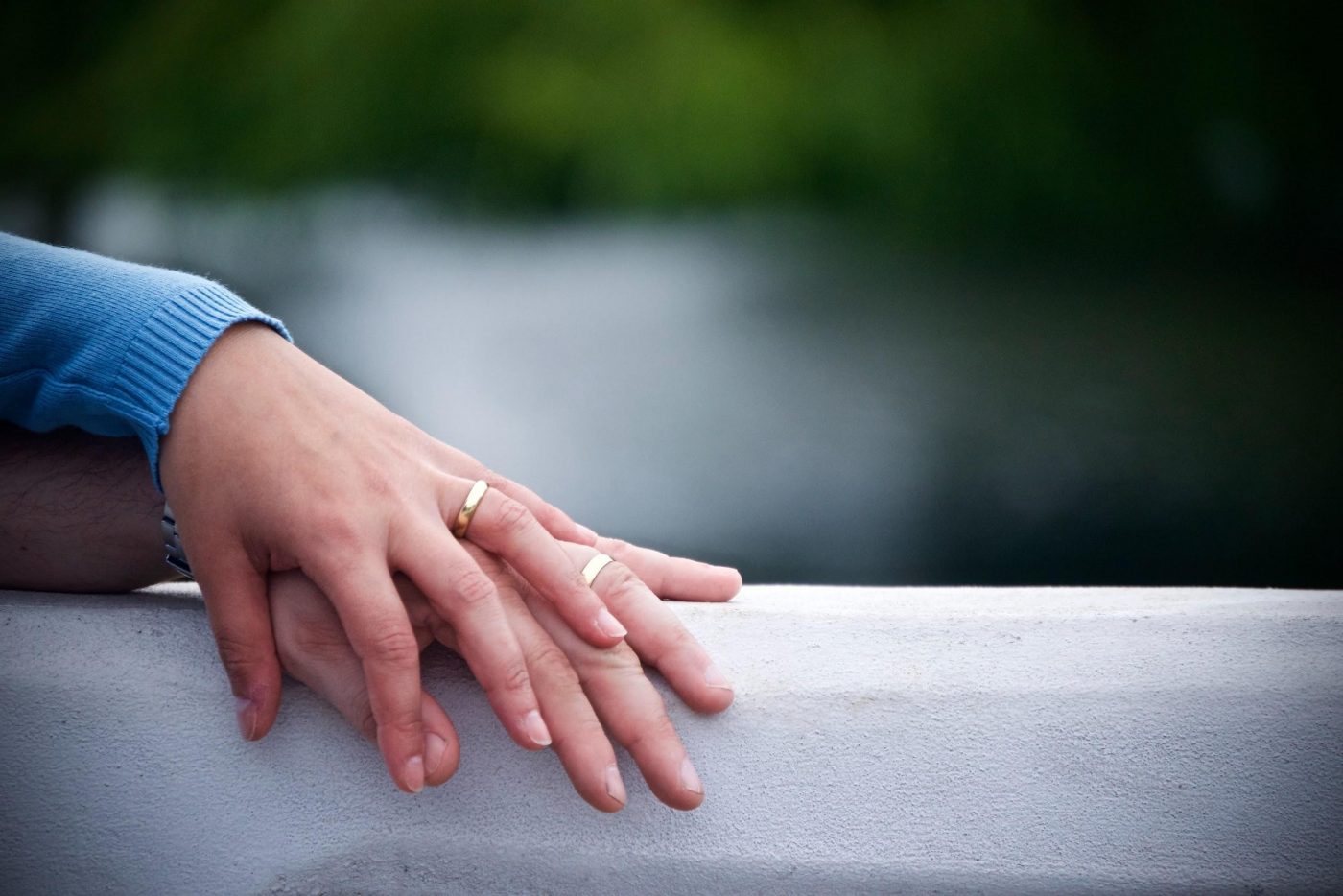 A Meaningful Gift
Every gift is appreciated and always comes as a surprise. Wrapped in beautiful packaging or elaborate boxes, there is just something exciting in unwrapping a gift. To make it even more special, choose something that will make your husband see how much your years together meant for you. It can be a handwritten letter with his favorite chocolates or a more luxurious item like matching diamond anniversary rings. The latter is a popular anniversary gift for couples who want to mark their milestones with something lasting.
Wedding anniversaries are no ordinary days so it must be marked with more thought and effort to set it apart from your day-to-day routine. Go the extra mile by trying something you do not usually indulge in and surprising your husband on a special day. It would not only show him the depth of your love, but it will also make him fall in love with you even more.
Content may contain affiliate links. This means that, at no additional cost to you, we may earn a little somethin' somethin' when you use the link to make a purchase.
Learn more here.
Would you like Bloggy Moms to feature your brand?
Contact us here.