This post may contain affiliate links. Read our disclosure policy
here.
Deals are current as of date and time posted.
So your kids are bugging you to take them to Disney World, but you don't quite have the vacation budget for that—after all, that's like four or five theme parks, not to mention $8 churros. But Orlando is a still great place to take your family on vacation, even if you're not going to Disney World—there's great weather, awesome beach resorts, and a whole lot of fun things to do. In fact, here are 7 fun things to do in Orlando that have nothing to do with a jolly mouse.
1.      Beaches
Spending your summer vacation in Orlando? Then hit the beach! No, not Blizzard Beach—the actual beach, with ocean waves and salty air and blue horizons. Orlando isn't actually located on the beach—it's an inland city. But there are a few beaches nearby that make for great day trips, including Clearwater Beach to the east and the Daytona beaches to the west.
Don't forget to pack your essentials if you're headed to the beach:
Sunglasses
Sunscreen
Swimsuits
Beach towels
Beach umbrellas
A good book
2.      Shopping
There's a lot of great shopping to do in Orlando—what else would you expect from a state that's regarded as a retirement hotspot? Check out some of these cool shopping outlets:
Mall at Millenia
East End Market
Universal CityWalk
Lake Buena Vista Factory Stores
Pointe Orlando
These aren't your everyday shopping outlets. Many of these malls have either an eclectic vibe or are equipped with upscale stores that you won't find everywhere. Want to do some Orlando bowling or laser tag? You'll find those activities at some of these malls. You might be able to fetch some Disney gear for your kids without even having to go into a theme park.
3.      Museums
There are a ton of can't-miss museums in Orlando. Madame Tassauds is a wax museum that's a lot of fun for kids—there are life-size wax figures of celebrities and famous characters that your family can pose with.
Here are a few other cool museums:
The Holy Land Experience: Features dramatic interpretations of Bible stores—probably a lot more fun for your kids than Sunday school
Titanic: The Artifact Exhibition: Features real artifacts salvaged from the "Titanic" movie set
Ripley's Believe It or Not!: Can you believe it's not butter?
Orlando Museum of Art: The fastest way to forever destroy your child's interest in good culture
These museums provide for a memorable and educational experience for your whole family, with some amazing photo opportunities.
4.      Helicopter Tours
If you're not too shaken up about Kobe Bryant, you might consider taking your family on a helicopter tour of Orlando. There are a variety of great helicopter tours that will fly you over the Orlando area, giving you a bird's-eye view of the Florida Everglades and Orlando's scenic expanse of shopping malls and retirement homes. There are even helicopter tours that will fly you over some of Orlando's theme parks.
You can also book a hot-air balloon ride. This is a morning tour, so you'll be able to enjoy a stunning view of the sunrise over the Atlantic.
5.      Water Adventures
There are some other fun ways to get wet that have nothing to do with Splash Mountain. Look into some of the following activities:
Wekiva River Kayak Tour
Jet skiing at Lake Buena Vista
Orlando sunset cruise
Paddleboarding in Winter Park
But one of the best water activities is the Crystal River Manatee swim or boat ride, where you can go swimming with manatees!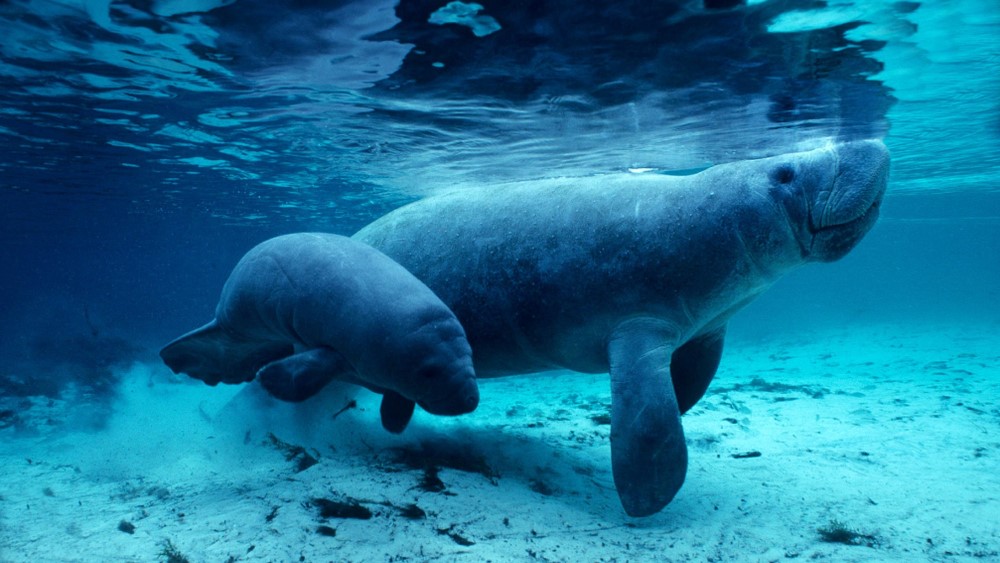 6.      Concerts and Shows
There are a few cool concerts and performances you can check out while you're in Orlando. Check out:
Outta Control Magic Comedy Dinner Show
Howl at the Moon Orlando
Pirate's Dinner Adventure
The Blue Man Group is fun show for the whole family, and you should also check out Teatro Martini, which is a dinner venue that combines singing, dancing, and audience participation.
7.      Sports
Do you have sports fans in your family? Take them to an Orlando Magic basketball game. Obviously, this is only an activity that's available during basketball season, or when coronavirus hasn't shut down the NBA.
Honestly, if you're taking your kids on vacation to Orlando and you're not going to take them to Disney World, there's a 99% chance you're going to break their poor little hearts. Try and take them on a Disney vacation. But these are all great activities if you're looking to explore the greater Orlando area while you're not park hopping.
Content may contain affiliate links. This means that, at no additional cost to you, we may earn a little somethin' somethin' when you use the link to make a purchase.
Learn more here.
Would you like Bloggy Moms to feature your brand?
Contact us here.