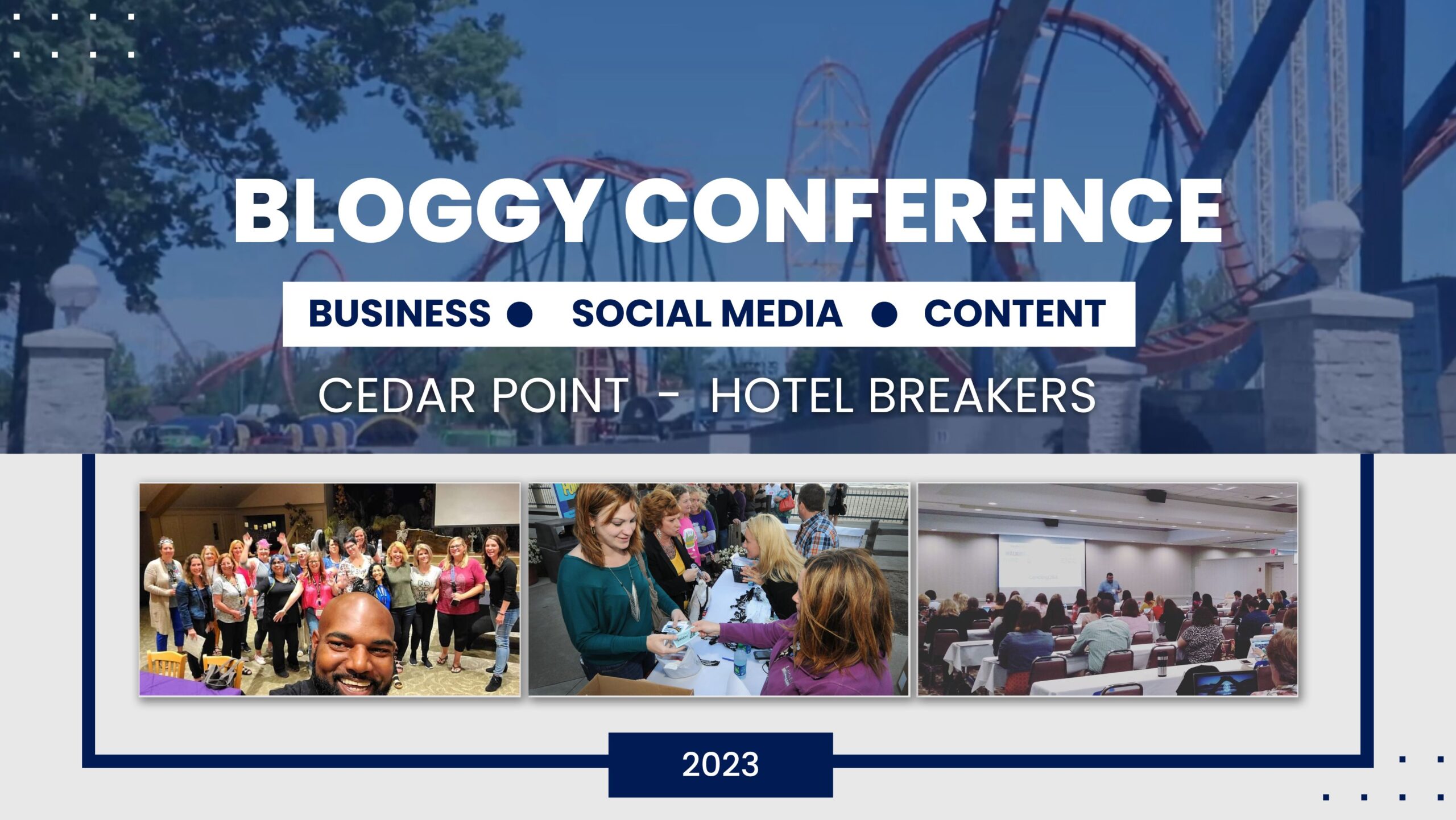 This post may contain affiliate links. Read our disclosure policy
here.
Deals are current as of date and time posted.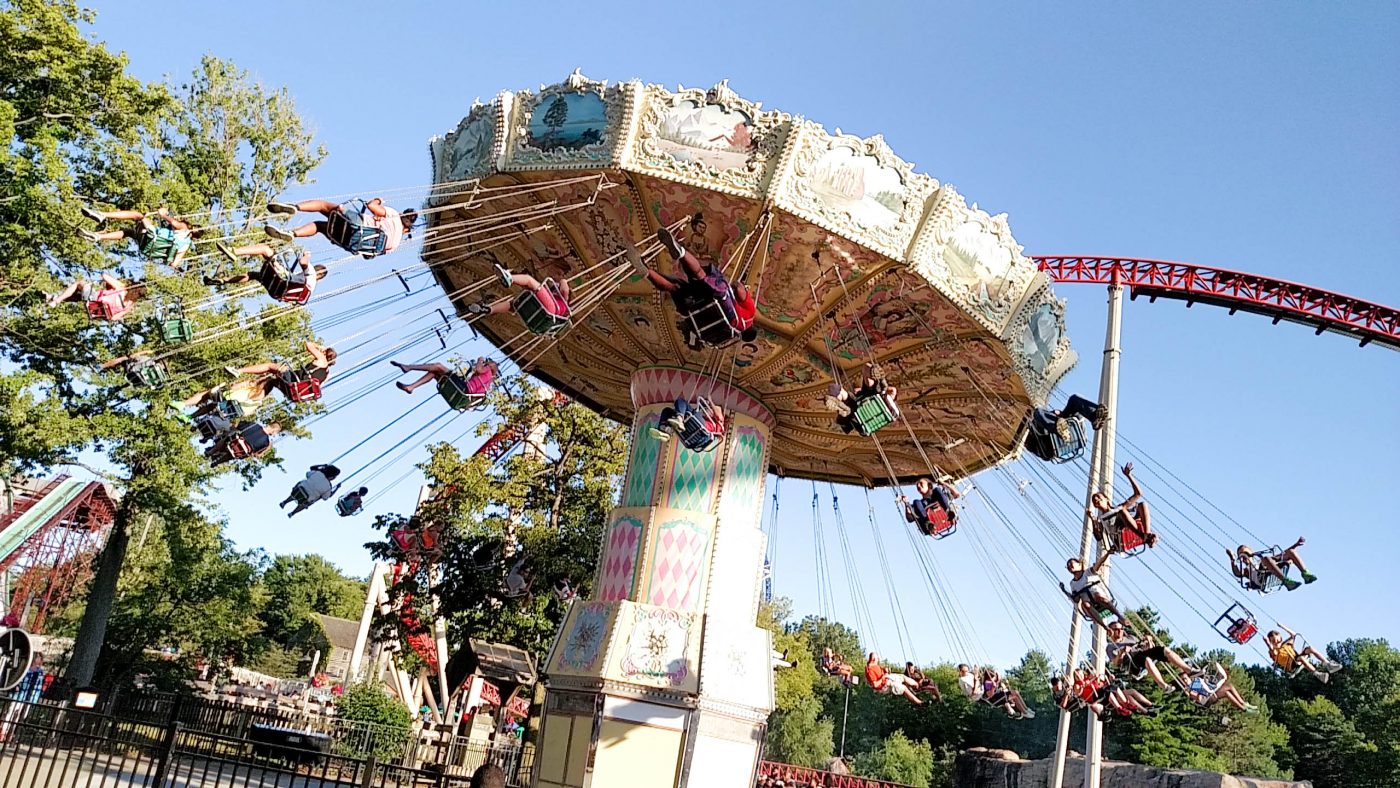 Though a few hours from us, Cedar Point has become one of our favorite go-to destinations for family fun, relaxation and memory-making. Do you have a location like that? One that you cherish and can't wait to get back to so that you can relive those amazing moments and create new memories? Cedar Point is that for us.
We spent a few days there earlier in the week, and oh I am missing it already! I think we'll have to make several trips back to the park next summer because, for us, nothing compares to a day of thrilling rides, delicious food and fun in the sun while we splash around in the pools.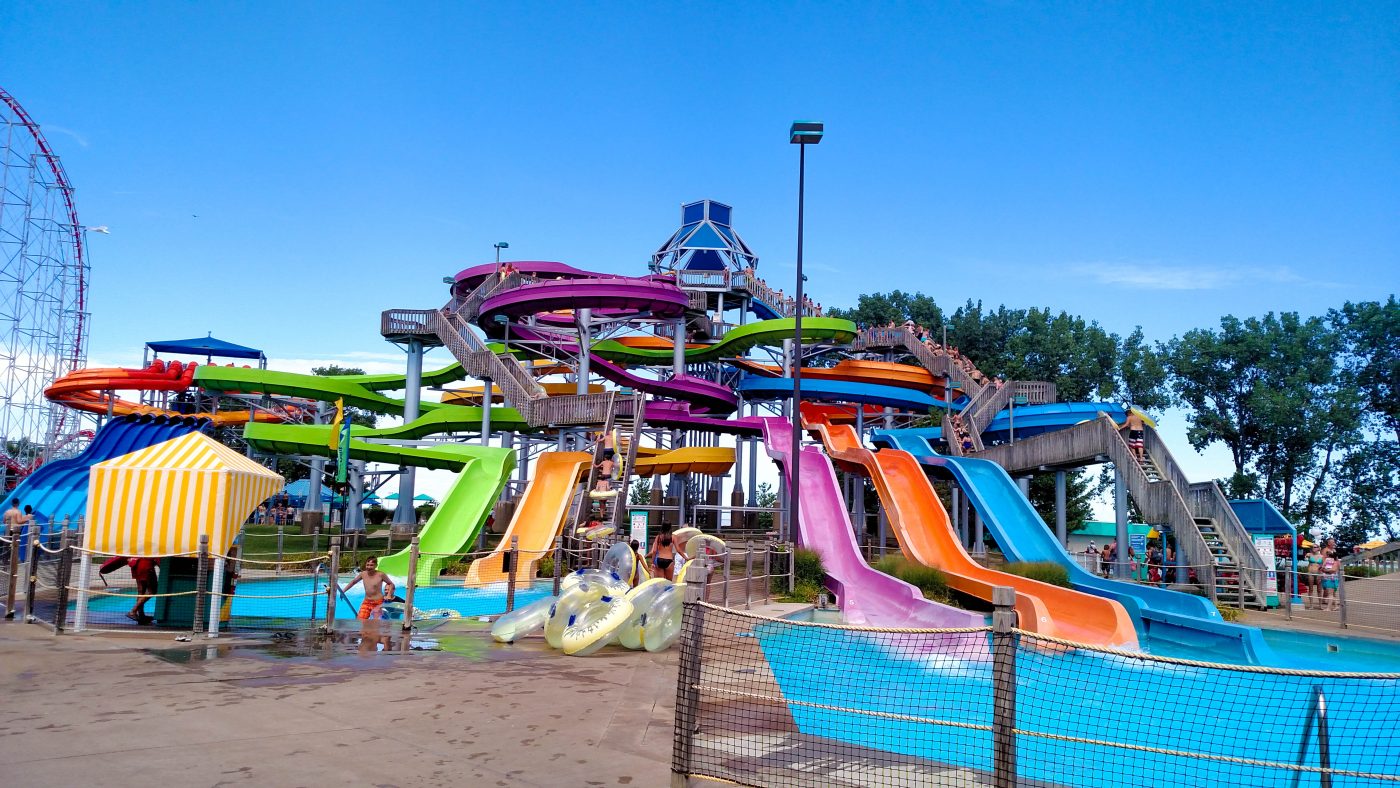 This trip, we decided that we would arrive early and spend time at Soak City while we waited for our room at Hotel Breakers. The kids splashed around, played in the amazing children's splash area – and I did a lot of relaxing. I tried the water slides, and did a little more relaxing. That's the joy of having children old enough to play on their own for a bit in the water park, but I do miss the days of playing with them in the splash pads and sand!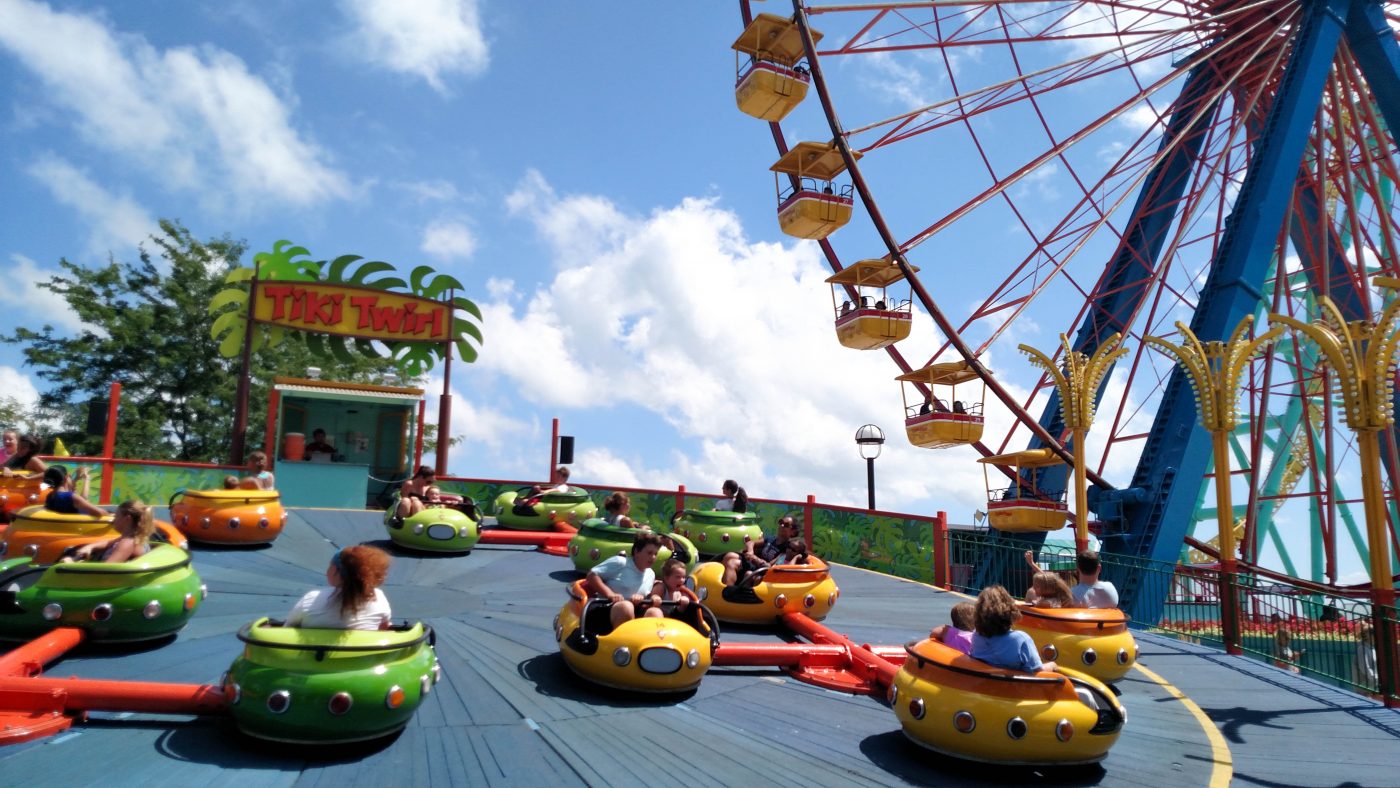 When we were finished playing and relaxing at Soak City, we checked into the hotel and headed in the park for some exciting ride time! If you've been to Cedar Point, we'd LOVE to know which ride is your favorite! We're not sure we have a favorite – because there are so many fun rides, shows, and events to enjoy. Have I mentioned the yummy food? You can't go there without trying a couple of the unique treats. Let me just say… fried cheese on a stick. I don't remember it's actual name, but it's there. It's amazing.
We ate plenty of that amazing food and enjoyed a lot of rides. It's great that there's a large variety of ride types at Cedar Point. So many rides just for kids, slower rides, spinning rides, tall rides, fast rides, thrill rides, hang-you-over-the-edge and then speed over the rails rides… That last one is, Valravn. You have to try it. It's terrifyingly awesome.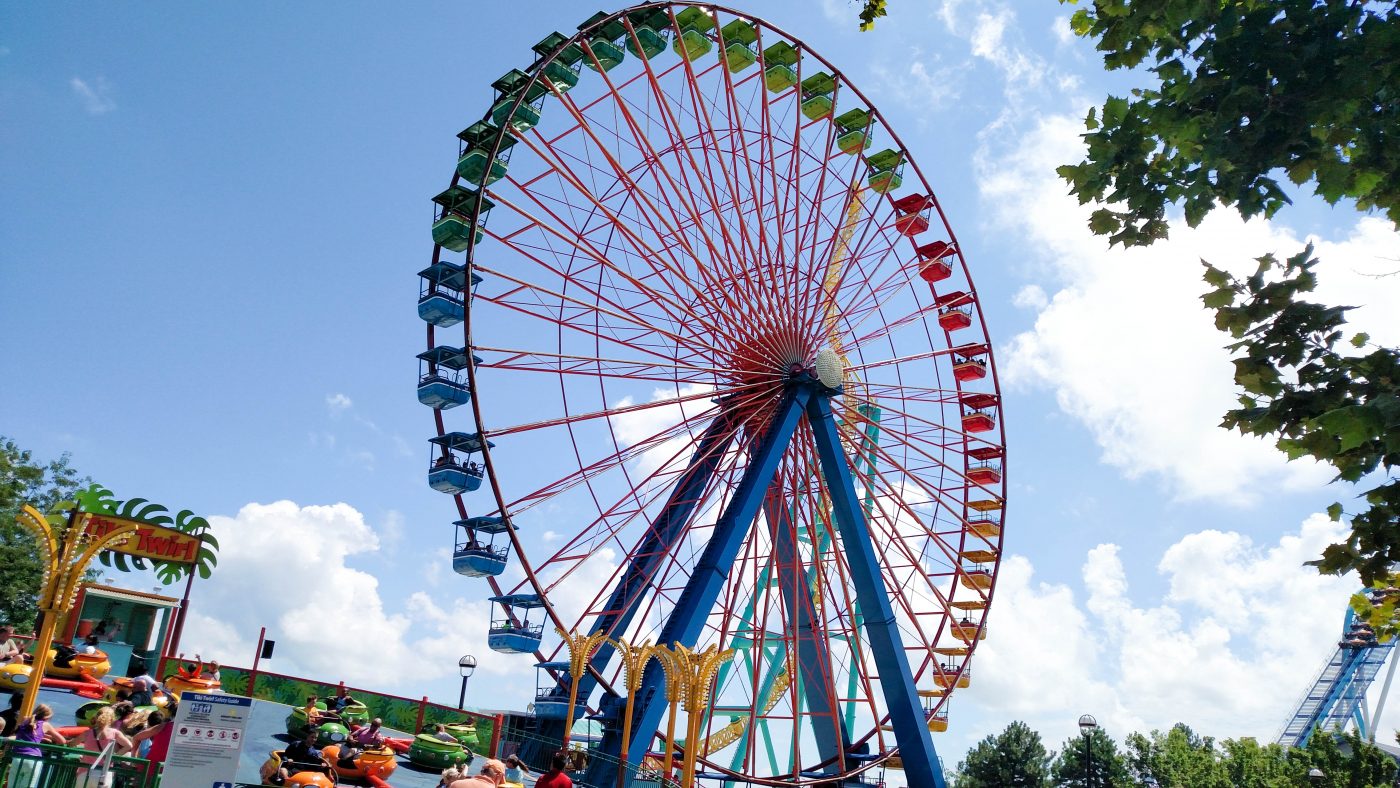 When I was younger, there was a ride like the below Witch's Wheel at another park – it amazed and frightened me all at the same time. The spinning, the lifting, the going upside down! I love it that I can once again ride it at Cedar Point! I heart CP, so much!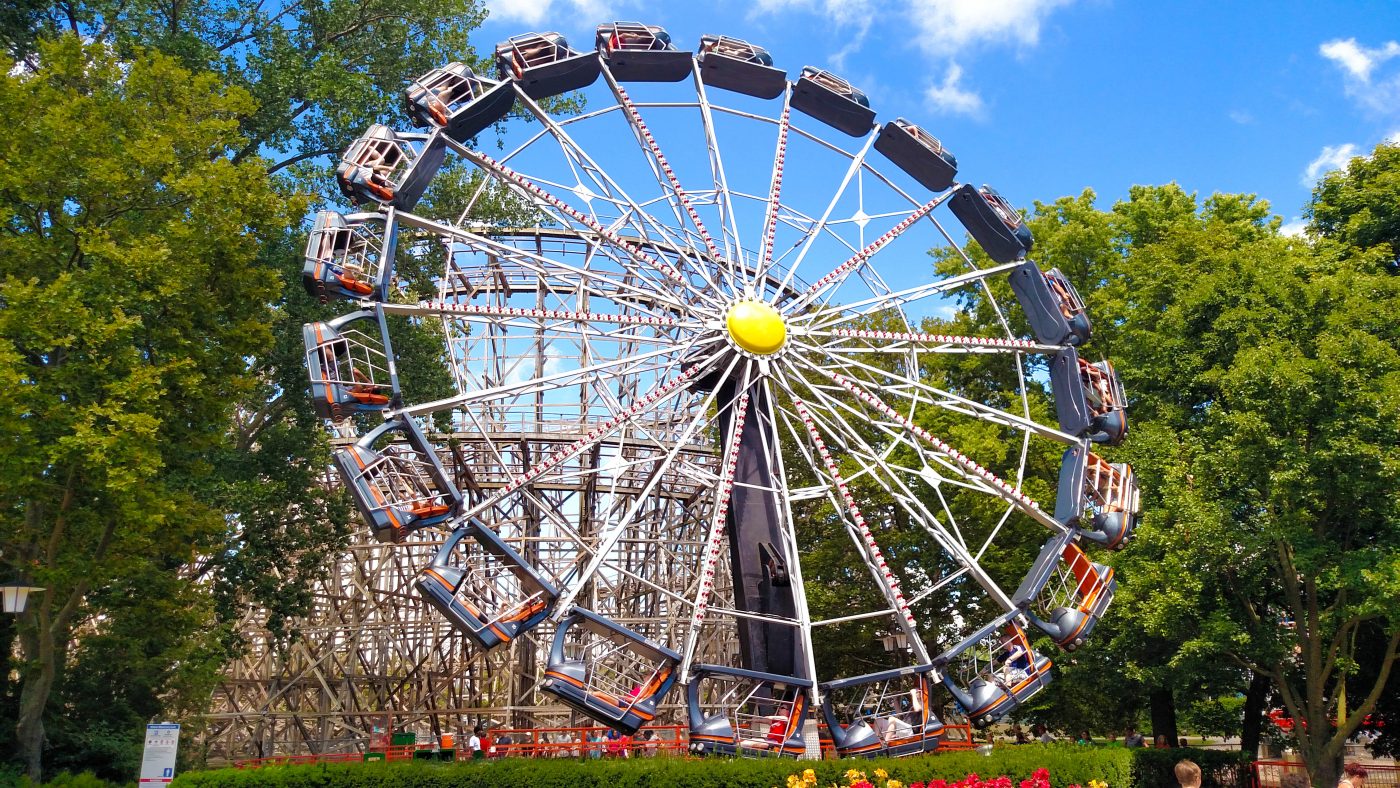 The kids enjoyed one of their favorites, Mean Streak.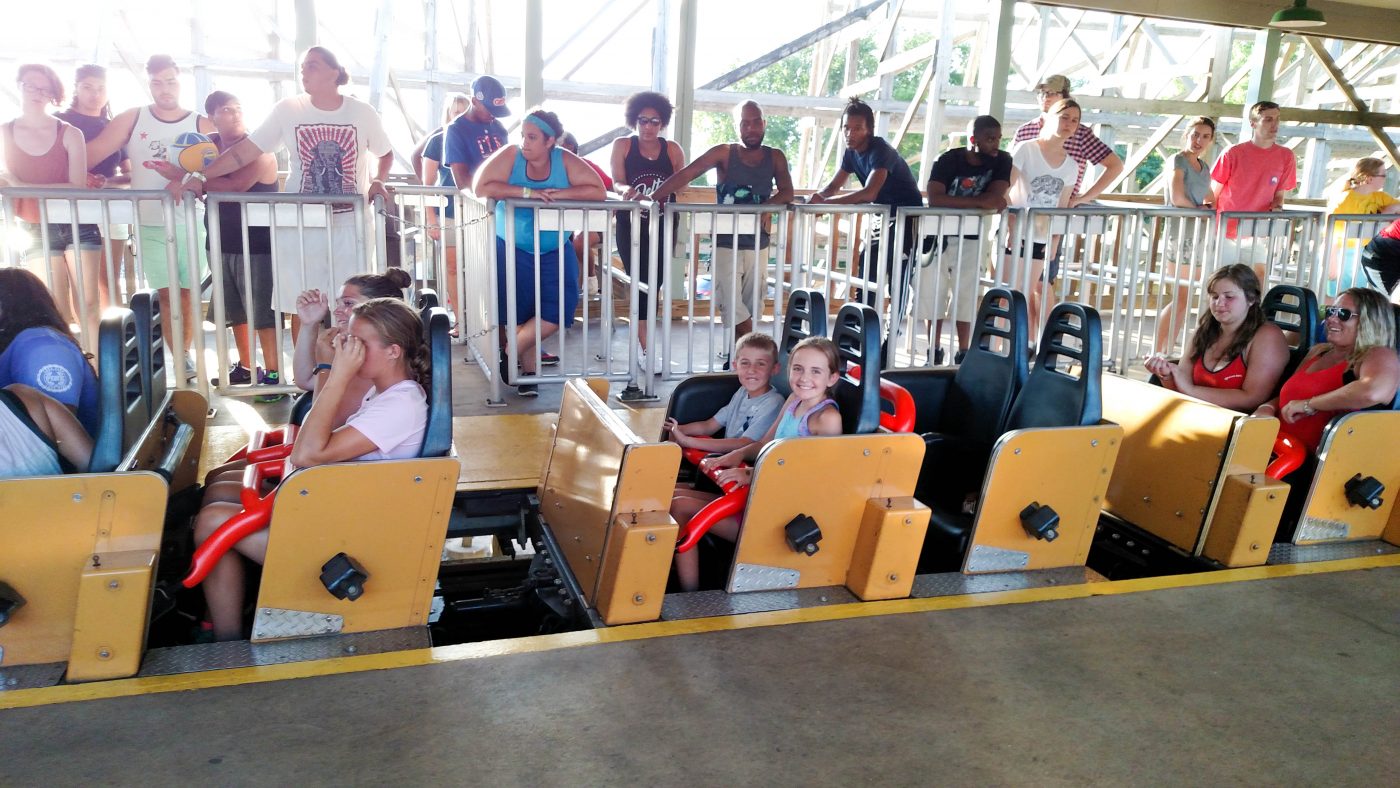 If you enjoy slower-paced rides, there are plenty of those as well. We love the train and cars…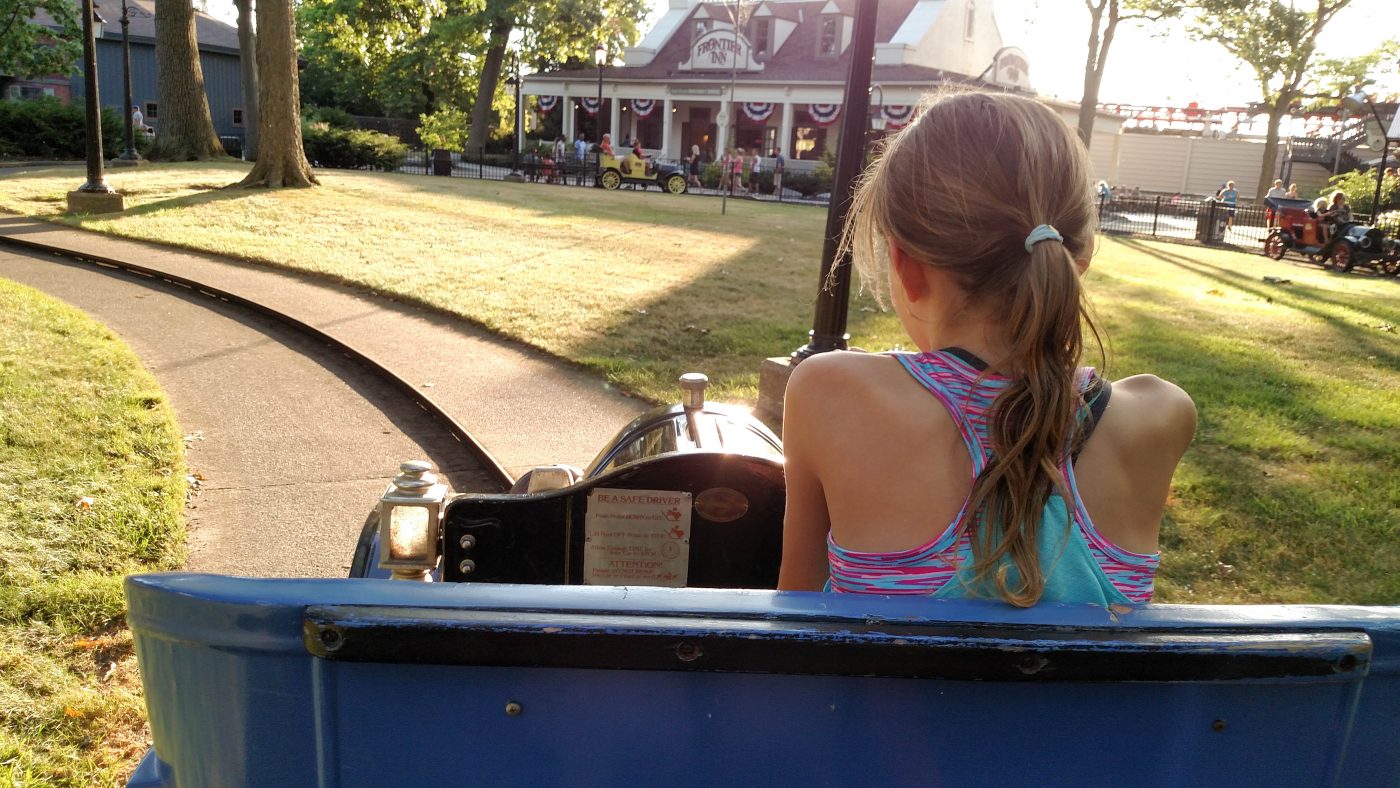 We ended our first day with ice cream by the carousel during the fireworks. What a fun time and wonderful memory. Perfect beginning to a great trip!
There are a lot of fun activities at Cedar Point this summer. Love food, music, and fireworks? You'll enjoy this lineup at Cedar Point Nights. Enjoy extended park hours, music and food on the beach!
July 15 through August 14
Beach Glow Party
You've never seen the Cedar Point Beach like this! Beginning at 9:30 p.m. and lasting until park closing, the beach transforms into a multi-sensory experience, including massive color-changing inflatable lighted sculptures and glow cubes, plus glow-in-the-dark beach games for guests to challenge each other. A live DJ will set the mood with popular hits and requests. There's also a "silent disco," where guests can literally dance to their own chosen music style with the help of wireless headphones broadcasting several different genres.
Extended Park Hours
When the sun goes down, the fun doesn't stop! Cedar Point will be open until 11 p.m. weeknights and until midnight on Fridays & Saturdays during Cedar Point Nights. Dare to dive on the tallest, fastest and longest dive coaster in the world, Valravn, in the dark! Or, see the skyline from up above on the Sky Ride. The park's rides and coasters also come to life with state-of-the-art vibrant LED lighting and beautiful rainbows of color.
Beach Blast
The summer celebration spills out onto the Cedar Point Beach every night from 5:30 – 9:30 p.m. Guests can kick back and relax next to fire pits while enjoying live music from the Toes in the Sand Band. For those looking to enjoy dinner on the beach, freshly-grilled hamburgers and hot dogs will be available for purchase just steps away.
Lakeside Clambakes
Every Friday from 6:30 – 8:00 p.m., those looking to satisfy their craving for seaside treats will enjoy the Lakeside Clambake, featuring fresh clams and shrimp served with corn cobbettes, potatoes and sausage, all steamed together in a clambake bag. The meal includes one clambake bag as well as all-you-can-eat hamburgers, hot dogs, potato salad, cookies, Toft's ice cream and Coca-Cola beverages for only $25 plus tax. Guests can enjoy the buffet only for just $16 plus tax (does not include seafood).
Luminosity – Ignite the Night
The Celebration Plaza stage comes to life at 9:30 p.m. with Luminosity, Cedar Point's nighttime music spectacular. A cast of 30 performers showcases current and classic hits, high-energy choreography and aerial acrobatics right above the midway. If that's not enough, the show also features pyrotechnics and dramatic visual elements. Luminosity is daily except on Tuesdays.
Movies on the Beach
For a more relaxed evening, guests can enjoy movies on the beach right in front of Cedar Point's classic beachfront Hotel Breakers. Newly-released and fan-favorite movies start nightly at 9:15 p.m. The entire movie schedule is available at cedarpoint.com.
Master fire performers will dazzle and amaze with pillars of flame, whirling snake torches and blazing hula-hoops in performances for all ages. And each night just before park closing, guests can kiss the night goodbye with an awesome fireworks display.
If you've never been, you'll have to visit. Keep in mind that you will not be able to do everything in one day. We suggest visiting their site and browsing everything they have to offer. There are a lot of rides within the park, a lot to do at Soak City, and many overnight options to choose from. You may even want to spend time on the beach, relaxing, walking up and down the shoreline, and relaxing by the new fire-pits at Hotel Breakers. At smaller parks, we try to rush through and do everything we can in one day. That doesn't work at Cedar Point. So much to do! Make the time to be there at least two days if not more.
On our first trip a few years ago, we left having not seen half of everything that Cedar Point had to offer. We poured over the site and map and made much better use of our time once we had a better lay of the land on our next visit. It was amazing!
We were provided tickets to enjoy Cedar Point and Soak City. All opinions are our own.
Content may contain affiliate links. This means that, at no additional cost to you, we may earn a little somethin' somethin' when you use the link to make a purchase.
Learn more here.
Would you like Bloggy Moms to feature your brand?
Contact us here.