This post may contain affiliate links. Read our disclosure policy
here.
Deals are current as of date and time posted.
Last night we attended Disney on Ice opening night of "100 Years of Magic" at the Golden 1 Center starring Mickey Mouse and over 50 beloved characters.  I brought my Coco ears from our recent trip to Disneyland, I loved seeing so many others with their Disney ears and little ones in costume.  You can check out pictures from our fun evening on the blog at www.BlogAboutItAll.com.
You can catch the 100 Years of Magic show at the Golden 1 Center all this weekend November 1-4, 2018.  If you are planning on attending the show this Saturday, it is also the opening weekend of the Downtown Ice Rink, you can enjoy a full day of fun downtown when you come to Disney on Ice this time!  Saturday Noon-2 PM the Ice Rink is having a Princess and Superhero party so the kids coming to the 3 PM show could be part of that as well.
We were treated to preshow fun in honor of Mickey's 90th celebration.  My boys iced and decorated Mickey shaped sugar cookies.  We were also surprised with a special visit from Mickey and Minnie.  We were so excited to have our picture taken with them, it was nice to experience some Disney magic right here in our hometown of Sacramento.
The magic was just getting started….my boys were invited to be part of the show!  They were so excited and so was I.  At the beginning of the show during the Finding Nemo performance they were escorted down to the ice and climbed into a boat, it was such a neat and memorable experience to see them out on the ice.  This will definitely be a night they remember.  Crush the turtle was giant sized and the tiny turtles were absolutely adorable just like in the movie.
The show opens with Mickey, Minnie, Donald and Goofy they also make appearances throughout the show.  You'll see characters from Pinocchio, Nemo, Beauty and the Beast, so many princesses and all your favorites from Frozen.
My favorite part of the show was, of course, my boys being part of the Nemo presentation but a close second was seeing all the princesses and their princes together, we saw Cinderella, Jasmine, Snow White, Tiana, Ariel, Rapunzel, Belle and more.  It was so neat to see so many Disney princesses all at once.
Right after the performances from Disney's Frozen, there was an intermission.  As a mom I greatly appreciate the intermission time which is about 15-20 minutes, great for bathroom breaks, no one misses the show and it is nice to get up and stretch your legs.  At this time we purchased our favorite snow cone treats in character cups.  My boys love these!  Did you know you can purchase an unlimited soda cup at the Golden 1 Center?  For only $10! After a quick intermission, Mickey and his friends introduce Aladdin and the show continues with performances from Toy Story, Mulan, and the Lion King.
Disney on Ice 100 Years of Magic did not disappoint!  It was magical and exciting!  Disney did a great job with set design and costumes, they always do!  The skating and special effects were awesome!  I would highly recommend Disney on Ice for families with children of all ages. My boy's ages are 11, 9, 7 and 3 and they all enjoy it.  There is a great mix between Disney princesses, Toy Story Soldiers, fireworks and pyrotechnics to captivate children of all ages.  The legacy of Disney is displayed through 14 classic and modern stories in this epic production that features an international team of award-winning figure skaters, high-energy choreography and a breathtaking set.  With over 30 melodious masterpieces such as "Let It Go!," "You've Got A Friend in Me" and "Hakuna Matata," Disney On Ice celebrates 100 Years of Magic is the ultimate Disney fan experience.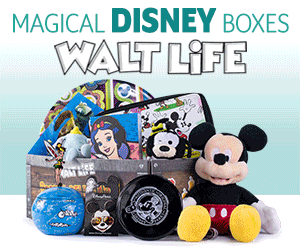 If it is your first time visiting the Golden One Center, I recommend you give yourself plenty of time to arrive and locate parking, especially allocate time for traffic flow.  There are quite a few parking garages to choose from or street parking if available.
You can reserve parking ahead of time, links on the blog.  It is super easy, I reserved parking right on my phone, it gave me a QR code to scan.  Most parking garages are a short walk, and there are crowds of people parking and walking with you to and from the Golden One Center.
You can see videos from our visit on my Insta Story on Instagram @blogaboutitall.
If a Disney on Ice Show is available near you, I highly recommend it!
Thank you for reading if you've enjoyed the content you've read above please share with your friends www.BlogAboutItAll.com.
Content may contain affiliate links. This means that, at no additional cost to you, we may earn a little somethin' somethin' when you use the link to make a purchase.
Learn more here.
Would you like Bloggy Moms to feature your brand?
Contact us here.