This post may contain affiliate links. Read our disclosure policy
here.
Deals are current as of date and time posted.
These Easter Bunny Butt Cupcakes are so cute and fun for Easter. They look just like an upside down bunny diving through grass. Or perhaps the bunny was so eager to dive in [get it? 😉 ], to get to the delicious cupcake core?
And these Easter Bunny Butt cupcakes are a fun edible craft idea to try out with your kids this Easter.
Love this recipe? Sign up for Sweet 2 Eat Baking's email subscription and never miss out again!
Hey there, hunny bunny! Sorry, I couldn't resist that one! 😆
Happy hump day, ya'll! It's not long until the weekend. Well, technically it's almost the start of a long weekend for most of us anyway with Good Friday the day after tomorrow.
What are you planning for this long Easter weekend?
May I make a suggestion? How about these cute Easter Bunny Butt Cupcakes? They can be made ahead so it's the perfect time to get crafting now for Easter.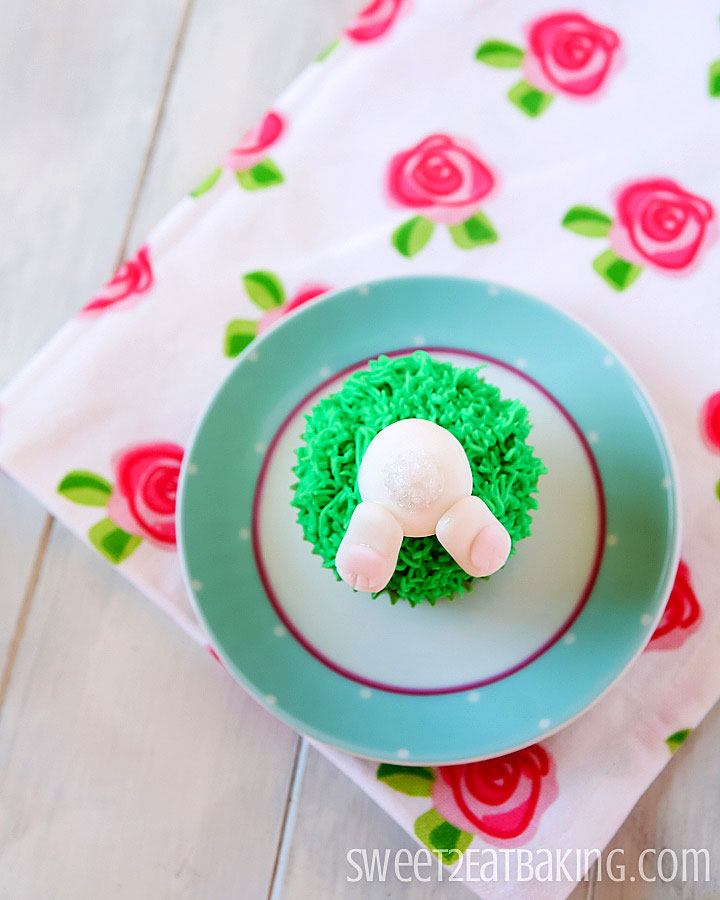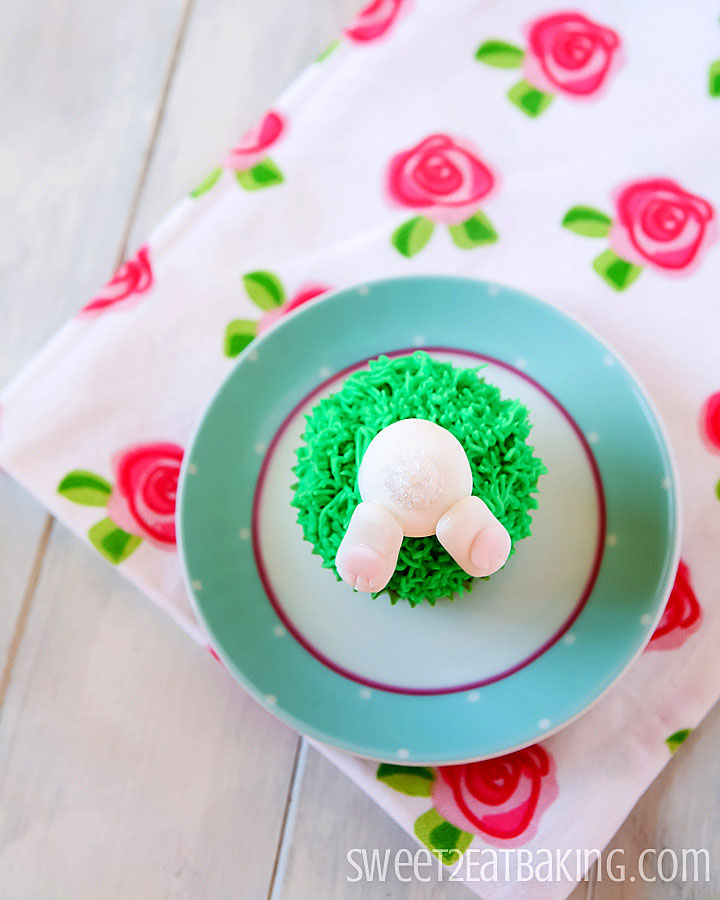 Easter Bunny Butt Cupcakes
These Easter Bunny Butt Cupcakes are so fun, cute, and quite easy to make. The cupcakes themselves are a doddle to make. I decided to opt for vanilla cupcakes using my favourite easy go-to vanilla cupcake recipe (included below).
This recipe is my absolute favourite recipe because it results in delicious, light and fluffy cupcakes.
However, if you wanted to go the whole hog, why not switch them up to chocolate cupcakes instead. That way, when you take a big bite out of them, the chocolate cupcakes will look like soil under the grass. 🙂
Pity I didn't have that idea when I made them… D'oh!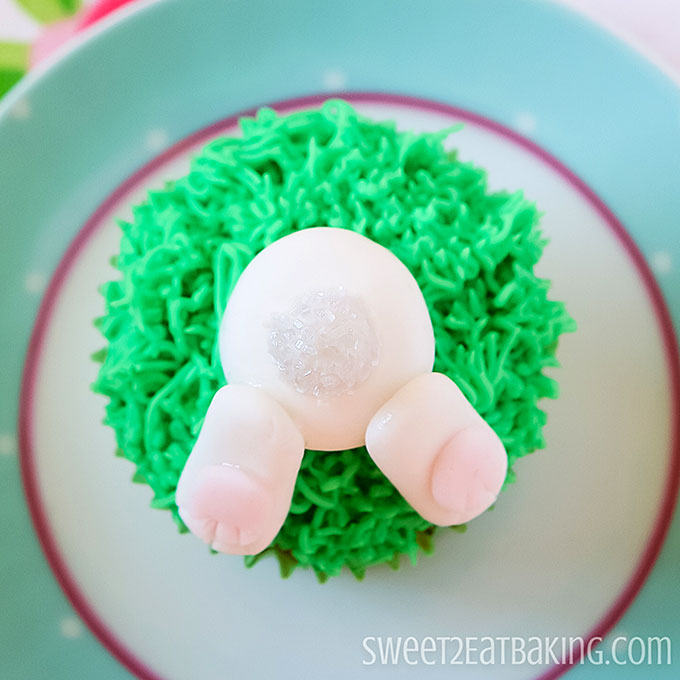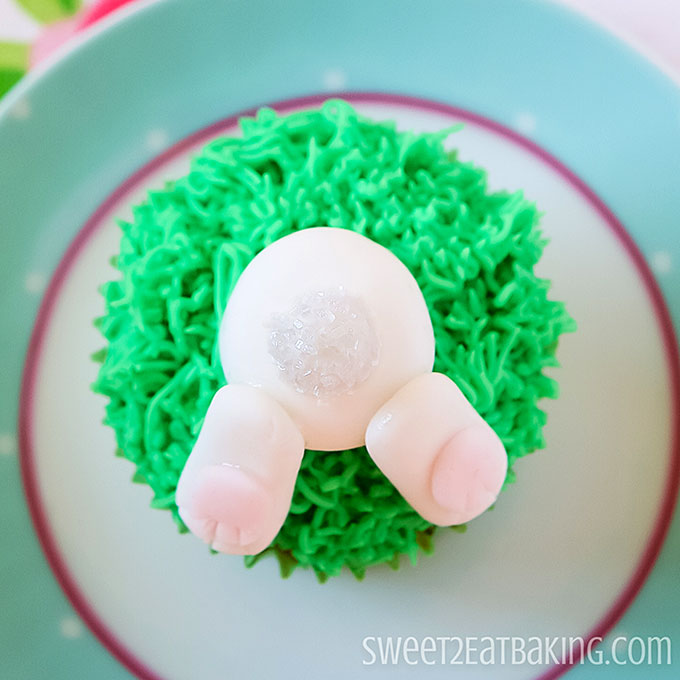 The grass on top of these cupcakes is buttercream frosting tinted a grassy green. I have also included the recipe for the buttercream frosting. If you're in a pinch or don't fancy making the frosting, you can substitute for Wilton's Decorating Icing in Kelly Green or a similar colour.
Or even a couple of tubs of store-bought vanilla frosting, then you can tint them yourself using a leaf green gel or paste food colouring at home. I'm all for ease of use during busy periods such as Easter, when the kids are off school  The kids can get in on the action creating these fun cupcakes too.
The bunny butts, tail and legs were all made using rolled fondant (sugarpaste). To keep them as easy as possible, I mainly used white fondant icing with a very small amount of baby pink fondant for the itty bitty paw pads.
I also knead in a small amount of Tylose powder (gum tragacanth) into my fondant to ensure that it sets harder than regular fondant sets. It turns the fondant into a gumpaste consistency so that it's not too brittle. This is completely optional though.


Get the recipe + full tutorial: Easter Bunny Butt Cupcakes.
Content may contain affiliate links. This means that, at no additional cost to you, we may earn a little somethin' somethin' when you use the link to make a purchase.
Learn more here.
Would you like Bloggy Moms to feature your brand?
Contact us here.