This post may contain affiliate links. Read our disclosure policy
here.
Deals are current as of date and time posted.
There is just something about camping… being outdoors in nature, setting up a tent, animals sounds, and pesky insects, beautiful sunrises and sunsets, and sitting around a campfire roasting marshmallows for s'mores. I guess I could've just gotten straight to the s'mores because that is almost always the first thing I think of! Nothing quite like it.
Well, camping isn't on our list of trips for this year, but I still wanted to introduce my kids to a version of this delicious treat. Here's our easy s'more recipe. My children loved it… and Daddy did too!
What you need:
2 packages of graham crackers
1 bag of milk chocolate chips
1/2 bag of marshmallows
wax paper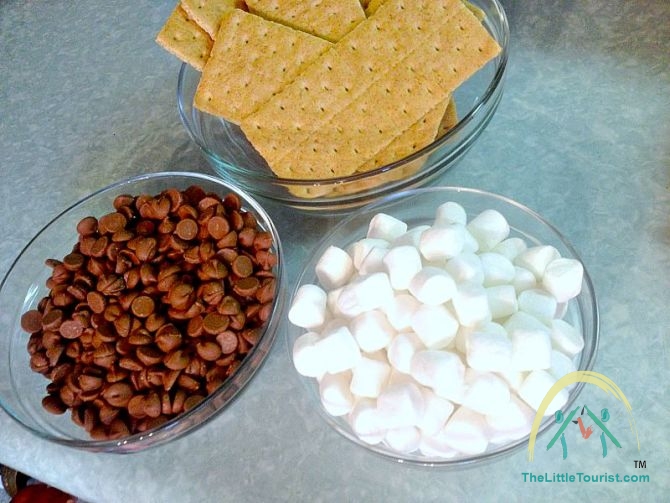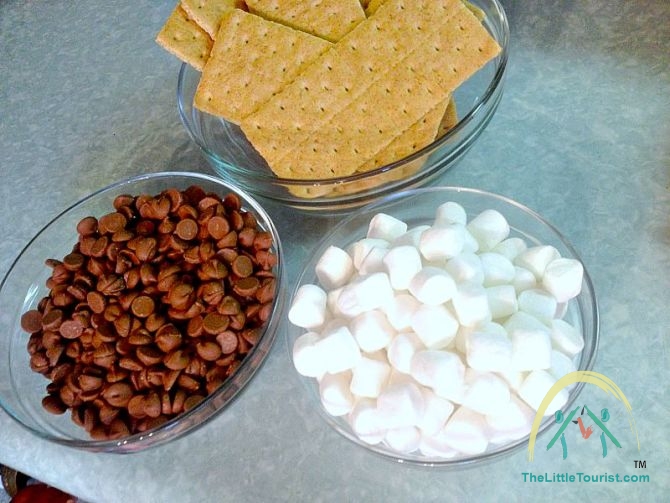 What to do:
Pour your marshmallows into a casserole dish and place it into the broiler for 5 minutes or less
You'll know they're ready when they are lightly browned and partially melted
You can also opt to soften the marshmallow over the stove top, its just a little easier to distribute the heat evenly in the broiler
Spread out a sheet of wax paper over your work area. Things are going to really sticky, really fast!
While the marshmallows are doing their thing, have the children take out the graham crackers from their packages and break them in half
Take the casserole dish out of the broiler and set aside to cool a bit, no longer than a minute, before inviting the kids to dig in
Grab a spoon and scoop out some of the melted marshmallows. Put it on one side of a graham cracker
Use another graham cracker to scrap off the marshmallows from the spoon and then to be the top of your "sandwich"
Allow the kids to continue this process while you get started on the chocolate
You can melt your chocolate chips in the microwave, but heat a little at a time to prevent overcooking
Another option is to melt them over the stove
If the stove-top method is what you prefer, pour the chips into a pot and sit that pot on top of a second one containing boiling water
As the steam from the second pot rises, it will begin to heat the chocolate.
Stir until all the chips have been completely melted
Dip the marshmallow sandwiches into the chocolate and sit on the wax paper to cool.
Allow the chocolate to harden… or not! Take a bite
Lil' extras:
The kids could also spoon chocolate over the graham crackers (my little ones preferred this method)
Try with dark chocolate or white chocolate!
Content may contain affiliate links. This means that, at no additional cost to you, we may earn a little somethin' somethin' when you use the link to make a purchase.
Learn more here.
Would you like Bloggy Moms to feature your brand?
Contact us here.