Meet Laura Walters of Me and My Inklings – our Featured Influencer this week!
Tell Us Your Blogging Story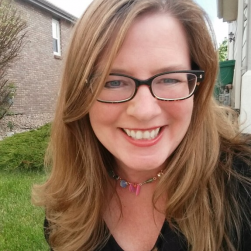 I blogged for the first time in 2010 because I needed a place to share my yarn pumpkin with some friends far away. Since then, I have grown to share hundreds of projects, recipes, ideas and free printables with my ever-growing bunch of readers that I consider friends. I collaborate often with other bloggers, companies that I love and destinations I love to visit.
Why I Blog
Blogging is my way to share creative ideas and empower others to access their creativity too. Whether creating a party, a gift or some home decor – I want to serve others with the things I am good at doing. I also blog as a source of income to provide for myself and my family.
Tell Us About Yourself
Always doing a bunch of things at the same time, I am super creative and a wildly busy maker. I love to cook, bake, DIY, shop and spread kindness in my communities. With two new books published in 2020 focused on helping empower kiddos to spread kindness; I have been busy spreading the power of making a difference for others on my blog, social media, and the news. I also have an adorable online shop where I sell my designs on stationery and vinyl stickers.
Your Favorite Blog Article Or Social Post: HAPPY TAGS PRINTABLES FOR EASY GIFT IDEAS.
Would you like to be considered for a feature? Apply Here.
You must have a Bloggy Moms profile to be featured.