This post may contain affiliate links. Read our disclosure policy
here.
Deals are current as of date and time posted.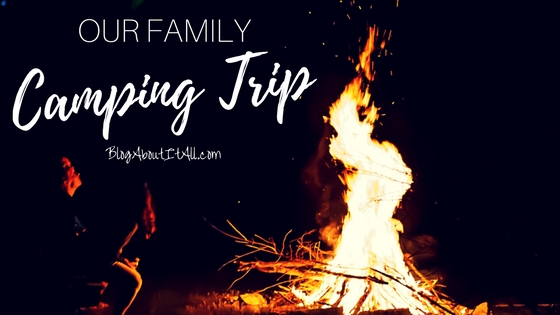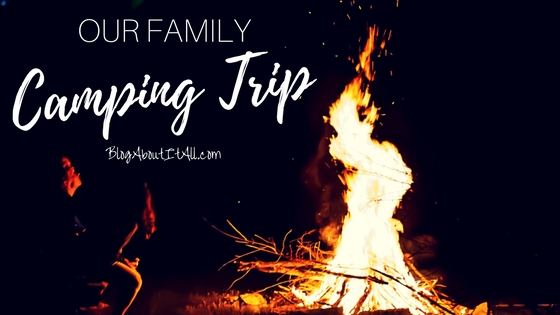 Our family took our first camping trip with our four boys this past August, we had a great time. I thought I would share some things I found helpful, my camping checklist and the two things I wish I would have taken.
Growing up we went camping often, and I have so many great memories of our camping adventures. I am not what you would call the outdoors type but camping and being outside in nature resonates with me. I love being away from the city, unplugged from e-mail and social media and just taking in the beauty of nature. I love the quiet nights listening to the sounds of the great outdoors. I love enjoying the day's and evenings exploring, swimming, eating around the campfire with no 'to do list' and without the chores we have at home calling me.
My boy's ages 10, 8, 6 and 2 have camped in our backyard and have camped in grandma and grandpa's backyard but we had not taken them on a real camping experience. When we told our boys they wouldn't have any electronics for three whole days they were not too excited about that. Especially we were in the middle of summer where they had probably had too much electronic time. I loved watching them on our trip recognize they didn't even need their electronics, they were chasing lizards, spotting deer, swimming, skipping rocks, hiking, climbing trees, playing, making s'mores and just hanging out. Kids love being outdoors. Seeing how much my kids enjoyed camping it gives me the desire to nurture their love of the great outdoors.
My parents went with us and I am so glad they did, they were a great help with the boys and my mom came with a ton of snacks you know how grandmas are. Our suburban was packed to the brim; it was nice to have my dad's truck to help with bikes. I enjoyed sitting around the campfire at night talking with my parents and it was nice playing Uno during the day and swimming in the lake.
One of my favorite memories of this trip is we were sitting around the campfire and one of my sons said: "Mom, I am going to tell my kids about my first camping trip and how much fun I had." We lived in our swimsuits. That is the one thing I over packed was clothes, other than pajamas they changed into at night, the only other thing they wore was their swimming trunks.
Here are the things I found most helpful. We booked our campsite six months before we had planned to go which I am glad we did, many sites are booked well in advance, so definitely plan ahead.
I kept a running list on my phone of what I thought we would need to take. It was nice to have my list handy to keep adding whenever I thought of something else we should take.
I loved taking a three drawer storage container. I kept our paper plates, utensils, paper towels in one drawer, I had a drawer for 'kitchen' needs, for example, a lighter, sponge, small dish soap, dish towel, spatulas, foil, skewers for s'mores, things like that. The top drawer I kept miscellaneous items, like our first aid kit, flashlights, rope for a clothesline. It was nice to have those items in drawers and not thrown in a bag that I would have to dig through every time I needed an item.
I took a bag of things for the kids to do, bubbles, coloring books and crayons, card games, some board books for my toddler and a few toys for him to play with.
I am grateful I took a small first aid kit. We used a few Band-Aids and I am so glad I took tweezers we used them daily for removing splinters.
The two things I wish I would have taken was a large thin carpet or mat I could put near our picnic table/kitchen area, there was so much dirt there was dust everywhere. Having an inexpensive carpet or foam mat around would have helped. The second thing I wish I would have taken is some traps for yellow jackets. They were only a problem when we cooked and ate, we learned to eat quickly and put the food away. Depending on where you camp this might not be a problem, but maybe you would need fly traps. We took candles to help with mosquitoes and insect repellant which really does make a difference.
We planned our menu ahead of time and decided to keep it simple. We had bacon pre-cooked at home; we had diced potatoes pre-cooked so we just had to heat them up for breakfast. I cracked and whisked all our eggs and put them into empty water bottles, this makes them easy to travel with and ready to scramble in the morning. I pre-mixed pancake batter and put into empty water bottles as well.
For three days this was our menu:
Thursday night dinner: Chicken Patties, Hot Dogs, beans, and chips.
Friday morning: Breakfast burritos for the adults and pancakes for the kids.
Friday lunch: Deli Sandwiches, macaroni salad, hummus, and pretzels.
Friday dinner: Cheeseburgers, macaroni salad, and chips.
Saturday breakfast: Breakfast burritos and pancakes.
Saturday lunch: Deli Sandwiches, macaroni salad, hummus, and pretzels.
Saturday late afternoon we drove home and had dinner on the road.
Snacks we took: Popcorn, cookies, muffins, candy, s'more fixings, apples, and bananas.
This was my checklist of items to take:
Camping Gear:
Tent, tarp, sleeping bags, pillows, lanterns, flashlights, cooking stove, propane, air pump, and air mattress.
Kitchen Needs:
2 Skillets, a pot, cutting board, knife, a sponge, dish towels, lighter fluid, charcoal, fire starter log, disposable tablecloths, foil, disposable aluminum containers, paper plates, plastic spoons, forks, non-stick cooking spray, spatulas, tongs, skewers, and trash bags.
Kid stuff:
Sand toys, football, glow sticks, bubbles, and swimming stuff (life jackets, floating rafts, sunscreen)
Misc. Items:
First Aid kit, tweezers, duct tape, blue tooth speaker, small dustpan and brush, rope, clothespins toilet paper, hand soap, insect repellent, quarters for the showers, and toiletries.
Food Items:
Salt and pepper, eggs, bacon, sausage, potatoes, salsa, cheese, tortillas, pancake batter, syrup, hamburgers, hot dogs, buns, ketchup, mustard, deli sandwich fixings, bread, lunch meat, lettuce, tomato, onion, pickles, mayo, mustard, macaroni salad, hummus, pretzels. Things to make S'mores graham crackers, marshmallows, chocolate. Fruit (apples and bananas), muffins, cookies, popcorn, Pringles, chips, Red Vines, water bottles, soda, Caprisuns and Sunny D Bottles.
If you have not taken your family camping I hope you will plan a trip soon. Camping is a great way to have quality time together. I think everyone should at least camp once, I think you'll find though once you have camped you'll want to camp again. It is good for the soul; I cannot put it into words.
There are many different ways to camp from very rustic with no campground showers, there are campgrounds that have showers, bathrooms, some even have swimming pools, and then there is "glamping". Find a camping method that will work for you and try it, give that experience to your kids.
I hope you find this post helpful in planning your next camping trip, I hope you can use my camping list in preparing and packing for your next trip.
Thank you for reading if you've enjoyed the content you've read above please share with your friends.
Content may contain affiliate links. This means that, at no additional cost to you, we may earn a little somethin' somethin' when you use the link to make a purchase.
Learn more here.
Would you like Bloggy Moms to feature your brand?
Contact us here.