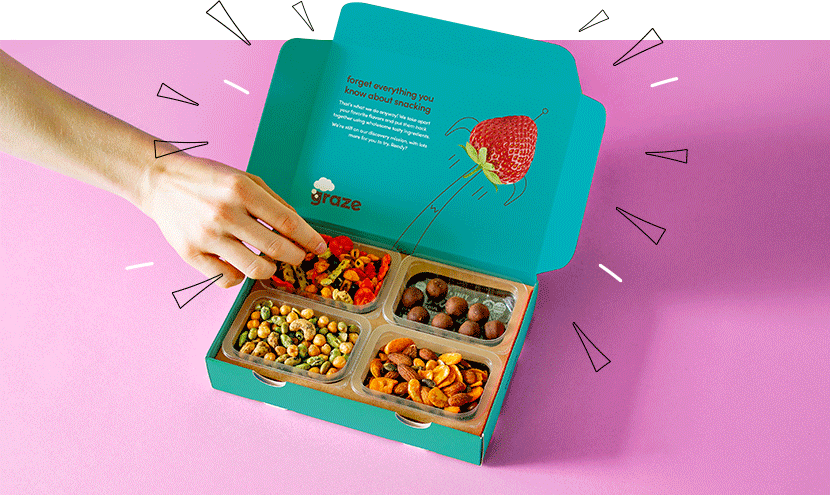 Content may contain affiliate or sponsored content. Read disclosure
here
.
Snag a FREE snack box from Graze when you place your subscription order!
When you sign up for a Graze subscription you'll set your taste & dietary preferences and they will handpick your snacks for you. If you prefer to select your own snacks, you are able to browse our full range at graze.com/shop.
A graze subscription starts at $13.99 per box or you can purchase snacks a la carte at graze.com/shop where products range from $3.99 to $8.99 on average.
You can choose to have weekly, bi-weekly or monthly deliveries of your graze subscription box or even snooze your box if you are going on vacation. Go here to start browsing!
What Others Are Saying:
I love graze! Their snacks are always the perfect amount and great tasting! I can take them anywhere. – Danielle T
The snacks are tasty and I love that I dont have to think about portion control. Perfect for my lunches at work. – Jessica R
My family loves all the different types of snacks we've tried so far. We look forward to receiving our boxes every week! – Megan T