This post may contain affiliate links. Read our disclosure policy
here.
Deals are current as of date and time posted.
Dear Diary,
My mom vocabulary is filled with words to uplift and inspire. I pour positive messages into my daughter, praying the words will take root in her heart and her mind. As she reflects on the things I say, she'll grow into a beautiful, confident and intelligent adult. Each day, we engage in thoughtful conversations–I ask her lots of questions, and she shares the new things she discovered at preschool. She even repeats some the phrases I've used in the past.
As moms, we always remember to encourage our children. But at times, we forget to encourage ourselves. It's important to remind ourselves that we're awesome, amazing and magnificent moms. That's why I teamed up with some of my favorite mom bloggers and asked them what they think new moms should say. Whether you're a new mom or a veteran parent, these quotes will give you the boost you need to push through exhaustion, illness or any other obstacle along your journey through motherhood.
We came up with this FREE MOM PRINTABLE  6 Things Every Mom Should Say Every Day.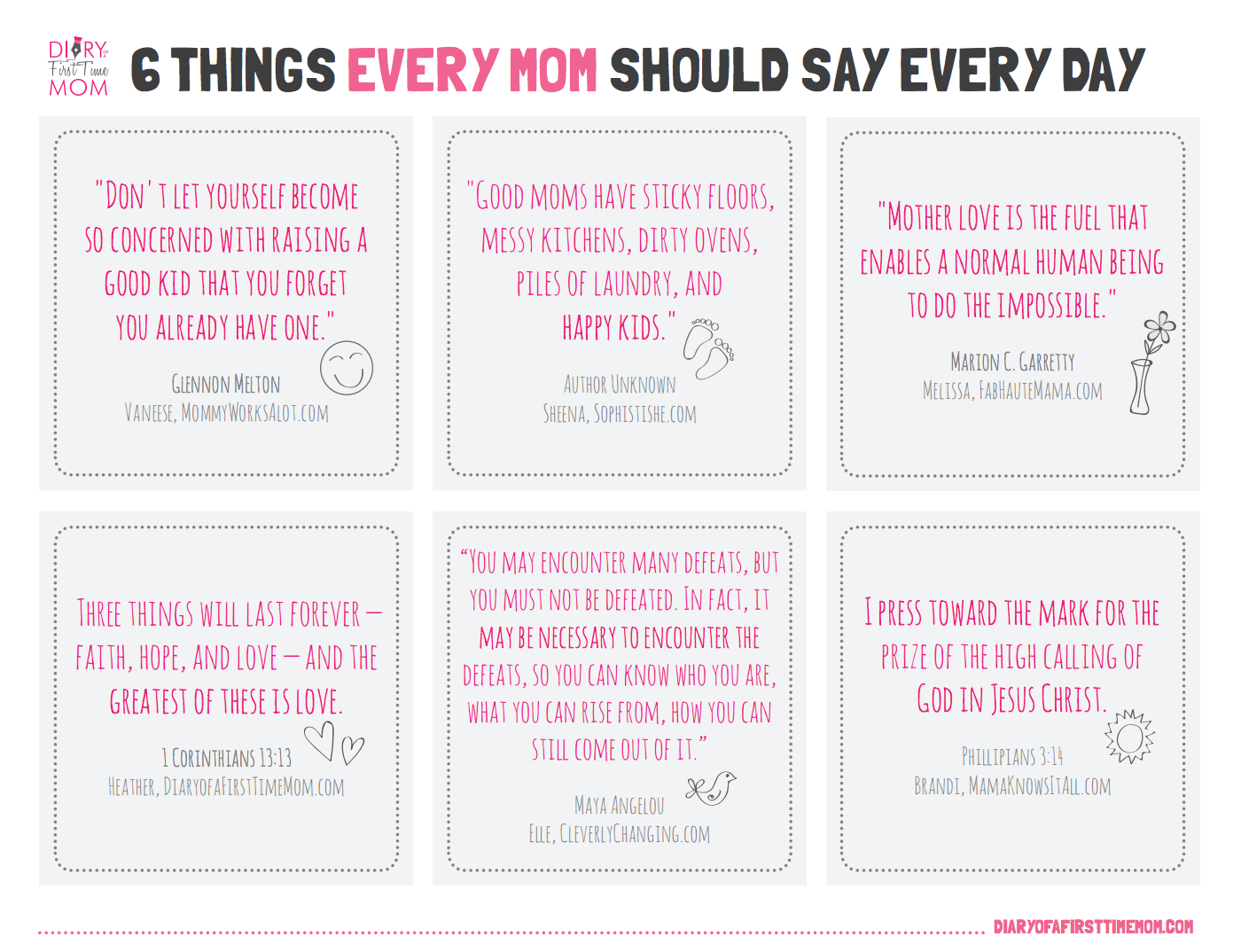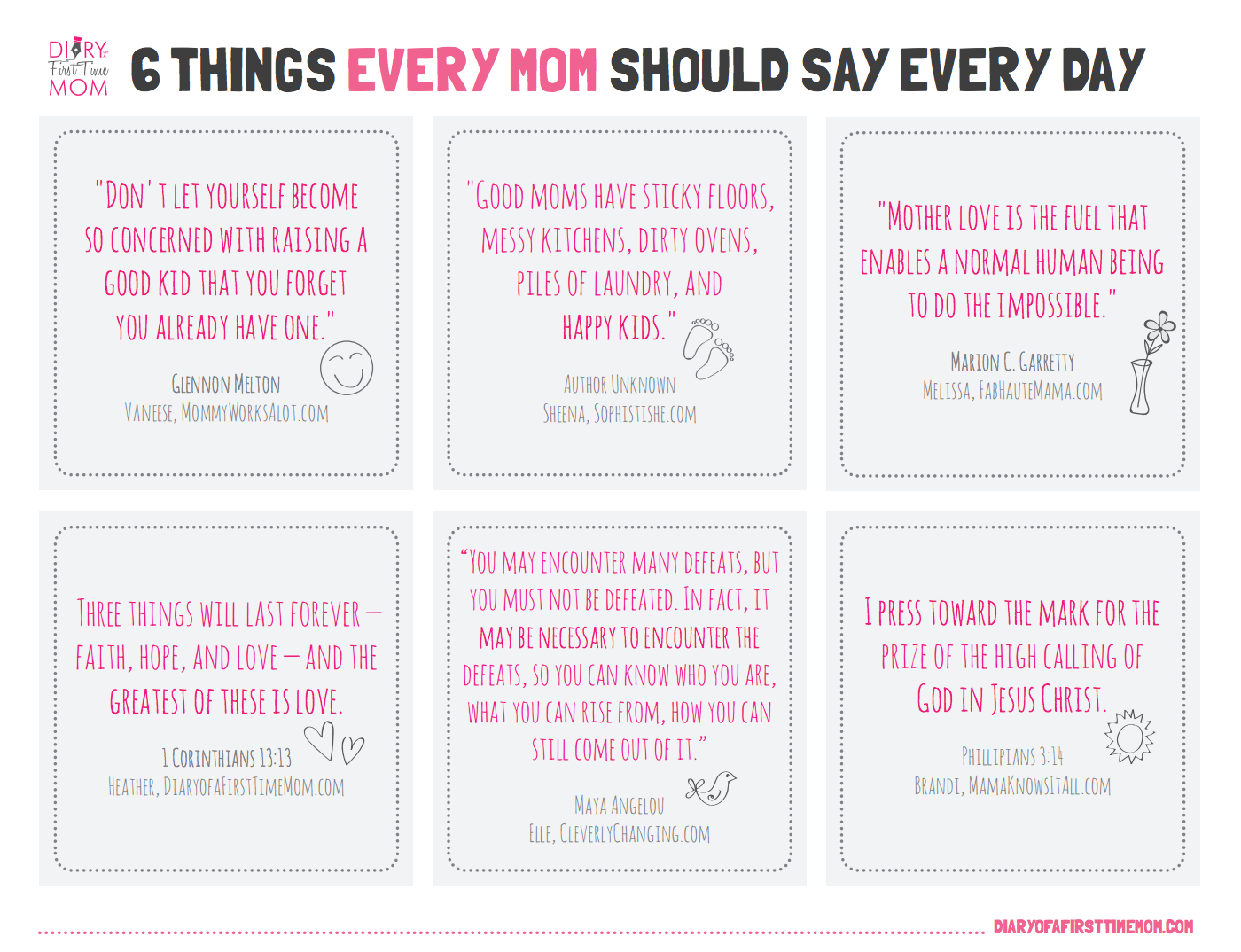 Here's how you should use the printable:
Print
You'll need one for your home and one for your office. Print out extra copies to share/send to moms in your circle.
Cut
Cut along the dotted lines to create six squares.
Post
Post messages throughout your space. For instance, you can tape a square on your bathroom mirror, your car's dashboard or your bulletin board at work. You can also carry the cards in your purse, or attach them to gifts you send to friends and family.
Read
Read the messages daily. Memorize the ones that inspire you the most–you can call upon the statement when you're not near your post it notes. You can also add your own. If you have favorite quotes, print them out and add them to our collection.
Hey DFTM Fam–What other things do you think moms should say everyday? Hope you'll join our journey of uplifting others, one saying at a time!
Content may contain affiliate links. This means that, at no additional cost to you, we may earn a little somethin' somethin' when you use the link to make a purchase.
Learn more here.
Would you like Bloggy Moms to feature your brand?
Contact us here.