This post may contain affiliate links. Read our disclosure policy
here.
Deals are current as of date and time posted.
We spend what can seem like an eternity, urging our little one to roll over, push themselves ups and then crawl. Then the days of them moving, crawling, and walking are upon us in an instance. It's such an exciting time when your little one starts walking! He is now mobile, and he will be ready to start exploring his surroundings. There are a few more precautions we'll need to take than we experienced in the previous stage.
Here are a few ways to survive your on-the-go toddler!
Give him a safe place to explore
Create an environment where your little one can play and wander while remaining safe. This may be available in most rooms of your home or only in special areas. Your little mover will love to crawl, walk or climb their surroundings. They'll also want to reach out and grab, touch or open everything around them. They're curious and this helps them learn about their world. You'll want to remove objects than can harm them and lock doors and cabinets to keep him in the arms of safety.
Let him do some thing on his own
His age will depend a lot on when you can start this. Once he's crawled his way into toddlerhood, he'll be ready to help himself a little more than before. He's discovering his own independence and will want to try things on his own. Allow him to carry his own small cup or plate to and from the table. When he spills, allow him to help clean it up.
Moveable clothing and diapers
This is as much for their comfort as it is for you. Make sure they have clothing and diapers that accommodate their new adventures. Clothing should be comfortable and the diapers should move with their on-the-go little legs! We love Huggies® Little Movers diapers. They are now even more absorbent with new and improved LEAK LOCK®—the protection and security you both need between changes. You won't want any messes dampening his or your spirits about his new found spirit of adventure – and keeping comfortable and dry will benefit both of you.
Only Huggies® diapers have a stretchy SnugFit Waistband to help our diapers stay in place like no other diaper. The unique contoured shape provides a comfortable fit and stays in place as babies move and play.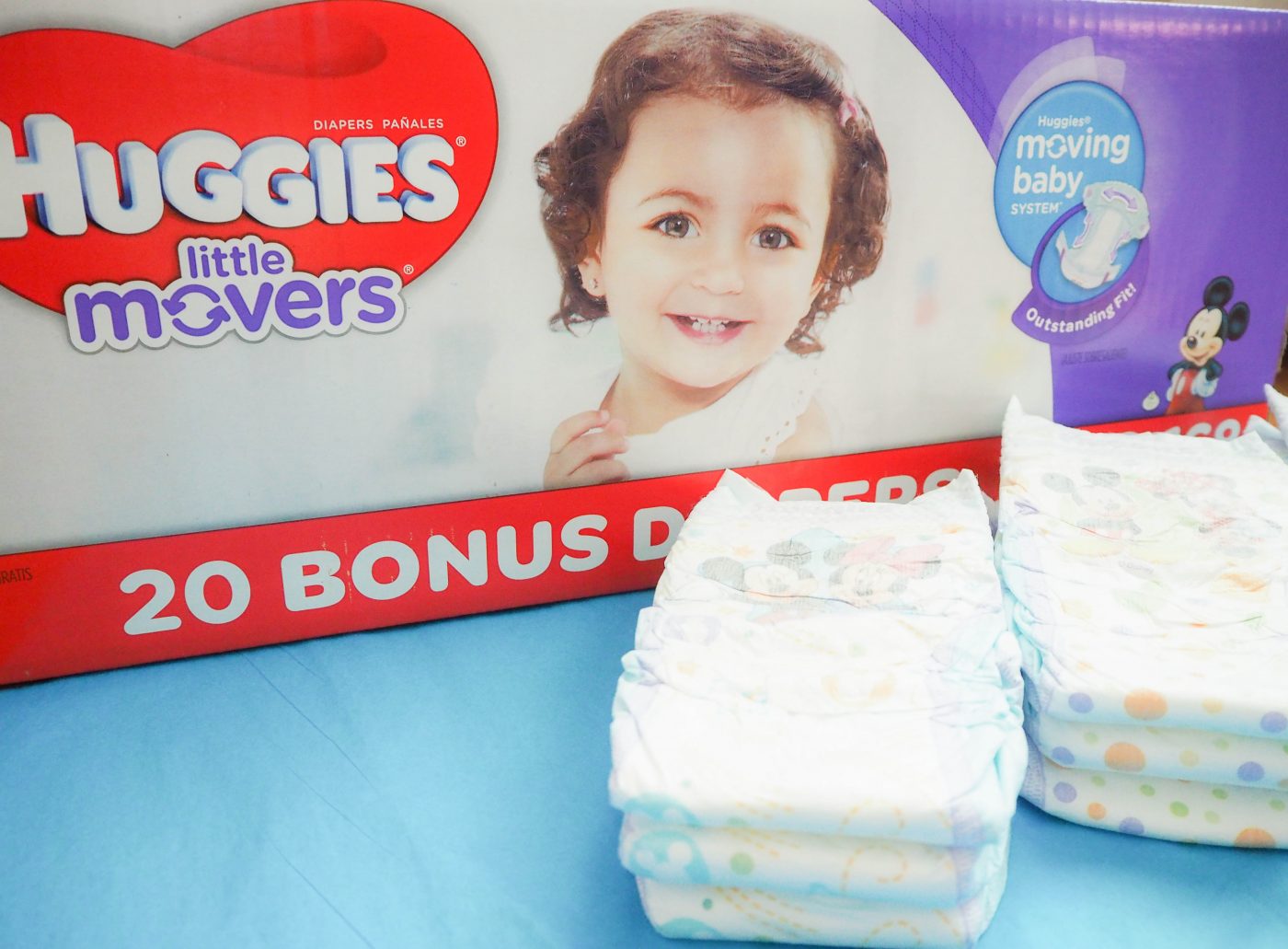 DryTouch® liner. Part of the new Moving Baby System*, the new DryTouch® liner absorbs on contact, so your baby stays dry throughout all of their little adventures.
Benefits:
Shaped for fit and flexibility
Available in sizes 3, 4, 5 and 6
DryTouch® liner** absorbs on contact
Double Grip Strips for a comfy fit that lasts
Leak Lock Protection for up to 12 hours of protection
SnugFit* waistband
Features New Huggies® Brand Moving Baby System*
We love getting our Huggies® Little Movers while we're on our regular trip to Sam's Club. We love being able to stock up (because we have unfortunately had that one night where no diaper was to be found in the entire house) and at a great price. Right now, get $3 off your purchase of Huggies at Sam's Club!
Don't miss this deal on Huggies® Little Movers diapers at Sam's Club! Through July 17th, save $3 on your purchase of Huggies® Little Movers diapers.
Could you use a $500 Sam's Club Gift Card? We thought so! Enter this giveaway by submitting a photo of your little mover! More details here.
Content may contain affiliate links. This means that, at no additional cost to you, we may earn a little somethin' somethin' when you use the link to make a purchase.
Learn more here.
Would you like Bloggy Moms to feature your brand?
Contact us here.