The winter can be tough for anyone, but when you're a mom it can be even harder. The kids are stuck indoors all day and that can mean that they get under your feet just when you need to relax the most. Luckily, there are some hot apps out there that are perfect for moms who want to take some time out and enjoy themselves in the comfort of their own homes. Are you ready to find some of the very best apps to download to your device? Read on and find out!
BetMGM Online Poker App
Do you love a flutter at the gaming tables? Now, you can get your wagering fix in the comfort of your own front room when you download the BetMGM Online Poker app. Bringing all the action of Las Vegas to your fingertips, this app lets you enter real-style poker rooms no matter where you are in New Jersey. You can join other players state-wide and choose the right stake for you before taking your seat at your favorite gaming table. Whether you love the speed of Fast Forward Poker or the traditional thrill of Texas Hold 'Em, you'll have a great time whatever your skill level!
Peanut
Would you like to spend more time with other moms like you? Lots of mothers feel alone, especially when their little one is small. If you feel like you're spending all day staring at the walls and talking to yourself, it's time to download the Peanut app to your tablet or smartphone. Peanut is a bit like Tinder for moms, it helps you to connect with other like minded mothers who live near you so you can meet up and enjoy play dates!
Pandora
One of the best entertainment apps to download to your smartphone this winter is Pandora. This app allows you to create personalized radio stations that are customized to suit your preferences. It's pretty impressive. When you listen, the app will customize which songs are played to suit your likes and dislikes. You can even create several stations that suit your different moods, so if you've had a bad day with the kids, you can rock out to some heavy metal, or if you're ready to chill out and relax in the bath, you can try some easy listening!
YouTube
If there's one app which could be described as the ultimate entertainment source for moms, YouTube is it! It's a one stop shop for music videos, old episodes of TV shows, cartoons, DIY tutorials, makeup and hair guides and educational information. You can even create playlists that group your favorite things together in one place. If you want video entertainment on the move, this app is the one for you.
FitMama
If you've just had a baby, it's fair to say that you're probably not in peak condition. It's also likely that you just don't have enough time to go to gym and workout to get back into your pre-pregnancy shape. That's where the FitMama app can come into play! It's a fun app that you can download to your smartphone or tablet and which coaches you through some simple mom-friendly exercise routines which last around 5 to 10 minutes and which help you to get fit again and get back into your old jeans!
Clash Of Clans
Sometimes, there's a time in every mom's life when she needs to sit back and take some time to play a game herself instead of sitting watching the kids play! There's no better way to do it than to download one of the most popular online multiplayer mobile game apps out there today!
Clash of Clans is available for download to both Android and iOS mobile platforms and it's a fun strategy and simulation game that allows you to build your own community of which you're the chief. You can create your own town, your own clans and defend your own keep – it's a bit like being a mom, actually, but your characters will actually do what you tell them to!
Technology – Making Life Better For Moms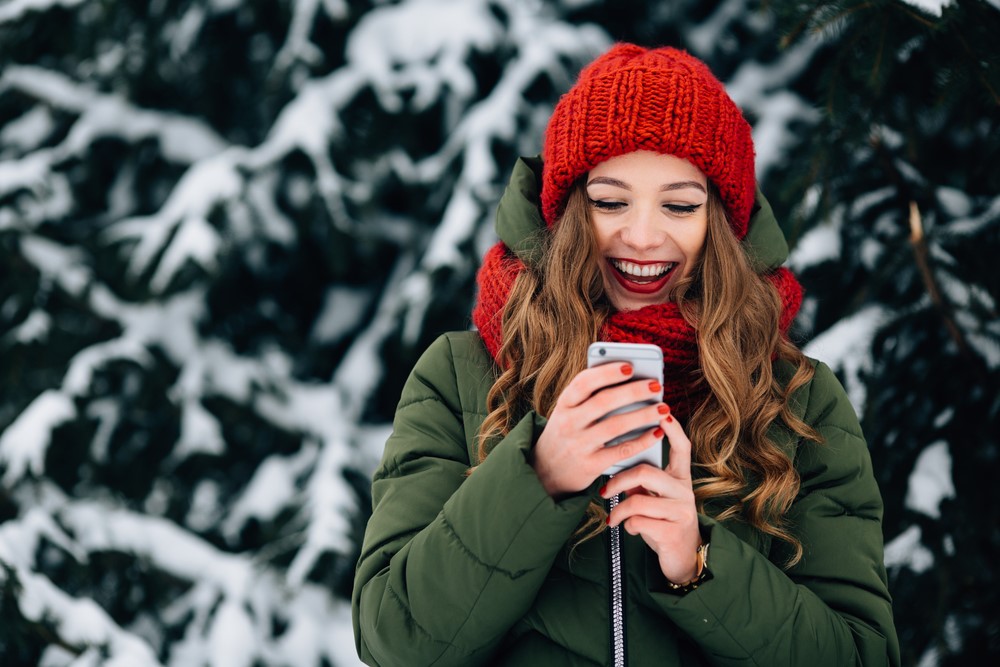 Life as a mom can be hard, so make your winter much more fun with these great applications! Technology is advancing at an amazing pace, however as moms, we can harness its potential to change our lives for the better. When you can turn to your tablet or smartphone for a little entertainment, life becomes so much easier and more convenient.
And who doesn't want to be entertained from the palm of their hand? Whether you love music, movies, games, gambling or working out, you're sure to find one of these entertainment apps the perfect choice to download and install on your device. So, what are you waiting for? The weather isn't going to get any warmer soon, so it's time to start downloading!
Content may contain affiliate links. This means that, at no additional cost to you, we may earn a little somethin' somethin' when you use the link to make a purchase.
Learn more here.
Would you like Bloggy Moms to feature your brand?
Contact us here.