This post may contain affiliate links. Read our disclosure policy
here.
Deals are current as of date and time posted.
If you are a parent of young kids trying to find the best way to introduce digital devices into family time, you will likely discover most literature saying how to limit or not do it all. Recently, there appears to be a significant amount of backlash when parents allow their children to have as much screen time as they want. Yes, to a certain extent, there is indeed danger in doing so, but foregoing digital screen time is a wasteful perception of technology which can do a lot of good when used wisely.
How to enjoy screens together
For many years, educators have advocated the use of computers in the classroom. While for some time, this had a positive impact, it is not the case anymore today. Parents are now quite hesitant to expose their children to digital tools, especially when unsupervised or outside a home setting.
The fear of parents is not entirely unfounded. The internet has brought about a lot of unsavory influences from online sources. But if you appreciate the reason why digital technology was developed in the first place, you can find a way to incorporate screen time by doing it together as a family, and in moderation.
What you need to do is to start by finding out what your children are most interested in. Do they like a particular cartoon or movie character? Is there a game they like to play? Perhaps finding an online equivalent will ease their foray into digital technology. Think along the lines of how online bingo replaced real-life bingo and find some positive ways where your children can play and learn at the same time.
The key to making sure that screen time works to your children's advantage is by always encouraging participation from every member of the family. As parents, we should not leave kids to decide for themselves when to stop using these devices. Set ground rules and find the most enjoyable and productive online activities to augment their learning.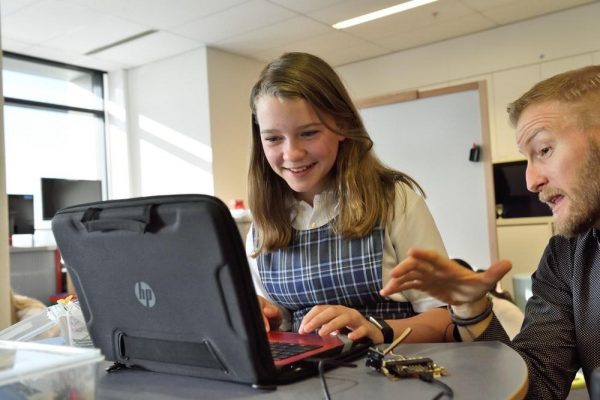 What are the benefits of allowing children to enjoy screen time?
Digital proficiency is crucial to a person's success in the workplace. By not alienating children to technology, you are exposing them to the real-world scenario which they will encounter as they grow up and become adults.  When children are comfortable using digital devices, perhaps they will discover specific talents which they can only nurture with the help of these devices.
Moreover, enjoying screen time as a family allows children to accomplish tasks as part of a team or by themselves. This is crucial in developing independence, but at the same time helping kids become more comfortable with teamwork.
Parents should not be afraid of digital technology. Instead, screen time should be done as a family activity. When you join your kids and supervise their exposure to technology, you can better provide the support they need and be able to set the right limits. As responsible parents, it is also necessary that we allow our children to experience all that the world has to offer, primarily digital technology which will be a significant part of their lives as adults.
Images:
https://unsplash.com/photos/BqrjU8ANFbI
https://unsplash.com/photos/UH-xs-FizTk
Content may contain affiliate links. This means that, at no additional cost to you, we may earn a little somethin' somethin' when you use the link to make a purchase.
Learn more here.
Would you like Bloggy Moms to feature your brand?
Contact us here.