This post may contain affiliate links. Read our disclosure policy
here.
Deals are current as of date and time posted.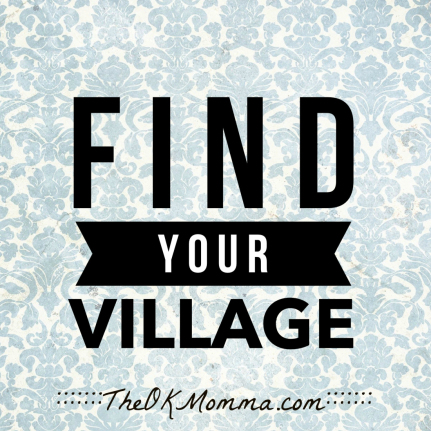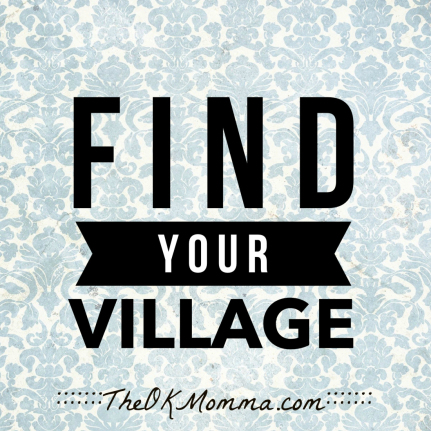 Let me let you in on a little secret:
All the cliches you've heard about motherhood? They're true.
And none truer than this one: "It takes a Village to raise a child".
(Yes, Village is getting proper noun status. It is very important and I will treat it as such.)
I always assumed that meant that you need help in the physical and emotional care of your child. Which, oh my gosh yes, you do. But the more I go along in this motherhood thing the more I realize that I need a Village for my own self, too.
It Takes a Village to be a Momma
You need people. People that aren't related to you. You need mothers who won't judge you you send them a desperation text when you are at your wits end. They will get it and not hold it against you when you cancel your long-standing plans with 15 minutes notice. Because they know you are in the trenches, and they are there, too.
These people? They are your Village. Don't we all need friends who will fist bump us when our toddler is melting down because you dared to shut the pantry door? There is no solidarity quite like motherhood. You can talk to these women about the contents of your child's diaper and they will counter with an even grosser story and you will laugh and realize how normal you actually are.
But where do you find these people?
Here's the tricky part. Your Village may not just appear out of thin air. I don't know why, but I expected this to happen to me. Like, becoming a mother meant that I would instantly have all of these mommy friends and life would basically be a little dream world. Bless my heart.
Finding a community of moms when you are a working mom is HARD STUFF. My stay at home mom friends just aren't available to get together at the same times that I am, which is understandable. We're on opposite shifts right now, and that's okay. But what it's meant for me is…
I have to put myself out there.
This is the hard part. Making mommy friends can feel a little bit like you're in middle school trying to work up the nerve to ask someone to the Sadie Hawkins dance. But here's the thing: they are the same as you. They are probably craving the same community that you are so, be bold. Make the first move.
Here are some ideas:
Does your daycare have a parents group? If so, JOIN IT. These are the parents of the children your little one is around all the live long day. You're in it to win it with them, might as well get to know each other.
Find a Mommy/Daddy and me class on a weekend and attend regularly. G and I go to a music class on Saturdays and it is fantastic. It is fun for her and I to have something to do together, but I'm realizing as I look around the room every week that these are my people. These are all working parents. I love getting to know them, as well as their kiddos, more every week.
Get thee to your neighborhood pool/park/walking trail/whathaveyou. Introduce yourself to people. Get to know your neighbors. This seems so obvious, and I need to be better about this myself. But what better Village is there than, well, the people who actually LIVE IN YOUR VILLAGE? Foster these friendships and cross your fingers that you will one day be included in their carpool group.
Ask your stay at home mom friends if their playgroup could switch to a Saturday once a month so you could join. Offer to host and provide awesome snacks. People are motivated by awesome snacks.
I'm completely guilty of letting myself wallow in some belief that I am the only working mom on the planet and that I will never have mom friends that are in my same stage. And then I open my eyes and realize that, hello, I could be doing so much more to build these relationships because they are right there in front of my face.
Motherhood is so much richer when we do it alongside one another.
Kelly writes words and thinks thoughts at www.theokmomma.com
Content may contain affiliate links. This means that, at no additional cost to you, we may earn a little somethin' somethin' when you use the link to make a purchase.
Learn more here.
Would you like Bloggy Moms to feature your brand?
Contact us here.