This post may contain affiliate links. Read our disclosure policy
here.
Deals are current as of date and time posted.
We all want the best for our little ones – especially when it comes to their food. This is a top priority of mine, but it can be difficult – and even frustrating at times. I recently found Little Spoon and adore how easy they've made this area of life. On top of how easy their one-stop-shop has made this aspect of parenthood – I am amazed at the variety and quality of their food options for our little ones.
For me, it was a little nerve-wracking at each new feeding stage for my kiddos. I was always worried if I had made the right choices and tried to find the best options for our family. Little Spoon is the fresh, organic, and convenient baby-to-kid food option I had always been seeking out. If you've been searching for fresh and organic meal varieties for the little ones – let's have a chat! I think you'll also adore what I've found.
So, What is Little Spoon?
Little Spoon is the one-stop-shop for meals and healthy snacks that your little ones will love – and that you'll feel good about giving to them. From baby to big-kid, their options cover mealtime to snack time, and more.

When I first hopped onto their shop and began browsing, I was WOWed by the variety of meals and even seasonal food options. They offer a continuously rotating menu with new items added each month. You'll find options that even your pickiest eater will love and look forward to. In fact, don't be shy – try it for yourself!
If you're like me and are concerned over what's in your little one's food, check this out. Little Spoon makes their foods fresh, weekly! Did you know that the baby foods found in stores could be older than your little one? I had to stop and really let that thought swirl around in my mind for a moment. Thankfully, this isn't the case with Little Spoon. They use only high-quality and real ingredients. Nothing artificial! This means that their foods and meals are prepared fresh, weekly. Their recipes are also built for every stage, from starting solids to complex blends.
If you find it a daunting task to get to the grocery store often enough – especially with little ones in town – I hear ya! Little Spoon is brought to you. They deliver fresh baby food, clean and nutrient-dense toddler + kid's meals as well as snacks – right to your door! In the busy world of parenting, being able to place a Little Spoon order at your convenience and have it arrive at your doorstep is an amazing time saver! Another plus with their delivery service – you can pause, cancel or modify at any time. There are no commitments!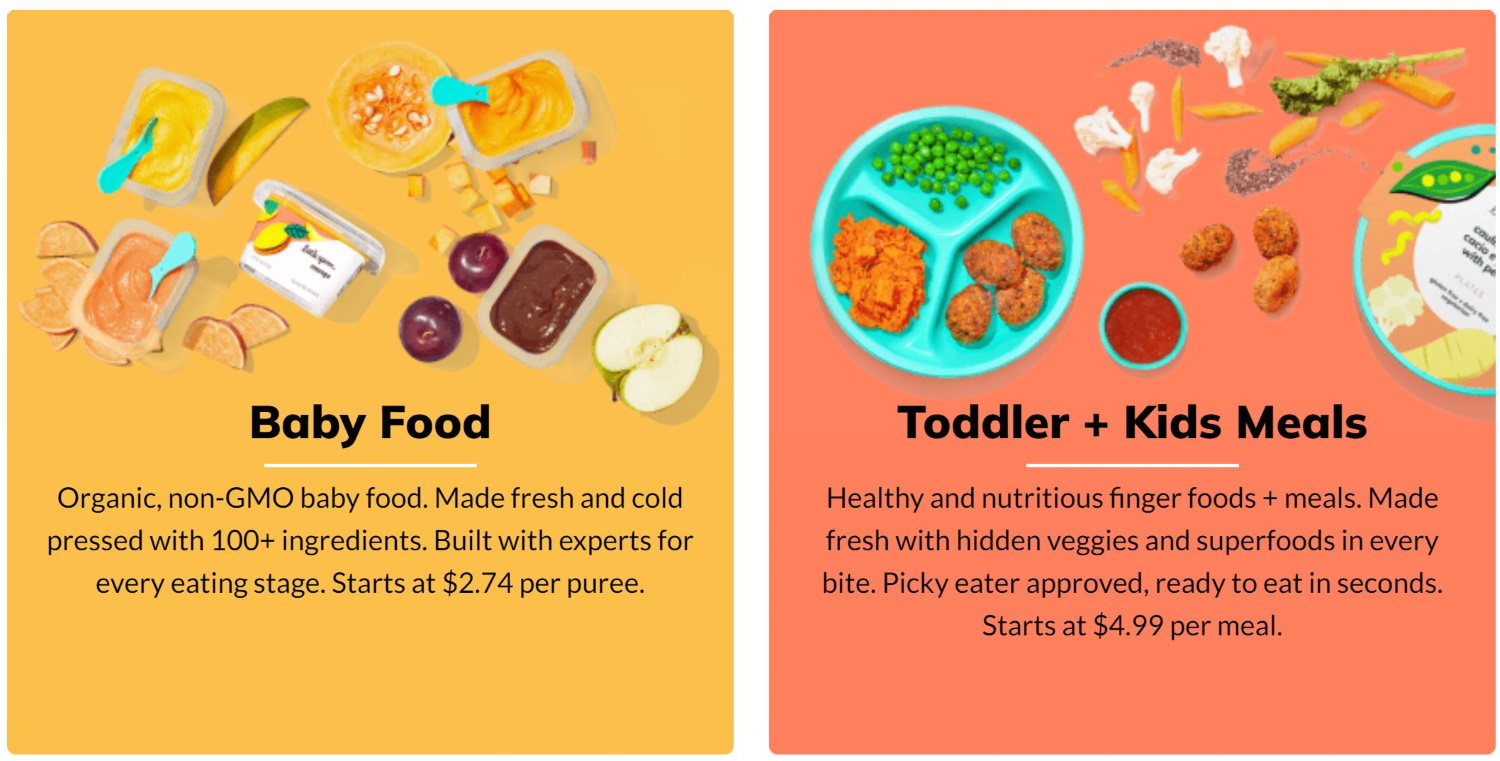 Budget-conscious like me? Before we start getting nervous about pricing for food delivery, jot this down. I found their prices to be very fair. Purees under $3, and their toddler + kid's meals under $5.
What does Little Spoon have for my little one?
GREAT question, my friend. In short, they have food for every stage as your baby weans from milk and begins exploring through the next few years – and then some! So let's jump right in at that first stage.
Baby Blends
As a new mom, starting solids was one of the most stressful feeding transitions. What should I buy? How much should I get? What if she won't eat this vegetable option or that one? Little Spoon helps to cut down the stress with their wide variety of fresh, organic baby food – again – delivered right to you! (Instead of spending so much time walking up and down the baby food aisle like I did!)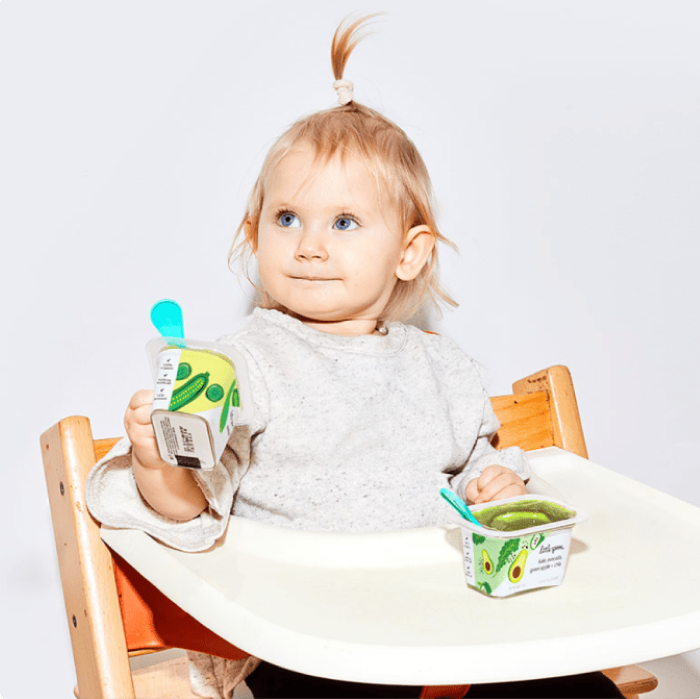 Little Spoon's Baby Blends serve as a great companion to baby-led weaning and their complex blends offer thicker textures and whole pieces of food as your baby ages.
Starting Solids Blends: Single, double and triple ingredient fresh purees to begin your little one's starting solids journey.
Multi Ingredient Blends: Multi-ingredient purees featuring superfoods, seeds, grains, unique ingredients for textured, nutritious and palate-expanding blends.
Complex Blends: Multi-ingredient purees with thicker, chunky textures and complex ingredients. Featuring superfoods, seeds, grains and unique ingredients for your advanced eater.
Isn't this a fun stage – especially when you've found a taste your little one loves?
Smoothies
These are my favorite! I love that our little ones can have this option and that they can be so healthy and good for them.
The Little Spoon Smoothies are a great healthy snack option for on-the-go. They are free of preservatives, are 100% organic with hidden veggies + superfoods! The kiddos will love the flavors and you get the quality ingredients that you want in your kid's food.

Knowing that Little Spoon uses only real, high-quality ingredients, that they are 100% clean and free of artificial sugars and junk makes it so much easier for me to hand this down to eager little hands for a snack.
Plates
Little Spoon Plates are simply amazing. With this option, you can skip the meal-planning, and grocery store all while still getting ready-to-eat, healthy and clean meals for toddlers + big kids.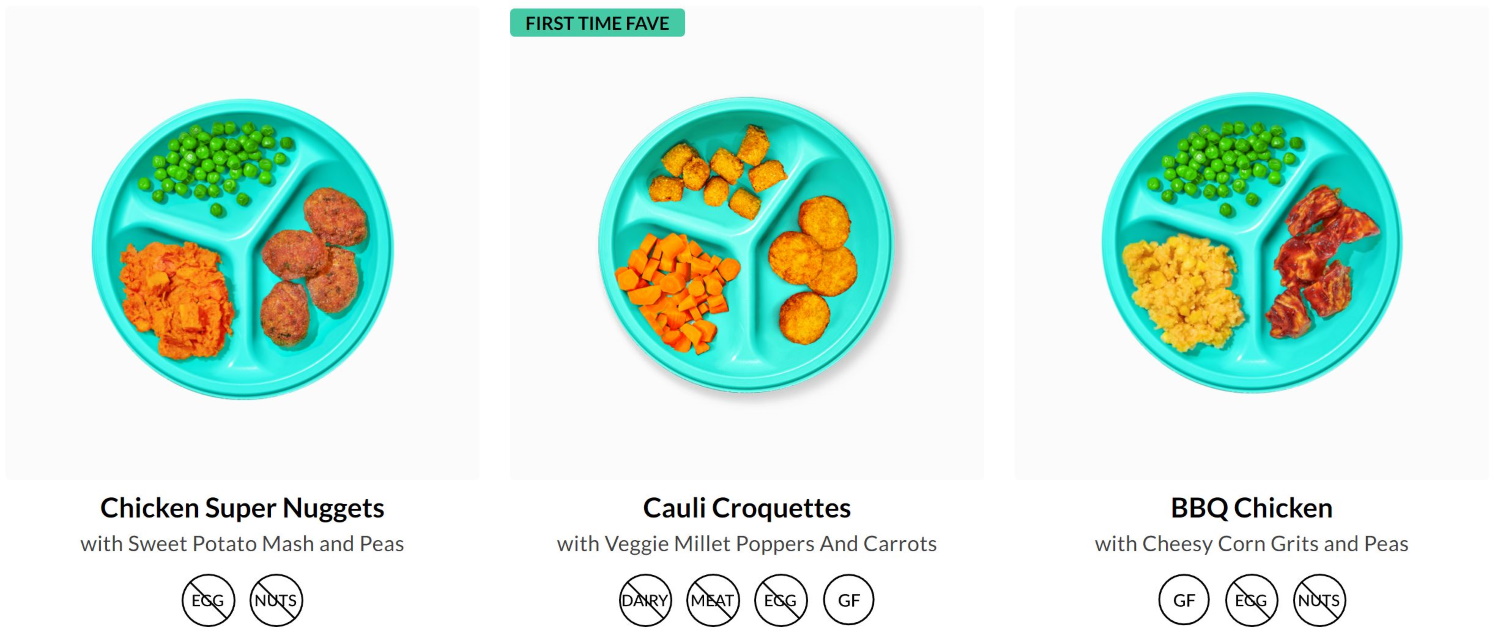 The Plates are yummy finger foods and full meal options for the growing kiddos that, in my opinion, help reduce wasted extras from needing to buy each item in larger quantities.
I love that you can filter and order these meals by dietary needs as well as by different eating stages such as Early, Intermediate, and Advanced.
I would never have been able to create meals for the littles with the kind of variety, freshness, and convenience available with Little Spoon. It's an incredible, time-saving option to lower your workload and worry!
Thinking of checking them out? Here's how to get started!
1. Pick your plan.
Have a baby, toddler, big kid in your house? Or all three? They have a variety of options for everyone. See their plans here.
2. Choose your products.
Checkout and choose from their menu options. Add additional products, select meals and make changes with ease. Remember that the menu is ever-rotating with new items added each month!
3. You're all set.
That's it! They'll prep your Little Spoon order and deliver it straight to your door. Pause, skip, cancel or adjust at any time.
They make it very easy to pause/skip your orders! If you are traveling and need delivery on your trip or need to skip your order, you can do it right in your Little Spoon account – easy peasy!
BONUS! They offer community. Which, I'm sure you know is very important to me and very near and dear to my mama heart. Head over to Is This Normal to become a part of their parenting community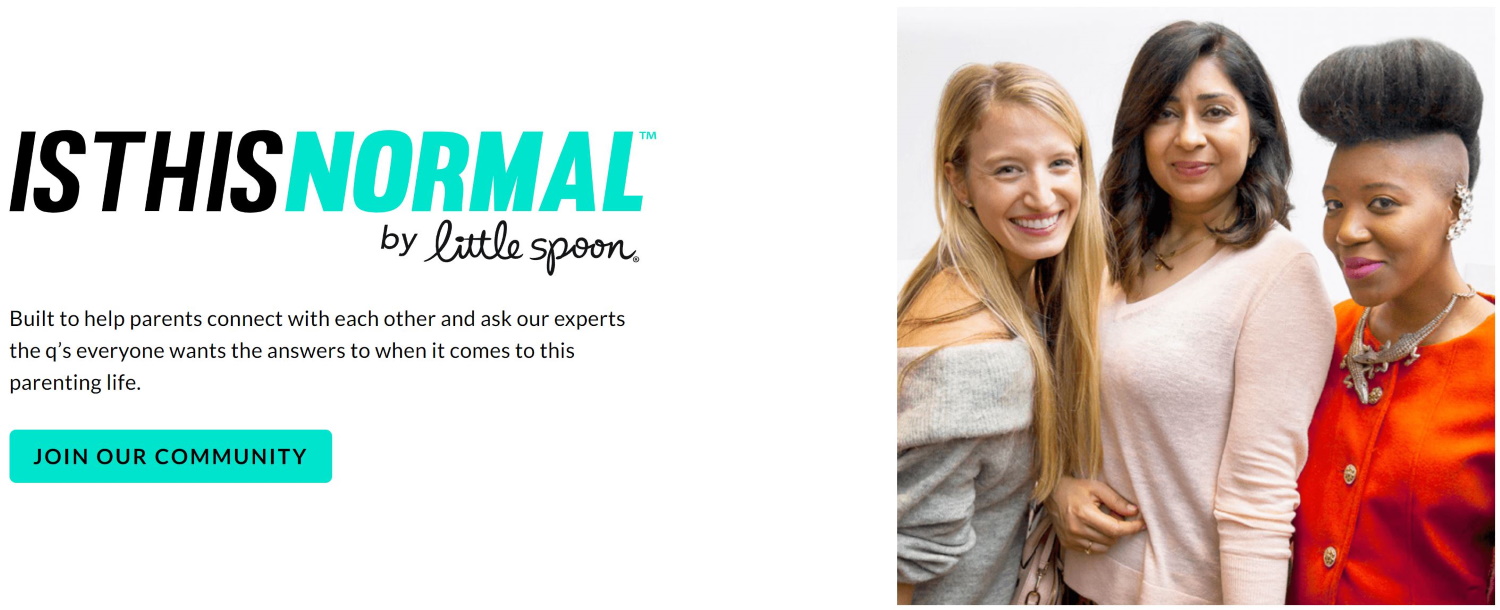 Today's conversation is a sponsored collaboration with Little Spoon. As always, all opinions are our own and we only share products and services with you that we truly believe you may enjoy.
Content may contain affiliate links. This means that, at no additional cost to you, we may earn a little somethin' somethin' when you use the link to make a purchase.
Learn more here.
Would you like Bloggy Moms to feature your brand?
Contact us here.