This post may contain affiliate links. Read our disclosure policy
here.
Deals are current as of date and time posted.
"The caged bird sings with a fearful trill,
of things unknown, but longed for still,
and his tune is heard on the distant hill,
for the caged bird sings of freedom."
― Maya Angelou, I Know Why the Caged Bird Sings
It was a misguided notion that I was seeking to better myself.
At 39 years old, I thought I'd overcome it, but the reality was less than desirable – I was chasing perfection yet again. I was after something that wouldn't be. couldn't be.
It's is losing match.
No matter how hard I race after it, I can't catch perfectionism.
I know I can't be everything to everyone at all times. I know that life doesn't work that way, yet logic doesn't stop me from worrying: Did I get it right? Do they like me?
I questioned: What if I put my writing on Rudey's Room and I don't draw people's interest? What if I choose the wrong word, my tone get mucked up, and I upset a reader?
What if I put myself out there and I'm – gasp – judged?
What if they notice that my comma is in the wrong place?
I want you to like me … please, will you like me? These questions don't keep me up at night – I love, love, love to sleep – but they distract me during the day from my moments of living. Did I get it right?
I hit the publish button anyway. I go for it, pushing through my anxiety – I'm very proactive – but the aftermath is unsettling for me. At times, honestly … it's brutal.
I'll sing, but inside I wonder: What if you thought my voice sucked?
I speak French, but internally I fight: What if I sounded like an American? What if you heard my accent or spoke back to me in English?
Maybe you don't see my worry, but I struggle and want to be 100 percent at all times.
I cover my anxiety with feistiness and an outward illusion of no worries, just shake it off. But perfectionism likes to stay and is always a shadow with me.
It's an asshole of a friend because it holds me back from expressing myself authentically without fear.
See, I am kind, but not the kindest.
I'm stylish, but I am not the most stylish.
I am fun, but not the most fun.
I am smart, but not the smartest.
I am a good mom, but not the best.
The list goes on and on. I'm certain I could add a dozen more, but you get my point.
I know this, yet I'm always striving for 100 percent. All.of.the.time.
No doubt I can't hit the bull's eye every time, yet it leaves me in an unfulfilled state of worry: What if you figured out that I didn't have it together? What if you noticed I forgot my blanket for the Kindergarten picnic?
I like me, but I worry: What if you box me in and say I am one thing? What if you label me?
I am good enough and by that I don't mean I am settling or lazy or any of that. Just human. Just happy.
Not being the most, though, and fearing that you wouldn't choose me for your kickball team, stifles me.
Since youth.
My mom tells the story of one of my first episodes. I was in first grade.
She bought three oversized, round wooden boxes to house our toys. She sat my two siblings and I at the kitchen table with paints and markers and gave us creative license to have at it.
I reached for a thick brush, dipped it in the green, and stopped.
Frozen.
Tears formed and poured down my cheeks. My mom encouraged us to express ourselves, so imagine her confusion with my sudden halt.
When pressed about my averse reaction, I answered, "It won't be perfect."
Paralyzed by perfection, I halted because my artwork wouldn't be just so.
That story stinks. She was dumbfounded and, as a mom, I get that.
What would I tell my girls? Would I want them to caged in a losing quest for an unattainable grail?
Hell to the no.
One thing I know now is that I am me and I like being me. Not because I am better than you, but because there's only one of me and you know the cliché, I'm okay/you're okay. It's good to like yourself, n'est-ce-pas?
It's painful to have an inner critic always barking at you.
It's a process, but my perfectionism started to recede in my 30's. My father-in-law's gentle reminder on my 34th birthday was huge: "Don't forsake the good in search of the perfect."
Since then, his words have run like ticker tape through my brain: Don't forsake the good. The perfect is an illusion.
It took me five years to catch up, but at the ripe age of 39, I have stopped the chase.
I'm less of a perfectionist. Still recovering, but less.
I feel the happiest I have ever felt. Maybe you don't see it, but I do.
I hope I am not rambling, but even if I am, I needed to get this off my chest.
I'm not running from my inner voice anymore. Instead, I'm grabbing that insecure voice by the hand to remind her what I have and to fear not.
Now I am loving. I am spending more time with the parts that work and less on what I want to improve.
Listen, I like to grow, but something on the path has changed.
A therapist once told me that my key is learning to sit with my anxiety. She revealed that it will always be there, so instead of shunning it, it's best to sit it down and get comfortable with the discomfort.
It finally makes sense to me.
Since my teenage years, I've laughed off my quirks, Ha, I'm so Rudey. But then I'd walk away and internally beat myself up. Sometimes for days.
It's rare that I do that now because for the most part, I am good with my choices. I have a growth mindset and a desire to be not only a teacher but a lifelong learner.
I know that life is a process and learning continues. There will be obstacles – peaks, plateaus, and valleys. I surrender to that and am embracing the uncertainties.
I will win some and lose some, but perfectionism is no way to live.
Perfectionism is crippling. It will never make you happy.
As Thich Nhat Hanh said: "The amount of happiness that you have depends on the amount of freedom you have in your heart."
Ciao.
Rudey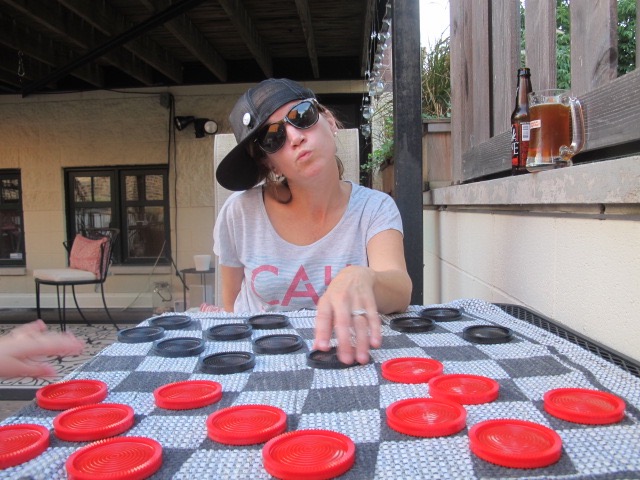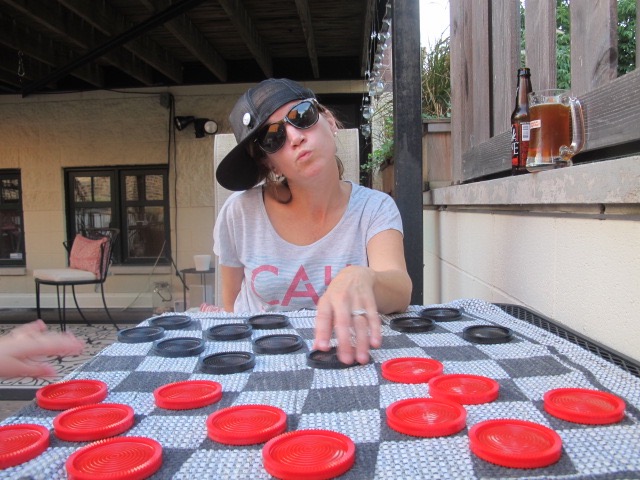 Content may contain affiliate links. This means that, at no additional cost to you, we may earn a little somethin' somethin' when you use the link to make a purchase.
Learn more here.
Would you like Bloggy Moms to feature your brand?
Contact us here.