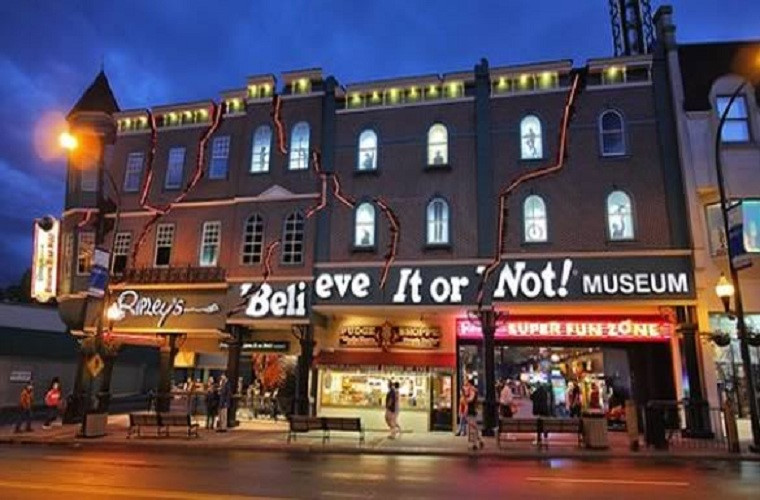 Content may contain affiliate or sponsored content. Read disclosure
here
.
There are so many attractions and natural beauty surroundings located around the Gatlinburg area – that it is difficult to decide what you will spend your time doing each time you visit.
Ripley's offers an assortment of attractions in Gatlinburg and we were only able to visit a few last time we vacationed in the area.
I have always enjoyed the Ripley's Believe It Or Not attractions located throughout the United States. If my memory serves me well – I believe I visited the Gatlinburg location on a family vacation when I was younger. Who knows, maybe it was on a different vacation. Either way, I love seeing the replicas of some of the world's oddest record holders.
Visit the strangest place in Gatlinburg! Ripley's Believe It or Not! has been proudly freaking out families for over 90 years.
Come and see the museum that inspired the hit TV series. Once you've seen the beauty of the Smoky Mountains, you won't want to miss the most astonishing exhibits in the world. There's always something undiscovered at this Ripley's attraction! Experience and learn new and unusual things! Three stories of over 500 Outstanding and Incredible Artifacts from around the World surround and Amaze you every step of the way! See an eight-legged buffalo, two-head calf, shrunken human head, and MUCH, MUCH MORE! All guaranteed real and mind-boggling. Join us for your challenge to simply… Believe It or Not!
Find ticket information and operating hours for Ripley's Believe It Or Not in Gatlinburg.
Photo Credit: www.ripleys.com/gatlinburg