This post may contain affiliate links. Read our disclosure policy
here.
Deals are current as of date and time posted.
What's the first thing you look for when planning a beach getaway and search for the perfect beach-front resort? A bunk bed, right! You'd be surprised at the number of kids who want just that.
The things that I look forward to the most are moments I get to spend with my kids – away from home. Traveling with the family are special events for me – and I know I won't always get to do this with them.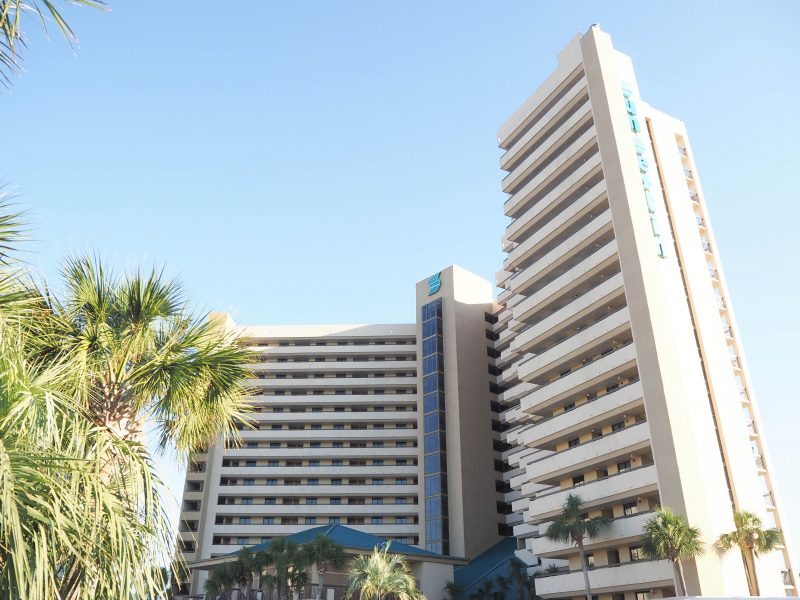 So, when planning a beach vacation for my family – I seek out hotels, resorts, and condos where they can enjoy themselves. Location is a big factor in planning. We want to be close to places and attractions that we want to visit. And we love us some beach. No better place to vacation than a place where I can, for the most part, relax. Am I right?
On our recent trip to Destin, Florida – we spent part of the time at SunDestin Beach Resort by ResortQuest by Wyndham Vacation Rentals. It has such a great location! After first and foremost being located on the beach – it is close to so many restaurants and attractions. In fact, as I checked in – someone was right there to introduce me to the area and handed me a detailed list of places I may want to try while in the area. We've been to Destin twice before – but wasn't aware of so many neat places to explore.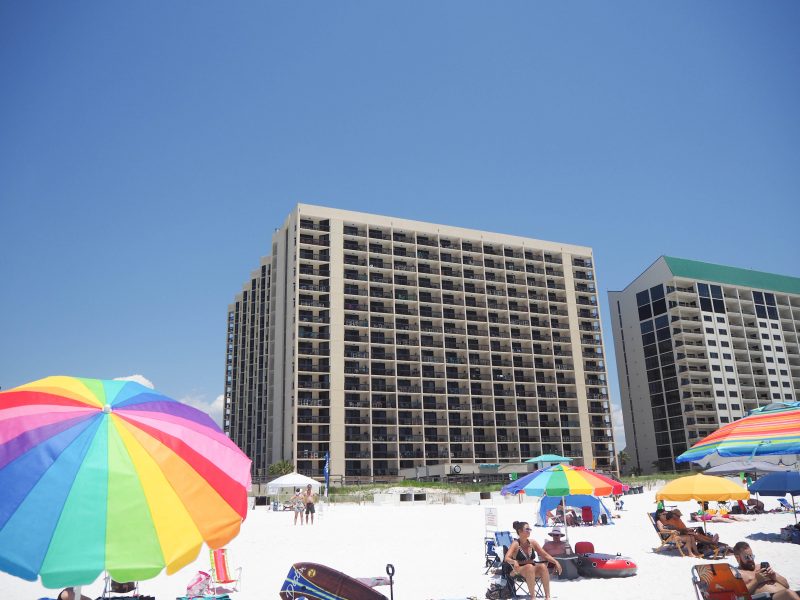 We loved the easy access to the beach and as I said previously – the location was excellent and close to almost everything. With a private beach on Florida's Emerald Coast and spacious condos, SunDestin was a great find for our trip. Check it out!
Kitchen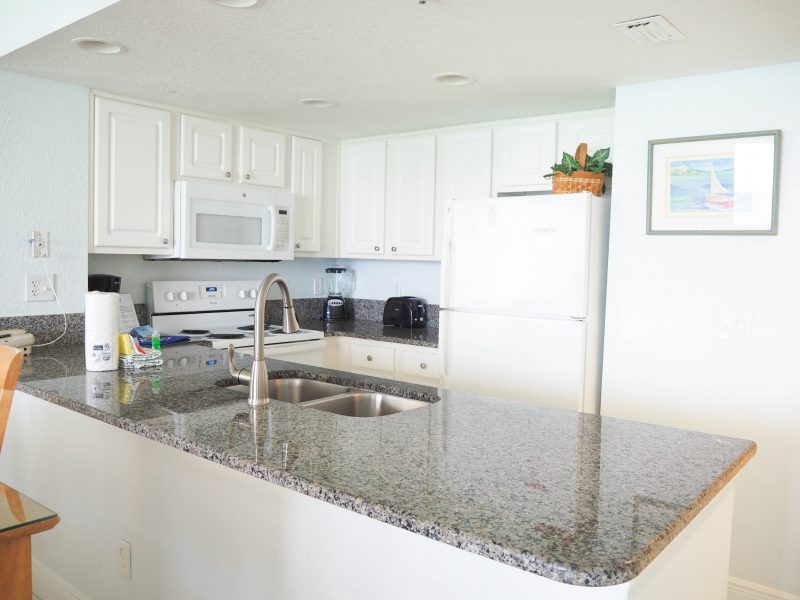 You hear it from me often – I love to prepare food and cook. I especially love getting to do this on vacations. Yes, I really do – even though I very much love finding new places to dine and local fare to try while traveling.
Look at all the space I have here to prepare and store food. It's one thing to have the necessary equipment to make meals – it's quite another to have adequate space to prepare it and store all the ingredients. This kitchen gave me plenty of space for both! And I had a gorgeous beach view while doing it. I'm not sure that you can beat that.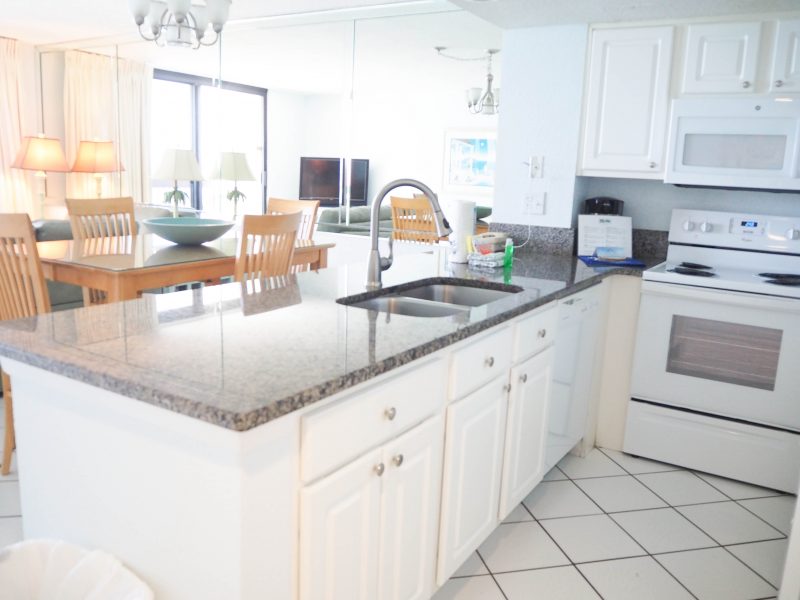 Sleep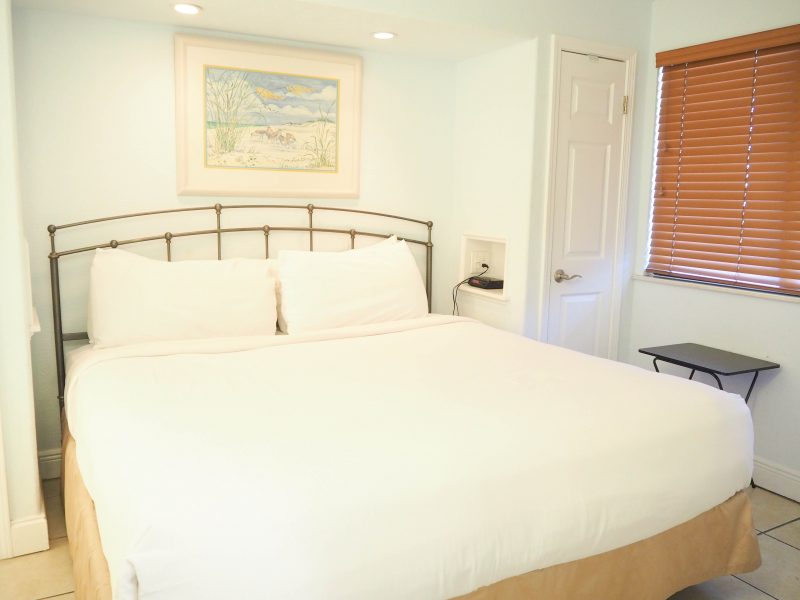 This condo came with one bedroom, a set of bunk beds located in the hall, a full bathroom and a guest bathroom. I can't even begin to tell you how excited my children were about bunk beds. I would have loved them as well – especially their cozy locations and cute setup.
And, they are cute – aren't they!
I liked having a private room – separate from the kid's lodging yet still very close to them. The bedroom was the perfect size for my husband and myself. It also allowed me a little bit of alone time while I was getting ready for the day, beach trip, or to check out the local sites. It can be a little difficult to get that personal time when traveling with the entire family, am I right?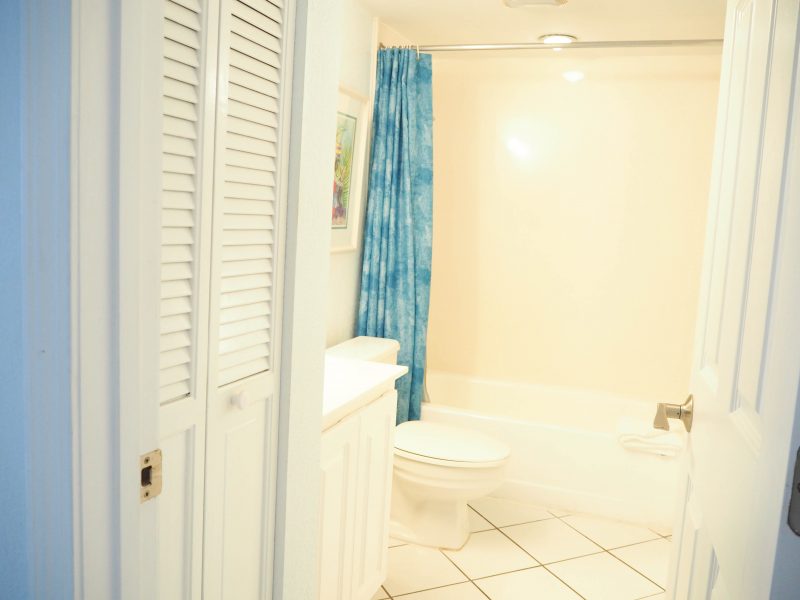 Gulf View
The beach view from the balcony was simply breathtaking and very relaxing. And in the same breath, it was invigorating! Does the earth's natural beauty do that to anyone else – relax yet inspire you?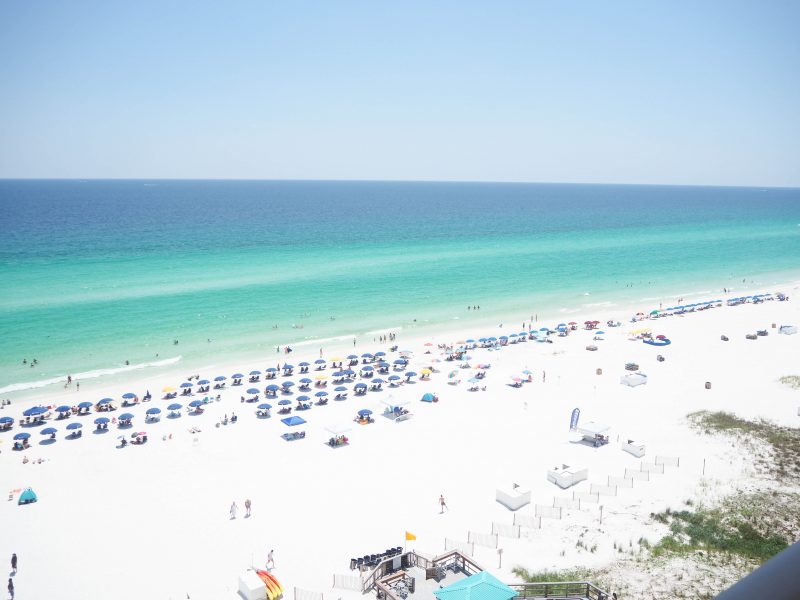 It became my morning ritual to wake up, brew a cup of coffee – and watch the sun rise over that beautiful Emerald Coast. We also spent most of the evenings watching the sun set from the balcony. That's one of our favorite traditions when we vacation along the beach. How can you not enjoy viewing such a site?
We were also able to see a wedding from the balcony! I LOVE when that happens! So, thinking of an extended family vacation AND beach wedding – SunDestin has services to help you plan that and make it happen.
If we didn't pack and take our lunch down to the beach – we enjoyed it from the balcony. Because it's just hard to say goodbye to the gulf even when you need to go inside to eat! Slipping back onto the balcony and enjoying a chicken-wrap while we rested and prepared for more fun on the beach holds many great memories.
I had been so tempted to spend at least one night on the couch – so that perhaps I could have a better chance of hearing the waves as I drifted to sleep. But, I typically did not do that. But just enjoyed the view from the couch when I needed to sit with my laptop and get a bit of work done. Hey, I'll take that view any day! (I'm writing this while sitting in front of an empty, white wall – nowhere near the gulf.)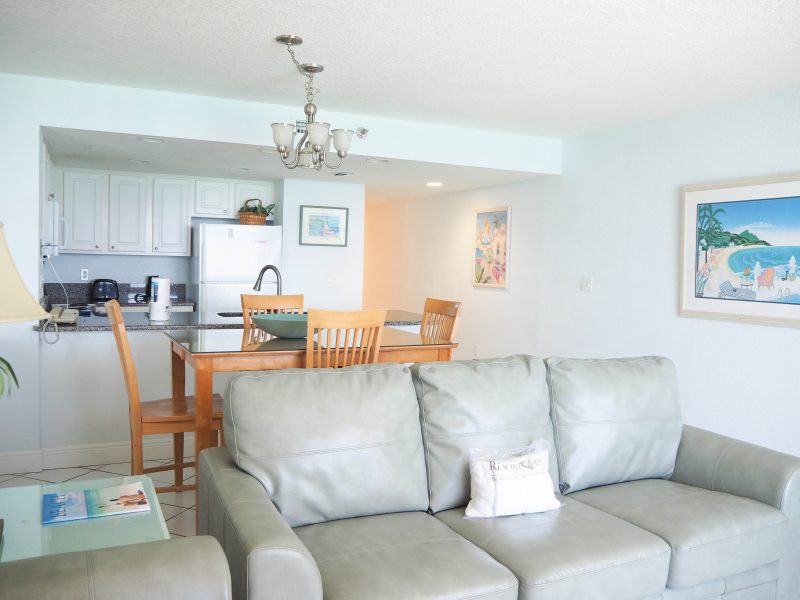 If you've never been to Destin, you must go! It is quite a treasure along Florida's Emerald Coast – offering everything that all types of travelers can enjoy. It boasts award-winning beaches, as well as one of the top U.S. tennis resorts. It also has the reputation as the "World's Luckiest Fishing Village." I haven't yet done any fishing while we've been there, but I'll need to plan to go back and give it a try!
We loved both places we stayed on this trip. Both were by ResortQuest by Wyndham Vacation Rentals which offers the largest selection of Destin Florida vacation rentals. You'll have to check them our here. They have everything from condos to private homes, and resorts.
Get your KeyToTheBeach! After you reserve your stay, be sure to download the Hospitality app to get discounts to places around Destin. Show the Hospitality app to establishments listed here to receive exclusive discounts and offers.
Content may contain affiliate links. This means that, at no additional cost to you, we may earn a little somethin' somethin' when you use the link to make a purchase.
Learn more here.
Would you like Bloggy Moms to feature your brand?
Contact us here.