This post may contain affiliate links. Read our disclosure policy
here.
Deals are current as of date and time posted.
This article is a sponsored conversation brought to you by Current. All opinions are my own.
Money is kind of a big deal. It isn't the main focus in our family or lives. But it is an important part of life. It allows us to get items that we need, provides us with the opportunity to obtain housing, purchase vehicles, go to places we enjoy, and own items that fit our everyday life. In our home, we direct our children in responsible money-management. We teach a wise and respectful approach to what money can do in our lives, the good and the bad.  We believe that it's important to practice teaching teens about money on a daily basis.
As our children have received or earned money, we ask them to organize it into categories: savings, giving, and spending. The spending part has been the most challenging. It's easy to put money into a savings account or to give it toward a worthy cause when you have already deemed a set amount or percentage prior to receiving it. The deciding how-to-spend remaining amounts have prompted a lot of conversation and instruction. We've discussed impulse-spending, wasteful-spending, and thrifty-spending. This has led us to be extremely open with our kids when it comes to where we are willing to use the family's spendable income. We discuss everything from necessary food and personal items to the luxury items that we can do without but enjoy.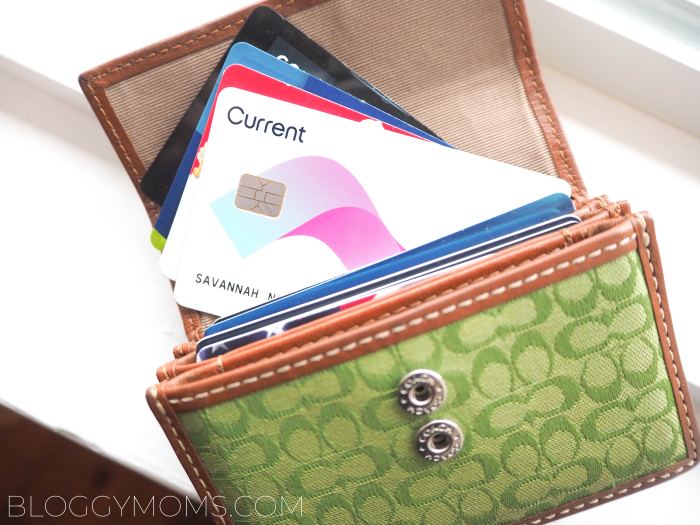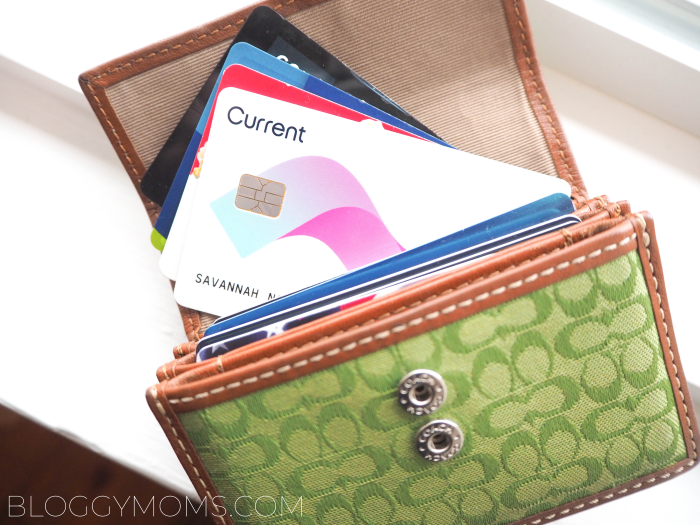 Savannah is headed into her teen years – and with that comes a lot of financial decisions. She has begun wanting to spend more time with friends and going places where I won't be. This has meant, entrusting her with the spending decisions while she is out and about. It isn't always easy to keep up with cash-spending, and we needed a better way of tracking and helping to guide the spending while she's learning to become an adult.
We've introduced Current into her money-management training. Current is a debit card and app system for teens and parents that allow us to teach responsible spending and help to navigate her money-management – conveniently from our smartphones. Watch the video below for a quick explanation of how it works.
With Current, we can easily load her weekly allowance, help her to categorize the money appropriately, and then track to ensure she is spending her money in a financially, responsible manner. This not only helps us to guide and oversee that spending and money-management are being done as it should, but it gives Savannah an even bigger sense of responsibility and independence. It's easy for her to see how she is spending and she is accountable to herself each time she opens the app to view her account.
Related: 20 ways Current works for families, explained by Moms on Facebook
We were concerned that once Savannah was able to have a card of some sort to use for making purchases, it may be a little too easy to over-spend since she wouldn't be handing over cash and see it dwindle in her physical wallet. I think the Current debit card is great training for credit use later in life. This will hopefully train to her to remain in control of her finances and to consistently review spending before and after it occurs.
Some of the features include
Tracking spending, saving, and giving
Ability to pause the card at anytime
Setting up and managing chores
Automating savings by rounding up the change
Ability to donate to their favorite cause
Requesting money for one-off expenses
Automating allowances
Limiting spending and blocking categories
Content may contain affiliate links. This means that, at no additional cost to you, we may earn a little somethin' somethin' when you use the link to make a purchase.
Learn more here.
Would you like Bloggy Moms to feature your brand?
Contact us here.