This post may contain affiliate links. Read our disclosure policy
here.
Deals are current as of date and time posted.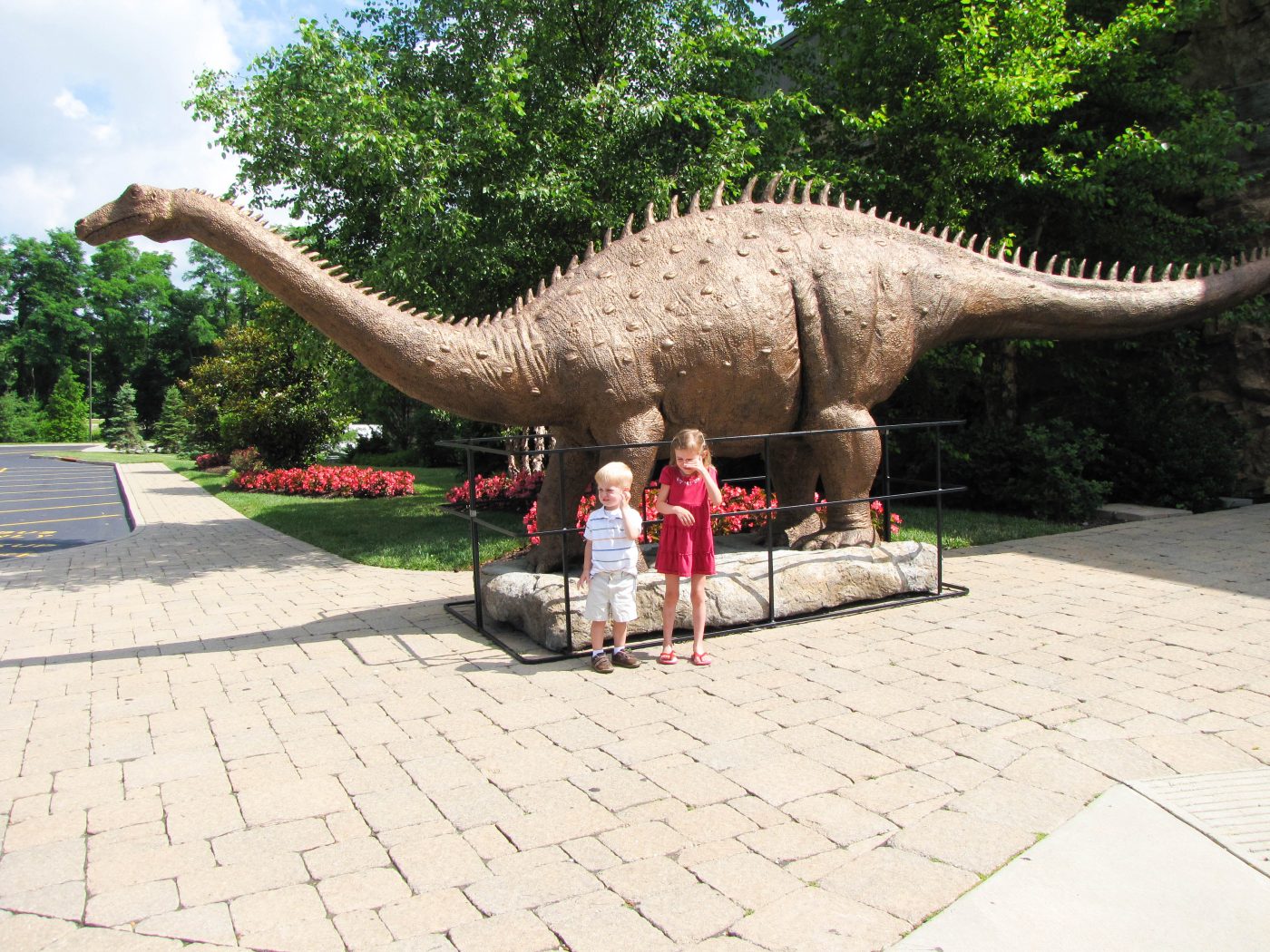 A few weeks ago we had the opportunity to visit the
Creation Museum
located in Petersburg, Kentucky (which is close to Cincinnati, Ohio). As we drove in, the kids were surprised to see statues of dinosaurs towering above them – and then once inside to have a chance to find fossils in one of the first exhibits. I guess it was far beyond what they had imagined when we first told them where we were adventuring to that day. It was actually far beyond what I had imagined as well. I've typically been underwhelmed by any sort of exhibit or information attempting to broach this subject.
In fact, that may be true for a lot of people on their first visit to the Creation Museum. Dinosaurs? Fossils? How does this line up with the Bible? Keep in mind that this is a family-friendly as well as a faith-based attraction. Visitors to the museum will find that the museums shows how historically, the Bible and its claim of Creation stands up to scientific scrutiny. Being a Christian myself, I found it beyond fascinating.
The Creation Museum features beautiful botanical gardens featuring zip lines, a petting zoo, camel rides, a geology mining site, and more.
The museum walks you through Biblical history, beginning Genesis 1:1 and continues through world events such as Noah's flood and into modern day. The kids had a great time with the interactive learning objects throughout the walk-through-time and seeing life-size representations of those they've only been able to imagine through Sunday School lessons or scripture readings.
You'll walk through detailed information outlining the days of Creation, the fall of man, sin's destruction, Noah's flood, and beyond.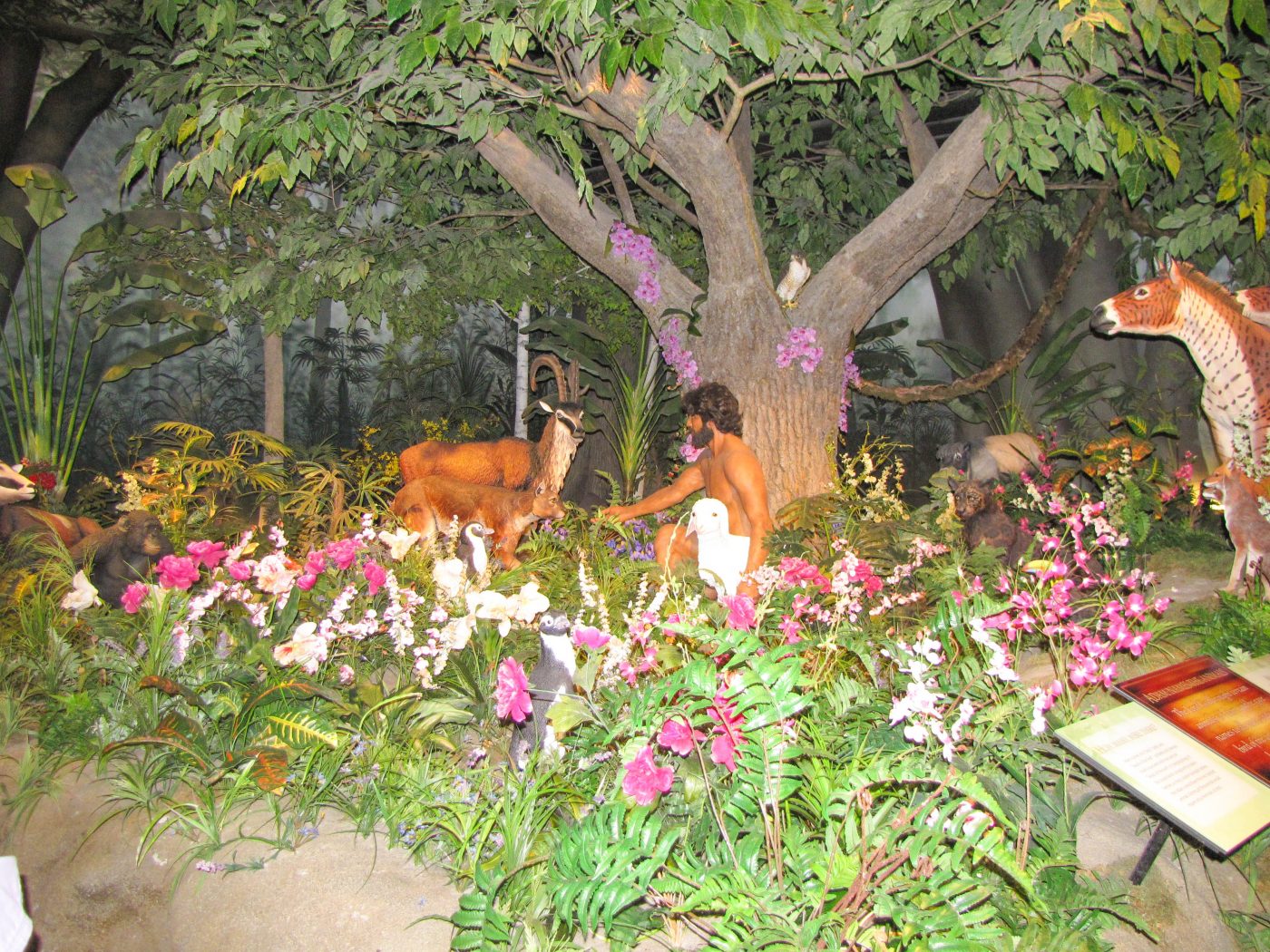 Plan to visit during the warmer months? You'll want to also visit their petting zoo and if you're feeling particularly adventurous, the zip lines! We hope to go back and do the zip lines once the children are a bit older and are able to also enjoy that part of the attraction.
If you are interested in learning more on the Bible's narrative of our universe and its beginnings – this is the place for you.
Tip: Arrive early in the day as you'll want to take your time walking through the museum, covering all information and exhibits provided. You may also want to take in the shows that are playing that day. We loved the planetarium and wish we had the time to see everything showing that day. You may want to pack snacks for little ones or even a lunch if you don't plan to eat at the restaurant inside the museum. However, the food is delicious!
Content may contain affiliate links. This means that, at no additional cost to you, we may earn a little somethin' somethin' when you use the link to make a purchase.
Learn more here.
Would you like Bloggy Moms to feature your brand?
Contact us here.