This post may contain affiliate links. Read our disclosure policy
here.
Deals are current as of date and time posted.
People's mental health has an impact on how they think, feel, and act. Taking care of our mental health is equally as essential as taking care of our physical health. Mental health is an important aspect of our children's lives that we, as parents, should help children grow in. Every aspect of our health, namely emotional, social, physiological, and spiritual health, is linked to our mental health.
Each of them has a significant influence on the other. When one is out of balance, our children's mental health might suffer. As a result, we must endeavor to ensure that each of these aspects of our children's life is in harmony. This article discusses the role family plays in determining each other's mental health growth and sustenance.
Source: https://unsplash.com/
The Fight For Our Kids Minds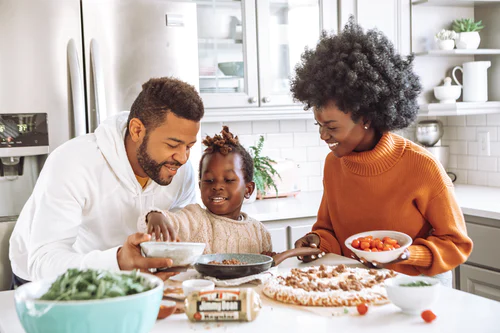 Source:
https://unsplash.com/
We are in a spiritual fight for the minds of our children. Looking around at our culture today, it's simple to see that we're in the midst of a battle for our brains. There is dubious stuff in literature, movies, and music at every turn. Morals and ethics are all over the place. Practices that were formerly condemned by society's moral norms are becoming the norm. But why is such a fight being waged on our children's minds?
The struggle for our children's minds is analogous to the war against viruses. Researchers have discovered that attacking germs directly strengthens them. However, only by supporting the body's immunological reaction to the infections can the germs be destroyed. To combat pathogens, it is important to train the body how to fight them. Create a life where you and your children may find calm amid upheaval. At its heart, mental wellness begins here.
Why Family is Important for Mental Health Recovery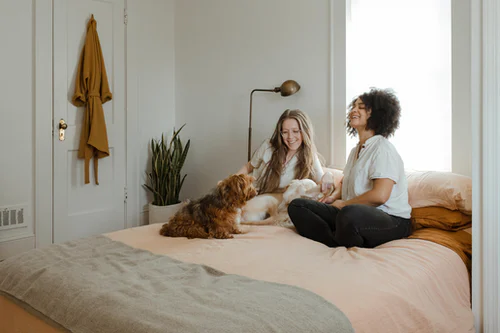 Source: https://unsplash.com/
Good mental health and familial support may go hand in hand for many people. One study even discovered that the majority of their patients with significant mental disorders indicated that their families constituted their main source of strength.
When difficulties with your family develop, or your connections with your loved ones are rough, it may exacerbate your mental health problems. When your family helps you, your mental health may improve dramatically. Let's go through a few things families can do to keep home a mental haven for all members.
1.    Family Education
Many family members struggle to grasp what their significant ones are going through as a result of a mental health illness or addiction, which can lead to a divide. Both partners must be on the same page to help the individual suffering from mental health issues recover. One method is for the group to participate in mental health and addiction family counseling. The family will gain a better understanding of their loved ones and learn the most effective ways to assist them.
2.    Rebuilding the Relationships
Therapy, in conjunction with family education on mental health, can aid in the healing of strained relationships that may be connected to a person's mental health problem. The loved one is more likely to succeed in mental health rehabilitation if ties are strengthened and family support is provided. They can concentrate more on their mental health and less on familial issues that may be contributing to or exacerbating their condition.
3.    Affirmations
Obtaining parental or familial acceptance is essential to many people, whether they'd like to acknowledge it or not. When a person has recently left inpatient mental health treatment, they may feel vulnerable. In mental health recovery, family support may give comfort and the encouragement required to keep the individual on course.
4.    Looking Out For Each Other
Early recovery may need some monitoring, especially if the person completed co-occurring disorder treatment for a drug addiction problem. While their family should respect their privacy, having others check in regularly might assist keep the loved one on track and even avoid a relapse. If the individual begins to suffer from their mental illness again, the family will be able to recognize early warning signals and get them assistance sooner.
Here's an idea, work on installing that floating fish farming cage with your partner or child during camping. This not only keeps them busy but also works as a way to bond and monitor how they feel.
How to Know if A Family Member is Experiencing a Mental Health Challenge
Every person is unique. If you suspect someone has a problem, observe if there are any differences in the way they thought, feel, or act. Physical changes can occur as a result of mental health issues.
Some of the ways you can recognize this is by looking for the following signs;
Saying bad things about oneself or blaming themselves for problems over which they have no control.
Having difficulty concentrating.
Changes in academic performance.
Reactions or sentiments that appear to be larger than the circumstance
Being very unpleasant, concerned, guilty, afraid, irritated, sad, or furious.
Feelings of helplessness, hopelessness, loneliness, or rejection
Desiring to be alone regularly.
It's easy to cry.
Loss of interest in or withdrawal from sports, games, or other activities that they typically enjoy.
Quieter and less lively than normal.
Having difficulty relaxing or sleeping.
Having difficulty getting along with friends.
Sleeping or eating issues
Excessive energy or anxious behaviors like nail-biting, hair twisting, or thumb sucking.
The Bottom Line
Unfortunately, far too many children and teenagers do not receive timely assistance. Mental health issues can make it difficult for children and adolescents to thrive in school, make friends, or become independent of their parents. The same is true for parents and spouses. The good news is that mental health issues can be treated.
There are several methods to assist family members who are experiencing emotional or mental health issues. The aforementioned details cover a comprehensive guide of helping each other resolve mental health problems within the family setting. All the best, and keep lending a hand.
Featured Image Source: https://unsplash.com/
Content may contain affiliate links. This means that, at no additional cost to you, we may earn a little somethin' somethin' when you use the link to make a purchase.
Learn more here.
Would you like Bloggy Moms to feature your brand?
Contact us here.