This post may contain affiliate links. Read our disclosure policy
here.
Deals are current as of date and time posted.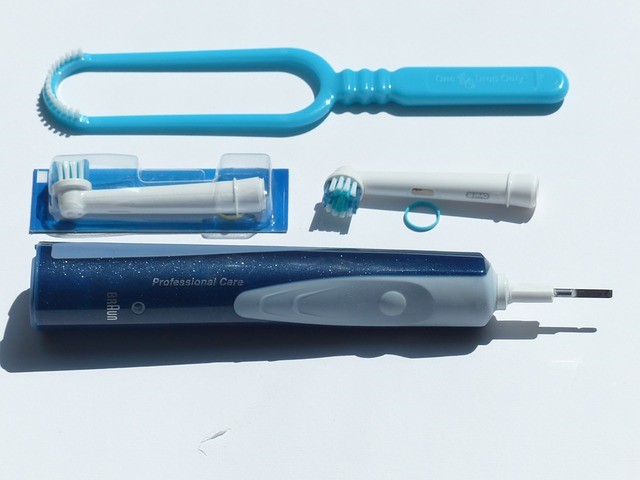 Brush your teeth, wash your hair, keep your face clean.
We've heard this advice time and time again for as long as we can remember; however, the fact remains that many adults are neglecting even the most basic personal hygiene habits.
But no big deal, right?
Wrong. Neglecting personal hygiene can have a negative impact on both our health and appearance if we're not careful. Germs, bacteria and potential infections are constantly lingering; likewise, low-quality products and "easy" grooming habits may by hurting you in the long-run.
While spending less time taking care of yourself may seem like a byproduct of today's hustle-and-bustle lifestyle, saving a few seconds here and there isn't worth sacrificing your well-being. On the flip side, there are plenty of ways we can trim time from our hygiene routines and get cleaner quite quickly.
Perhaps it's high time that you rethink your grooming habits: consider first the following hygiene habits that you simply can't afford to ignore anymore.
Take Care of Your Teeth
Your mouth is home is a kingdom of bacteria, yet oral hygiene is widely neglected by many adults. The dangers of neglecting your teeth are well documented, from gum disease and bad breath and beyond. Instead of rushing to brush your teeth as quickly as you can, keep the "two minute rule" in mind and only put high-quality products in your mouth.
Think about it: those discount brushes from the drugstore typically have low-quality bristles and have to be replaced time and time again.
The public's transition toward efficient electric toothbrushes is only natural, as most brands have adjustable settings for cleaning and comfort. According to the experts at Moo.Review, the optimal electric toothbrush typically costs less than $100 and are perfect for those who typically have trouble brushing for the recommended two minutes.
Treat Your Pores Properly
Some adults post-puberty may feel that they should be free from washing their face on a regular basis, but they're sadly mistaken. Another common grooming misconception is that only women have to worry about regular face-washing because of make-up; however, everyone is prone to breakouts, potential infections and acne scarring if they don't take care of their pores.
If you're prone to breakouts, consider the following as starting points to fixing up your facial routine, including:
Use an electric cleanser to deep clean your pores versus a five-second wash
Rely on natural treatments such as coconut oil if you're paranoid about irritants in your products
Make sure to take your time: actually scrub your cleanser into the skin in swirls and pat dry when you're done (in other words, don't wash aggressively)
Thankfully, treating your face for daily debris and dirty particles doesn't have to break the bank or be a drawn-out process. Simply work efficiently and pay attention to your body: everyone responds differently to different treatments and it may take some experimenting to iron out the wrinkles of your skin routine.
Stop Using Spray Deodorants
This final tip is a cautionary tale, especially since everyone is hopefully wearing deodorant on a regular basis. Spray deodorants have built up a bad reputation over the past couple of decades, and rightfully so.
Such products are noted to contain harmful chemicals such as parabens and aluminum compounds; likewise spray deodorants have been linked to diseases such as asthma, eczema and even cancer.
The solution? Rely on roll-on options: although again, it may take some time to find the proper product, the health risks associated with spray deodorants simply aren't worth it.
Everyone wants to take care of themselves, but perhaps hasn't found the proper products or techniques to actually allow themselves to do so. By noting the shortcomings in your hygiene routine and fixing them accordingly, you can live a happier, healthier life and feel great along the way.
Content may contain affiliate links. This means that, at no additional cost to you, we may earn a little somethin' somethin' when you use the link to make a purchase.
Learn more here.
Would you like Bloggy Moms to feature your brand?
Contact us here.