This post may contain affiliate links. Read our disclosure policy
here.
Deals are current as of date and time posted.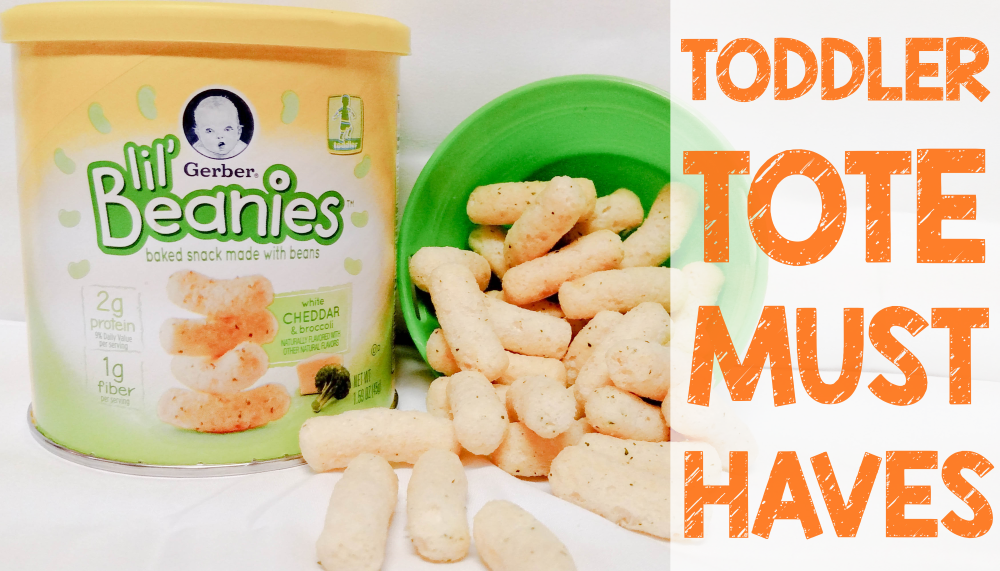 Even though I've anxiously awaited the toddler years, I'm finding that they are just as bittersweet as I had been told. I've eagerly awaited the moment when he could do more on his own. He's learning to put toys away, wash his hands, and so much more. I didn't expect to miss some things, such as spooning food and cereal into his tiny little mouth.
But on the other hand, there are other things I'm glad to be leaving behind.
We've recently switched from a 'diaper bag' to a sized-down toddler tote/bag. For this, I am glad. Maybe we just packed too much into that diaper bag – you know, for the "just in case" moments. There are several different bags we choose from, depending on where we are going and what we'll be doing.
Sippy Cup
Though you think you're free from needing to pack a bottle. You're really not. Welcome to the sippy cup stage! Depending on which style you choose – it may take up more room in your toddler bag than a bottle. Though we like when they have sorts of fun grips and shapes, we save the plain and smaller cup for the toddler bag.
Snacks
Planning ahead and slipping a snack into our toddler bag has helped us through many an unplanned long day. When grocery shopping and running errands has taken longer than expected, it's nice to be able to pull out a few of his new favorite snack: Gerber Lil' Beanies(TM).
Gerber® Lil' Beanies™ snack is made with Navy Beans. Navy beans have a mild flavor and provide protein making them a wholesome choice for our recipe.
We recently found these at Kroger and they have become our go-to snack. Going to Kroger, selecting one of the child-sized shopping buggies and placing his Lil' Beanies in the basket makes his day. He loves the White Cheddar & Broccoli while I love the price and that it is non-GMO and has no artificial flavors, colors or preservatives.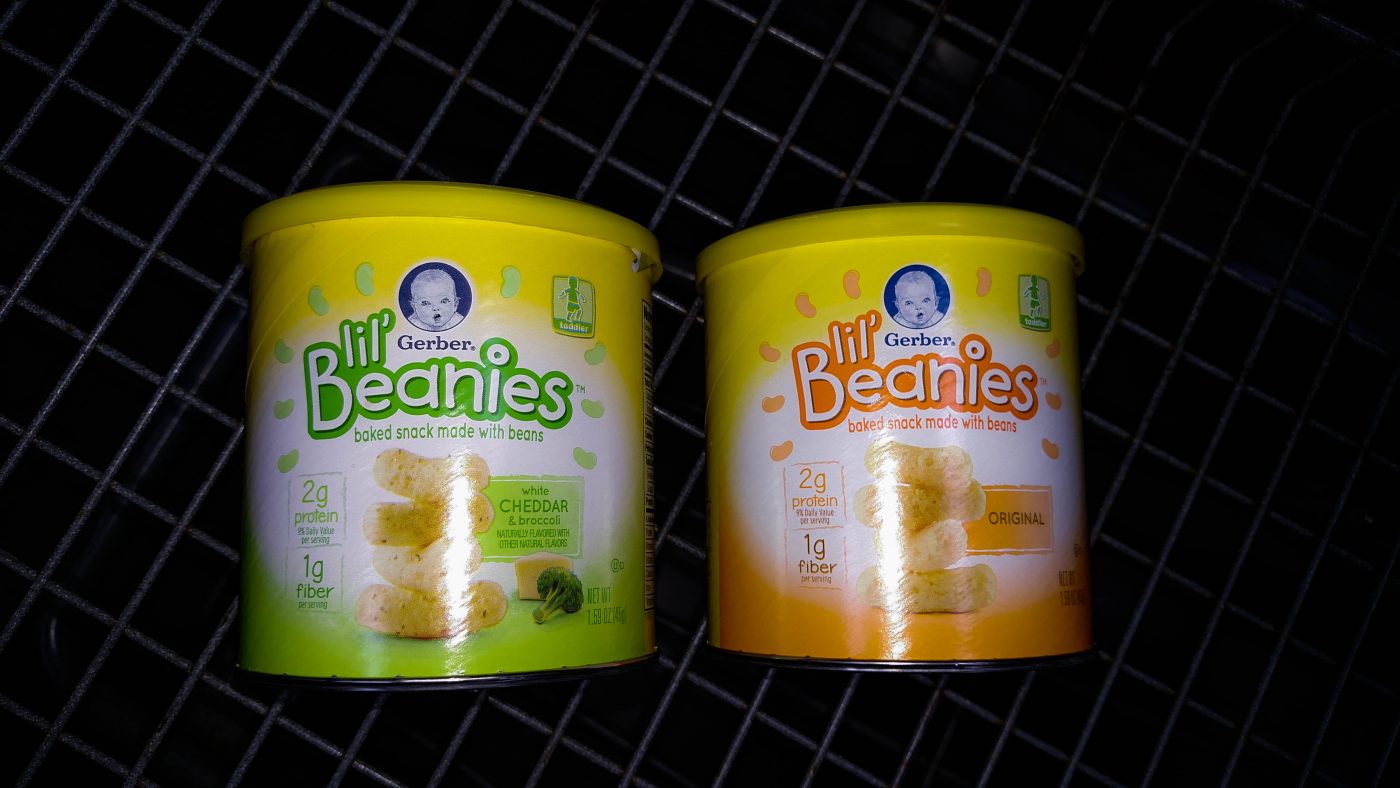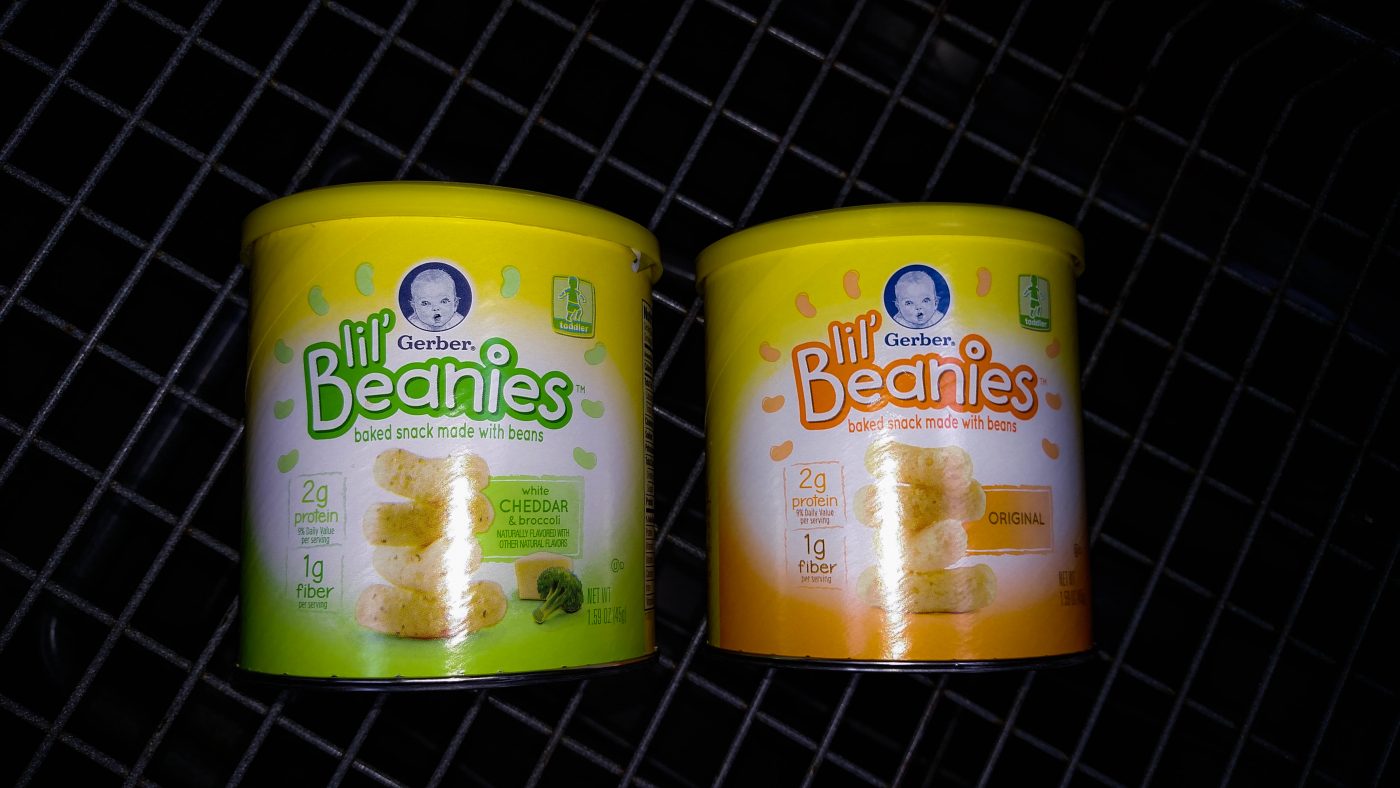 Wipes & Training Pants
This is such a fun stage and it will keep you guessing. Spare training pants will come in very handy from time to time. The wipes are great for any mess imaginable. Including when mommy spills her drink on the console of the car!
Spare Clothes
Accidents and messes happen! An extra set of clothes can help.
What do you pack in your toddler bag?
Content may contain affiliate links. This means that, at no additional cost to you, we may earn a little somethin' somethin' when you use the link to make a purchase.
Learn more here.
Would you like Bloggy Moms to feature your brand?
Contact us here.