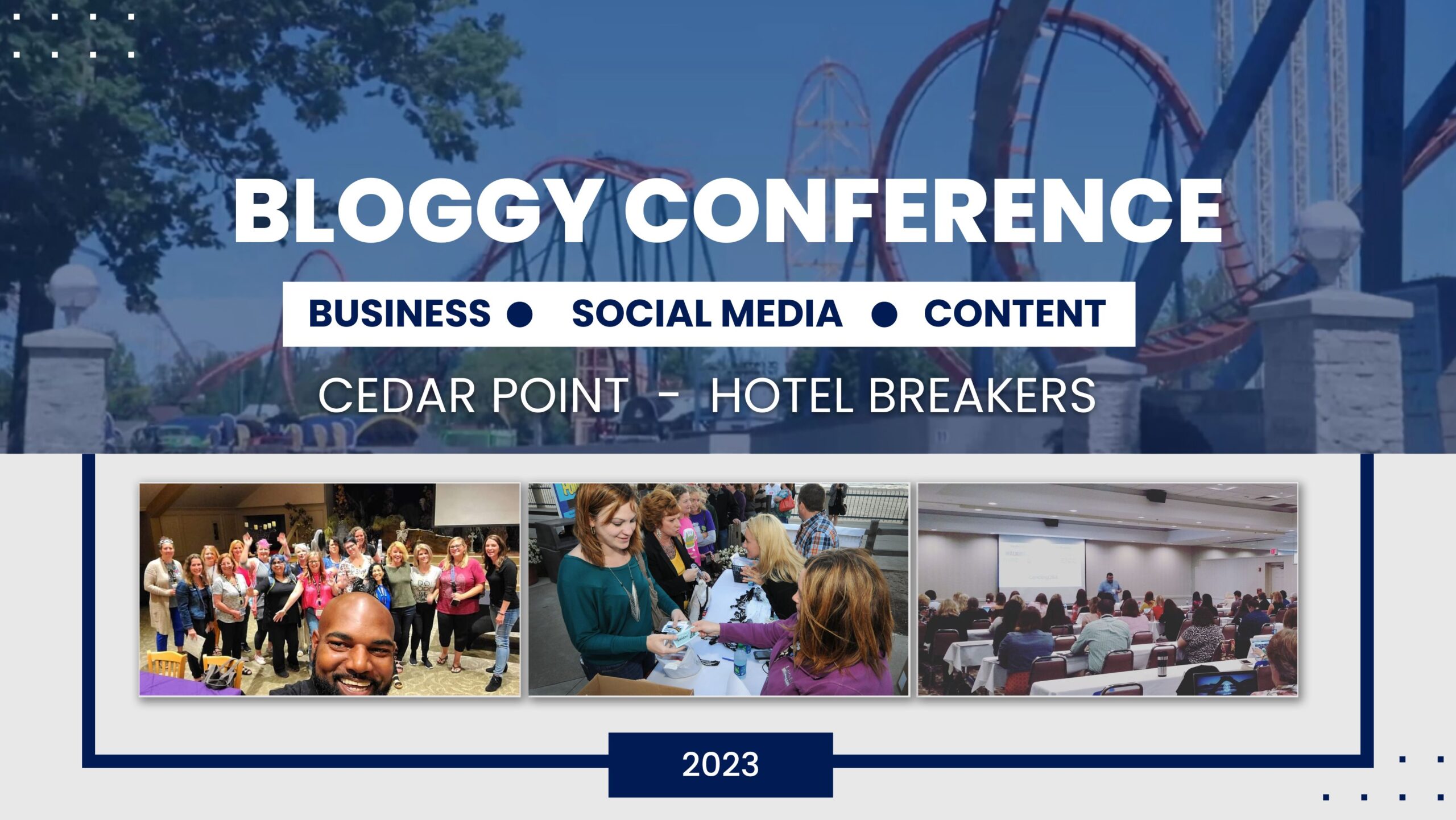 This post may contain affiliate links. Read our disclosure policy
here.
Deals are current as of date and time posted.
The internet is saturated with blog content. Much of it is garbage, some of it is pretty good, but only a small portion is really considered "must-read" by its audiences. It's not an easy task to create a blog post that informs, entertains, and is worth sharing, but there are some ways that you can set yourself up for success so that your blog post is more likely to get on those "must-read" lists.
We've curated a list of tips that we feel make a big impact on the quality and share ability of your blog posts, and we're presenting them here in hopes of helping you to fill the internet with more good content. After all, if you can create better blog posts, it's really a win for everyone involved, isn't it?
1. Make It Easy to Find and Easy to Share
The best in the business know that you can have a great product, but if you fall short on marketing it, it'll be a non-starter.
Start with an email campaign, a great guide that helps you in setting one up is here on Optinmonster. Use the email marketing tips provided and give guests plenty of opportunities to subscribe to your newsletter when they arrive at your website, so that interested readers can opt in to be notified when you publish. Creating a pop-up that will prompt your guests to subscribe when they visit is a great way to do this, but make sure you also provide a form somewhere on each blog post and webpage where they are able to sign up.
Once you've tackled that, think about creating your own Facebook, Twitter, and, if it makes sense for your blog, Instagram and Pinterest accounts that will promote your blog. These social media platforms are indispensable for getting your posts out there because your guests can easily keep up with your posts, share them with their friends, and interact with you online.
Speaking of sharing, it's a good idea to make it as easy as possible for your guests to share your post right from your page. Insert social media buttons at the end of each blog post so that your guests can share interesting content to all of their favorite platforms.
2. Have a Good Foundation
Before you can even start to think about your first blog post, you need to create a well-designed blog. You can have great content and still turn people off with a buggy, poorly managed, or unpleasant looking blog. There are many guides around the internet on how to start a blog, but we like this one by WPBeginner.
3. Understand Your Audience and Address Their Needs
What kind of person is reading your blog?
Having a clear idea of who you're writing for is an important first step in making sure that you're getting material out in front of them that they will enjoy, continue to subscribe to, and share with others. Before beginning your blog post, think about the audience you're writing for and ask yourself if the content you're creating is useful, interesting, and presents new information or a new perspective to those people.
4. Always Be on the Lookout for Good Ideas
A great blog post starts with a compelling idea, so you should constantly be on the lookout for great ideas for your next article. Keep a running list on your phone (or in a notebook) and add to it when you think of something – even if it's not yet a fully formed thought. This is how you get blog posts that incite reader's curiosity, address real problems that your readers are having, or tackle an idea from a unique viewpoint.
Don't worry so much about how the idea is written the first time you record it, just ensure that you'll be able to remember the initial inspiration when you read it the next time. You can begin to flesh the idea out more once you sit down to write, and you can also figure out a way to present it more eloquently.
5. Create an Outline
While this may seem like an extra step your writing teacher made up to torture you, outlines are great tools for helping you organize your thoughts and motivate yourself to start writing. The outline will focus your writing so that you don't end up getting off topic, and it will help you determine the format that is best suited for the topic. If executed correctly, an outline should help cut down on the time it takes to write a great product, too.
6. Write a Simple, Eye-Catching (But Not Deceptive) Headline
If you've been around the internet you probably are familiar with "clickbait," which are deceptive titles to more or less substance less articles that pique your curiosity just long enough to get you to click. While you may get more clicks in the short term, if you want to get people to read your blog post and share it with their friends, you don't want to be tricking your readers.
Your headlines should both capture the point or topic of your headline and leave just enough mystery to intrigue your viewers and cause them to want to know more. If your post is worthy of a "shocking" title, by all means, give it one! Just make sure you deliver on those promises. Don't underestimate the power of a good title, invest a little time, and thought into it and you'll be rewarded in the long run.
7. Format Can Make Reading More Enjoyable
Being confronted with a wall of text can be intimidating and off-putting, so don't do it to your guests! Properly formatting your blog posts can make them more pleasing to the eye and more enjoyable to read. This is why there are frequent page breaks in online articles, and why the list format is so popular!
8. Turn It into a Series
Sometimes a longer post is not always the best solution. If your post is waxing a little long, or if you have more to uncover on the subject, turning your blog post into a series can have many benefits.
Breaking a large subject into smaller, more digestible posts is a great way to maintain reader interest over the long term. It's also a great way to glean more content out of a subject and to keep readers engaged as you post each part of the series over an extended period. Make sure you plan installments ahead of time to ensure that you have all the material you'll need to create a successful series, and plant teasers throughout each article for future installments.
9. Show Some Personality
No one likes to read a dry, boring blog post. So, while under many circumstances you'll still want to write in a professional manner, you'll get farther with your audience if you lift the veil a bit and show that you, too, are human. Write with personality and where appropriate, write with feeling and emotion to capture the hearts of your audience.
10. Proofread, and Then Proofread Again
Nothing will kill a good blog post quite like errors. Misspelled words, grammar mistakes, and sentences that are difficult to understand will irritate readers and kill your credibility. Everybody makes mistakes, so it's very important that you double check all your work before you publish. If possible, get a fresh pair of eyes on it. Whether it's a coworker, a friend, or a family member, having someone else read your work can provide fresh insight on your writing.
Content may contain affiliate links. This means that, at no additional cost to you, we may earn a little somethin' somethin' when you use the link to make a purchase.
Learn more here.
Would you like Bloggy Moms to feature your brand?
Contact us here.