This post may contain affiliate links. Read our disclosure policy
here.
Deals are current as of date and time posted.
While planning for this trip, I've spent countless hours reading up on Pacific Coast Highway trips and itineraries off the Internet. Now that I've taken it myself, I'm putting my own itinerary out there hoping that it will also be useful to others looking up on it. This PCH drive is spread out into 5 relaxing days starting from LA all the way to San Francisco. With us were two young kids, 2 and 4, so I've added in kid-friendly stops along the way.
Day 1: Santa Barbara
We left LA around 9:30AM to avoid the rush hour traffic. We were able to arrive at 10:45AM at Santa Barbara Zoo, our first stop for the day. Just the mention of seeing the animals got the kids all excited.  Plan to spend 3-4 hours inside. Don't miss the giraffe feeding! You can also go for the goat and sheep feeding if you don't want to wait the long line to feed the giraffe. They're just as fun!
Admission: Adults: $17 / Children(2-12): $10 / Senior(65+): $13 /  Parking: $7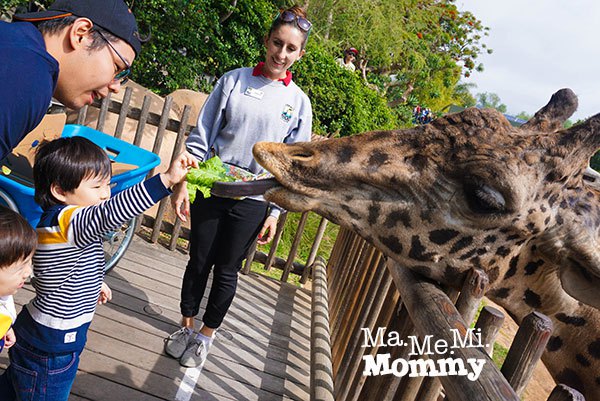 Giraffe Feeding
Next up is the Old Mission Santa Barbara. It's very much like Intramuros here in the Philippines where Spanish influence is very much evident. The self guided tour will lead you to the cemetery, the mausoleums, the church, and the museum. Seeing it from afar against the bright blue sky is by far the best for me.
Admission: Adults (18-64): $8 / Seniors (65+): $6 / Youth (5-17): $3 / Children: Free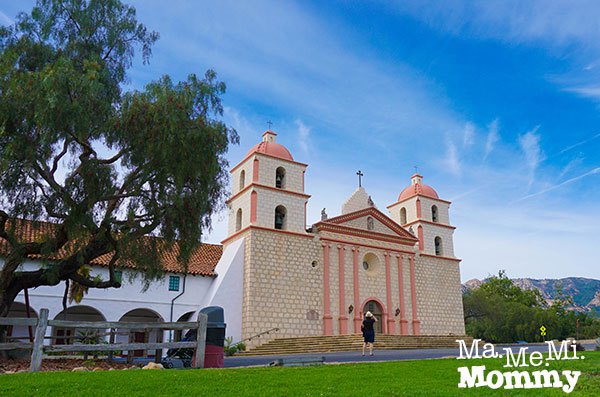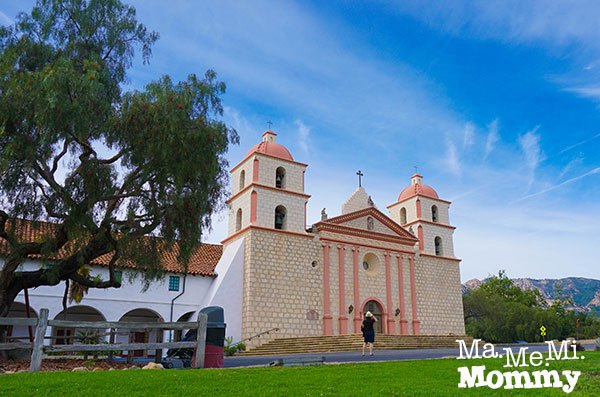 Old Mission Santa Barbara
We headed to Santa Barbara County Courthouse next. This closes at 5PM so it's best to go there earlier. If I were to do it again though, I'd skip the Mission tour above and just take photos of the church facade. That way, I'd have plenty of time to explore this colourful, not to mention functioning courthouse before it closes. DO NOT miss going up the clock tower where you can see the magnificent view of the city from above.
Admission: Free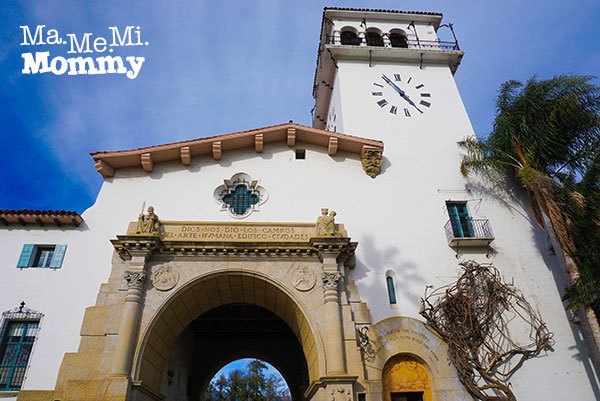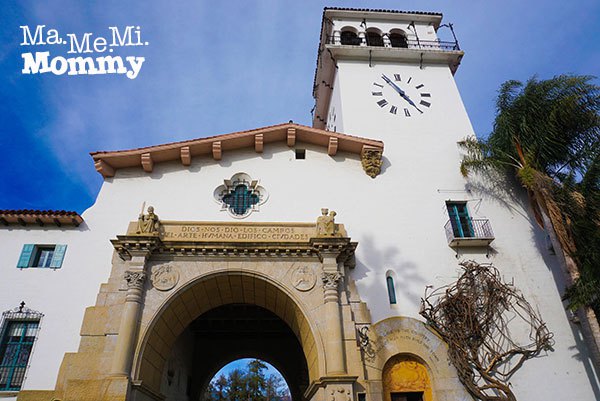 Santa Barbara County Courthouse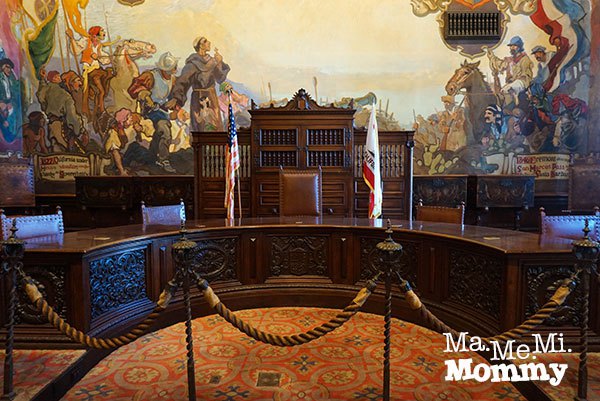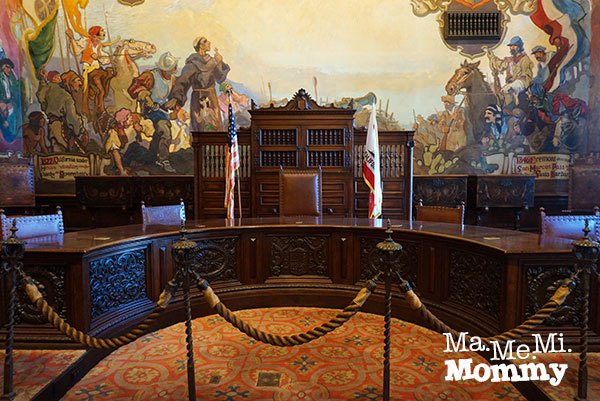 Board of Supervisors Room where guests are allowed inside even during meetings.
Our last stop for the day was Stearns Wharf. We walked the pier and enjoyed the sights. The kids wanted to play with the sand so we went all the way down to the beach before calling it a day. We spent the night in the same city.
Admission: Free / Parking: Free for the first 2 hours.
Stearns Wharf
Day 2: Solvang, Pismo Beach, San Luis Obispo, Morro Bay
Since we were still in Santa Barbara, we decided to go back to the Courthouse again as we missed a great deal because we arrived there late. This time though, we went up the clock tower and took in the breathtaking view of Santa Barbara before heading toSolvang, the little Denmark in California. Solvang is a bit of a detour and is not for everyone. My brother found it a waste of time but I found the town quite cute with all those windmills and Danish style architecture.
Sightseeing in Solvang
After taking our lunch, we then headed to Pismo Beach where the kids had a grand time playing with the sand and the waves. It was so hard to get them to leave! Be sure to pack your beach essentials! (We didn't!)
Sand + Waves = Fun!
When we finally managed to get the kids out of the beach, not without all the drama, we headed to the renowned Bubblegum Alley in San Luis Obispo. I actually forgot to bring my own gum! Ugh! Good thing there was a candy shop nearby where we bought our gums and chewed away before leaving our mark in the very unsanitary alley.
Bubblegum Alley, literally!
Eeew, right?
Our last stop for the day was Morro Bay where we booked a place for the night. The iconic Morro Rock was just a few distance from the inn so we decided to take a few photos too.
Morro Rock
Day 3: San Simeon, Big Sur
We headed out early the next day as I booked the 9AM Grand Rooms Tour for Hearst Castle and we had to be there 20 minutes before the assigned time. It was hard to keep the kids interested in this so I made sure to get down to their level and compare the rooms to the regular rooms we have at home. I also promised to let them see the indoor pool, which got them really excited!  The tour runs for 1 hour but you can spend as much time as you want revisiting the outdoor areas.
Admission: Tours start at $25 for adults, $12 for children ages 5-12
Inside Hearst Castle
After the castle, we headed north for 4 miles to the Elephant Seals Rookery. As it was mid-March, we saw many baby elephant seals with their mothers molting under the sun.
The kids watching the elephant seals in the Rookery
Leaving San Simeon, we headed off to Big Sur to enjoy the most scenic part of our road trip, not to mention the trickiest part to drive. Be sure you have enough gas as it gets pretty expensive inside. We stopped at Julia Pfeiffer Burns State Park to check outMcWay Falls. It's a short hike, easy enough for kids.
McWay Falls. The Falls that falls into the sand.
Another iconic attraction along Big Sur is the Bixby Bridge.
We continued on to Monterey where we planned to spend the night. As a reward to the kids who spent most of their time just sitting in the car, we dropped by Dennis the Menace Playground in Monterey before settling in for the night.
Day 4: Monterey, Santa Cruz
We started the day by visiting the Monterey Bay Aquarium. It opens at 10AM but try to get to the area earlier as parking is a headache. Do catch the feeding shows, they're a great way to learn more about the marine life inside the aquarium. Plan to spend 2 to 3 hours inside.
Admission: Adults: $39.95 / Child (3-12): $24.95 / Senior (65+): $34.95
Monterey Bay Aquarium
Our next stop was Santa Cruz Beach Boardwalk in Santa Cruz. This is an amusement park and a beach in one. It reminded me of the park rides at SM by the Bay in MOA (Philippines). As it was getting late, we just took photos and headed off to our next destination, San Francisco, where we spent the night.
Admission: Free but you need to pay per ride
Santa Cruz Beach Boardwalk
Day 5: San Francisco
This was the last part of this leg of our road trip. We met up with a friend and managed to do Twin Peaks, Lombard Street, Golden Gate Bridge, Cable Car, Fisherman's Wharf, andPier 39 in a day. Whew! Too bad we missed the Alcatraz as tickets were sold out already many days before!
We took the Powell/Hyde line to get to Fisherman's Wharf and Pier 39. The line for thecable car was really long. It takes an hour to wait but it was worth it especially to stand up and hang on to the rails!
Fare: $7 / Children 4 and under: Free
After our last stop, we headed off to the car rental drop-off near the airport. We then took a train to the terminal to catch our midnight flight to Phoenix. More on that on my next post. 
Article by Cheryl Polican of MaMeMiMommy.
Content may contain affiliate links. This means that, at no additional cost to you, we may earn a little somethin' somethin' when you use the link to make a purchase.
Learn more here.
Would you like Bloggy Moms to feature your brand?
Contact us here.