This post may contain affiliate links. Read our disclosure policy
here.
Deals are current as of date and time posted.
When it comes to decoration on a cake you have plenty of options. Creating a stunning birthday cake is a simple matter when you decide on the right frosting for the right look to the cake. It may take a little practice to perfect the finish, however, so make sure you can test out the frosting finish on a smaller piece before you tackle the birthday cake itself. Here are some ideas for fabulous frosting.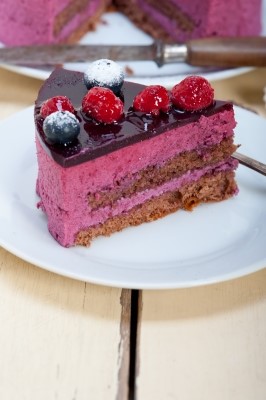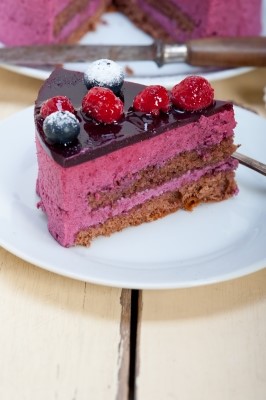 1. Butter Cream
Butter cream frosting is a highly popular frosting and can enhance any kind of cake. The trick to making good butter cream frosting is to use the right butter and also to get the butter to the right temperature when you are whipping it. Be sure to store the cake in a cool place so that the frosting does not start to melt.
2. Royal Icing
Royal icing is a frosting with a hard shell to the finish, which makes it ideal for dyeing in a variety of colours, and for using with decorative elements on top of the frosting.
3. Cream Cheese
You can make a good quality cream cheese frosting by adding cream cheese to butter cream. This is the perfect topping for carrot cake and is also ideal for red velvet cake and cupcakes. It is a versatile frosting and very tasty.
4. Meringue
Meringue is a light and crispy topping to a cake which is very sweet, and can be moulded into different shapes. It is made from egg whites which are whipped into peaks with water and sugar. It can be hard to get the right consistency to the meringue but when you do this, it is a really effective frosting.
5. Fondant
Fondant icing is one of the most popular frosting types for a birthday cake as it is easy to mould into inventive shapes. Fondant icing is normally used on top of another kind of frosting such as cream cheese or butter cream.
6. Chocolate Ganache
For a chocolate cake the natural frosting would be chocolate ganache. It is easy to make and really enhances the flavour of the birthday cake, as well as giving it a shiny and professional finish.
You can also, of course, skip the hassles of decorating a cake and buy a cake ready-decorated from a cake shop or bakery. Check out some valuable tips for buying cakes as without these tips, buying cakes from Vons killing your wallet.
Image courtesy of KEKO64/ FreeDigitalPhotos.net
Content may contain affiliate links. This means that, at no additional cost to you, we may earn a little somethin' somethin' when you use the link to make a purchase.
Learn more here.
Would you like Bloggy Moms to feature your brand?
Contact us here.