This post may contain affiliate links. Read our disclosure policy
here.
Deals are current as of date and time posted.
Many parents face the challenge of doing homework with their children, as some students do not want to study. This question became especially relevant in pandemic times when students moved to online learning.
It's crucial for parents to participate in the active learning of their offspring. But you should not force your child to study, but find ways to motivate them. Build self-motivation in your child that will help them achieve success in the future. 
If your son or daughter has no desire to study new things at school, check these tips to encourage them to enjoy learning. 
#1 Create a Study Plan Together 
The main thing for effective studying is a solid study plan. You should have time for learning and spare time for doing what a child wants. It's crucial to work on a studying plan together so that a child chooses the time for education. Make sure you set a regular time for homework every day. 
A structured study plan allows a student to organize their tasks in a way to have time for everything they like. Active learning is impossible without knowing how much time a child should spend on homework per day and how often they can take breaks.
#2 Create a Reward System 
Some parents say rewards do not assist in effective learning as a child studies not for knowledge but rewards. However, a well-thought reward system can bring you much use and motivate a child. You can use progress tracking tools to see if rewards for good marks contribute to learning progress. 
It's not obligatory to buy expensive things to prize a child for study achievements. The rewards can include watching videos, playing computer games, going out with friends, etc. But do not turn into a cruel dictator who forbids simple things if tasks are not completed perfectly. Studying must bring value and pleasure, not suffering. 
#3 Try Different Learning Styles
There are many learning styles, and you and your child should find yours. Do not get frustrated if some technology doesn't work for you. It's recommended to discover learning styles and choose what suits you. Some children prefer a mixture of styles, and some choose one, as every student is unique. 
There are five principal learning styles that include verbal, auditory, visual, logical, and physical. You can use a video maker to make studying interactive and new information more memorable for kids preferring a visual learning method. 
#4 Do Not Focus On Failures 
Everyone makes mistakes, and your child cannot be perfect in everything. Whether a student has an unsatisfactory mark, cannot complete a task without your help, or has difficulties mastering some tools, give them a helping hand. 
There is always a way out from any situation. For example, if some software your child works with, has some issues, like iMovie keeps crashing when importing, there are many useful resources to find a solution. If your child has excellent marks on three subjects but one low mark, do not pay much attention to that. Focus on achievements to motivate a student to study more.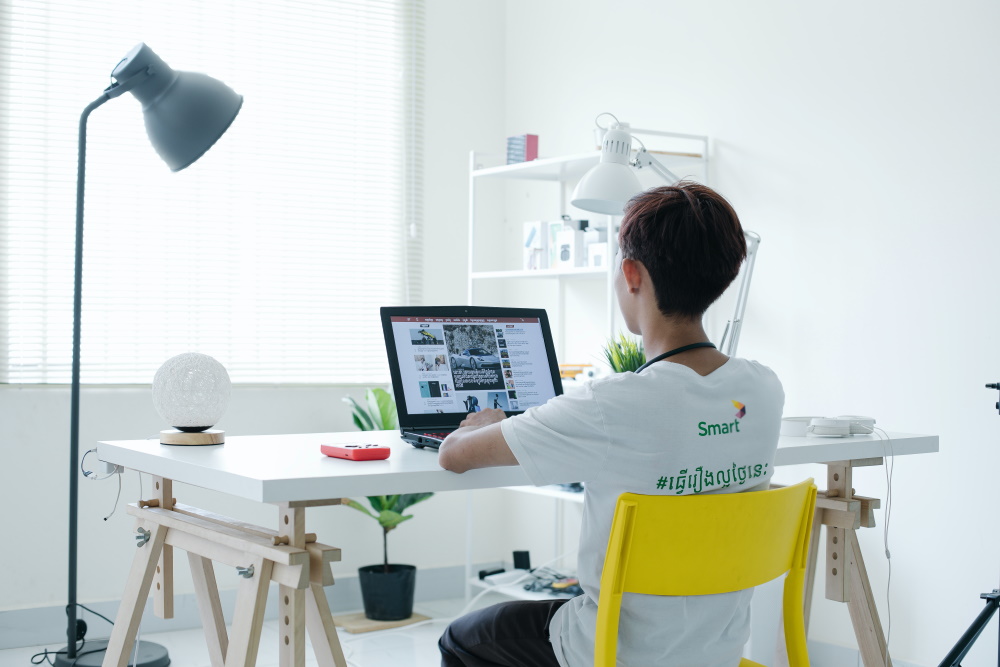 #5 Focus On Interests 
It is more efficient to study when a child is interested in a subject. Find out what they like: nature, reading, or computer games, and try to connect their interests with school subjects. You may ask for extra help from online tutors to engage your child with a specific subject more. 
It'd be great to provide a child with additional resources for learning their favorite class. Thus, you will enable them to become experts in some field that can help your child in the choice of future career. 
But it doesn't mean a student will neglect other lessons that are not interesting for them. Your task is to motivate a child to find something interesting in every subject but focus on their favorite ones. 
#6 Focus On the Learning Process
If you want another effective method to motivate your child to study, you should pay attention to their learning process, not performing. Thus, instead of wondering what marks they got today, ask what useful things they learned. 
There is no doubt that performance is vital but do not make a primary thing of it. Your child goes to school to get good knowledge, not good marks. Focus on the learning experience and a child's passion for learning more. Constant communication, understanding, and support will make your child a motivated student. 
#7 Limit Stress
There will be no chances of deep learning if a child is stressed. Try to create a favorable environment for studying where nothing will disturb the student. In order to keep kids engaged, eliminate stress factors. 
Talk to your child more to find out if some problems are making studying challenging for them. You should encourage frank conversations and be a friend to your child. Motivate children to withstand stressful situations and help them with them. 
It can be useful to plan your day in a way to have time for learning and relieving stress. Discuss problems during study breaks or after completing home tasks. You can go for a walk together, watch a film and eat ice cream, or draw while listening to music. 
#8 Make Learning Fun
You can encourage a child to learn through games. Scientists call it game-based learning and popularize this method. With learning games, children develop non-cognitive skills. Kids usually engage with games actively, so it'll be interesting for them to study and play. 
You may think that it will work only with young students, but parents can try the gaming study process with children of all ages. For example, you can create fun projects together, make presentations, learn foreign words in the form of a game, and more. Thus, parents should take into account game-based learning to motivate their children to study more effectively.
Conclusion
Now you know how to encourage your child to study and enjoy the learning process. Choose your learning style, communicate with your child, and be a supportive friend who properly motivates and rewards a diligent student. 
Photo by Annie Spratt on Unsplash
Photo by SCREEN POST on Unsplash
Content may contain affiliate links. This means that, at no additional cost to you, we may earn a little somethin' somethin' when you use the link to make a purchase.
Learn more here.
Would you like Bloggy Moms to feature your brand?
Contact us here.