This post may contain affiliate links. Read our disclosure policy
here.
Deals are current as of date and time posted.
More than 90% of countries have applied remote learning policies due to the COVID-19 pandemic. That is why teachers, students, and parents have to adjust to the new reality and figure out how to make learning convenient and effective.
In this article, we will share a few tips on how to prepare for school classes remotely, what equipment to purchase, and how to maintain a proper study and rest balance. Apply them on practice and you'll see that remote learning shouldn't be torture.
Prepare the necessary equipment
To make the educational process easy and comfortable, parents should supply their children with the right tools and equipment. For example, a convenient desk and an orthopedic chair. They will need to spend hours over the books, so the spine and neck should be in the right position.
Make sure that the computer has an updated operating system, the necessary programs, and additional devices like a keyboard, headphones, microphone, and so on. It is a good idea to install screen recording software so that your children could watch the lectures once again and repeat the material. But make sure that the teacher and other classmates don't mind being recorded.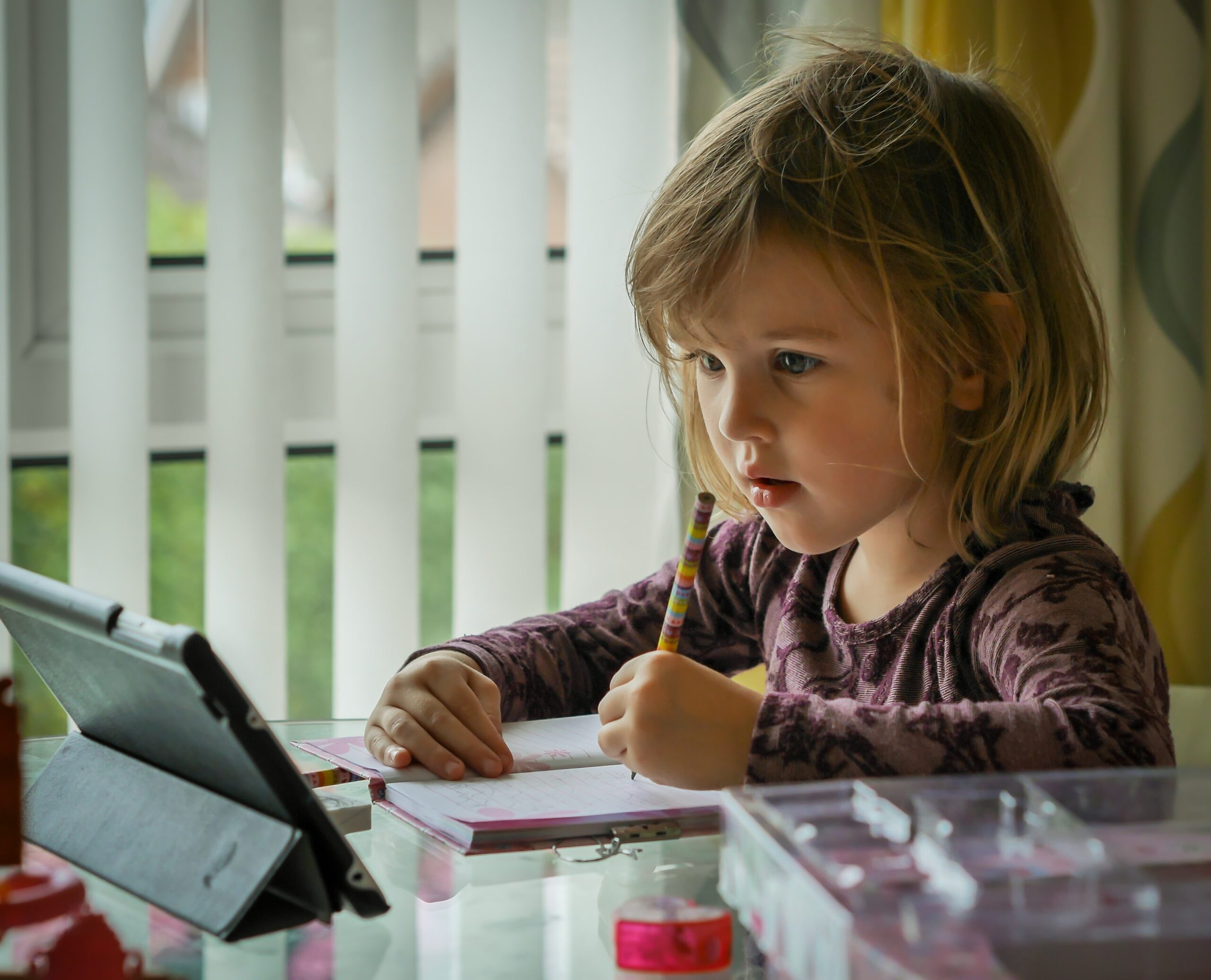 Organize the study place
The right academic environment helps to reduce stress, focus on the tasks, and eliminate distractions. When you design a workplace, make sure that there are areas for the classes, reading, and extracurricular projects. A kitchen or a living room table is not the best option for learning space.
The desk itself should be tidy, clean, and contain only the necessary stuff like notebooks and writing utensils. Show your children cool ideas for organizing a study place and let them choose the most appealing ones. Offer them to add personality and style, so that children would be eager to sit and learn. For example, a photo frame or a plant.
Make a schedule together
To make online learning effective and convenient, you should first analyze the traditional school timetable and the schedule accepted at home. For example, sleeping habits, mealtime, and so on. On the next step, try to combine these two schedules to get an effective plan that includes not only classes and time for homework but also hobbies, rest, and family gatherings.
You can download a schedule maker, enter details, and get a suitable timetable that takes into account the personal preferences and habits of every family member.
Don't forget about breaks and physical activity
It is a well-known fact that increased screen time levels may lead to obesity, anxiety, and other health issues. This problem becomes even more dangerous during remote studies, so taking breaks is essential. Depending on your child's age, they may need to take some time off every 25-45 minutes. Let them have a short walk, do a few exercises or just chat with a friend or relative. When people stay active, they are less prone to depression and have a better immune response to stress and infections. Plus, their efficiency improves.
Connect with friends and classmates
One of the biggest drawbacks of distance education is a lack of socialization. Children suffer from being cut out from their classmates and friends. And your goal as a parent is to make sure that they spend enough time with peers even if only virtually. You can talk to the teacher or other parents and organize a regular video chat or emails. Let children discuss the news, homework, and personal issues with peers on a regular basis.
Minimize the distractions
Students spend at least 1/5 of their class time checking social media networks, websites, and other apps on their smartphones and tablets. This indicator is even higher during remote learning and has a huge impact on the education process and grades. That is why parents should set clear rules about the usage of digital devices during classes. For example, they shouldn't be on the desk when studying or the Internet must be switched off.
Another common distraction is the surrounding. For example, TV noise, other people, a vacuum cleaner, and so on. To avoid these distractions, your children should have a separate study area where no one bothers them.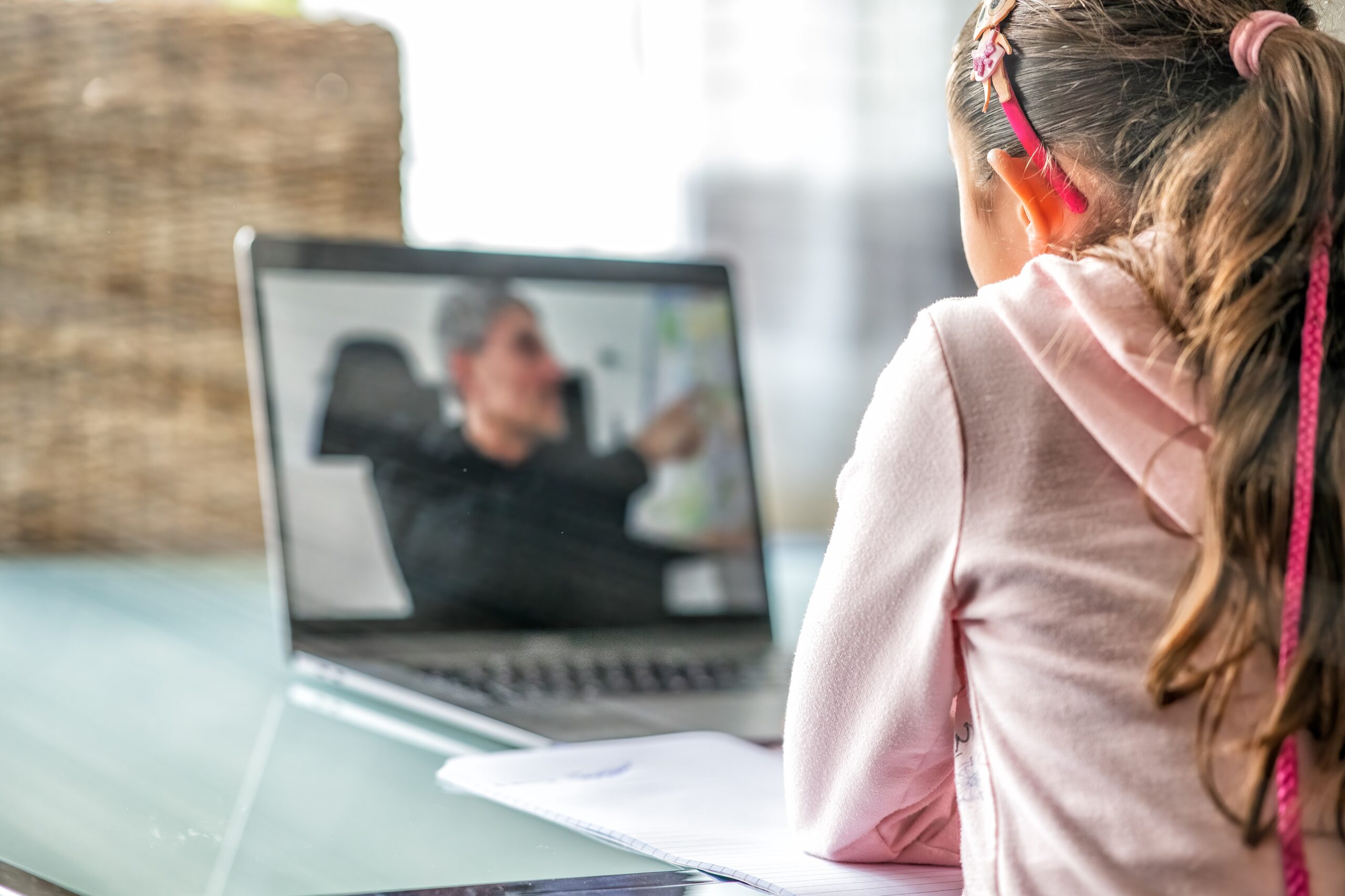 Let the child do the homework independently
Most tips for parents include advice to participate in the study process as much as you can. However, let's be honest: after more than a year of remote learning parents are exhausted. Plus, they have work, chores, and personal life, so simply can't dedicate all their time to studying together with the children.
This doesn't mean that you shouldn't help them to master the topic or stop checking whether all the assignments are done. You should simply give them the freedom to read, analyze, write, and do what the teacher requires. But make sure your children know that they can approach you if any problem or question occurs.
Motivate and support them
When chasing good performance and high grades, parents and students often forget about their own comfort and rest. As a result, they feel burnt out and exhausted. But you should remember that your happy child should always be a priority. Support and help them every step of the way.
As a parent, you know better what motivates your children to study. Use this knowledge to help them achieve academic goals and stick to the plan even if they feel tired or just want to chill on the sofa and watch a movie.
Online learning can be simple and convenient
With the help of the top tools for online learning, a thoughtful schedule, support, and communication with peers, remote education can be rather fruitful. Follow the tips discussed above and we guarantee that your life will become much simpler and your children will do the tasks on their own and receive excellent grades.
Featured Photo by Thomas Park on Unsplash
Second Photo by Carl Jorgensen on Unsplash
Third Photo by Giovanni Gagliardi on Unsplash
Content may contain affiliate links. This means that, at no additional cost to you, we may earn a little somethin' somethin' when you use the link to make a purchase.
Learn more here.
Would you like Bloggy Moms to feature your brand?
Contact us here.