This post may contain affiliate links. Read our disclosure policy
here.
Deals are current as of date and time posted.
"Bra shopping is the worst." If you agree with that statement, you're probably unaware of what your true bra size is. Why is it so difficult to find the right bra size?
It seems like we think we know our size, only to try on a bra that we thought would fit (but doesn't). Apparently there is an art to this.
Figuring out your correct measurements shouldn't be hard. We've found a fabulous list of sites that will help you measure your bra size. From sports bras to underwire bras to bralettes, find out your measurements and finally make bra shopping enjoyable!
Zappos
They don't just sell shoes! Zappos offers a great how-to guide on measuring your correct bra size.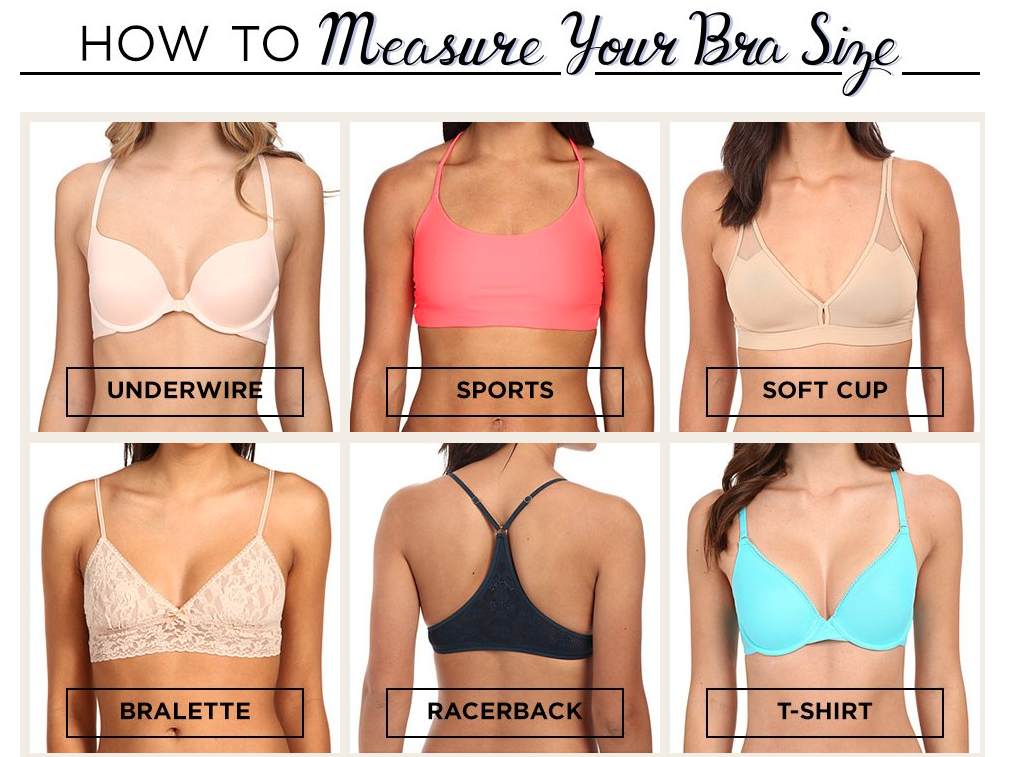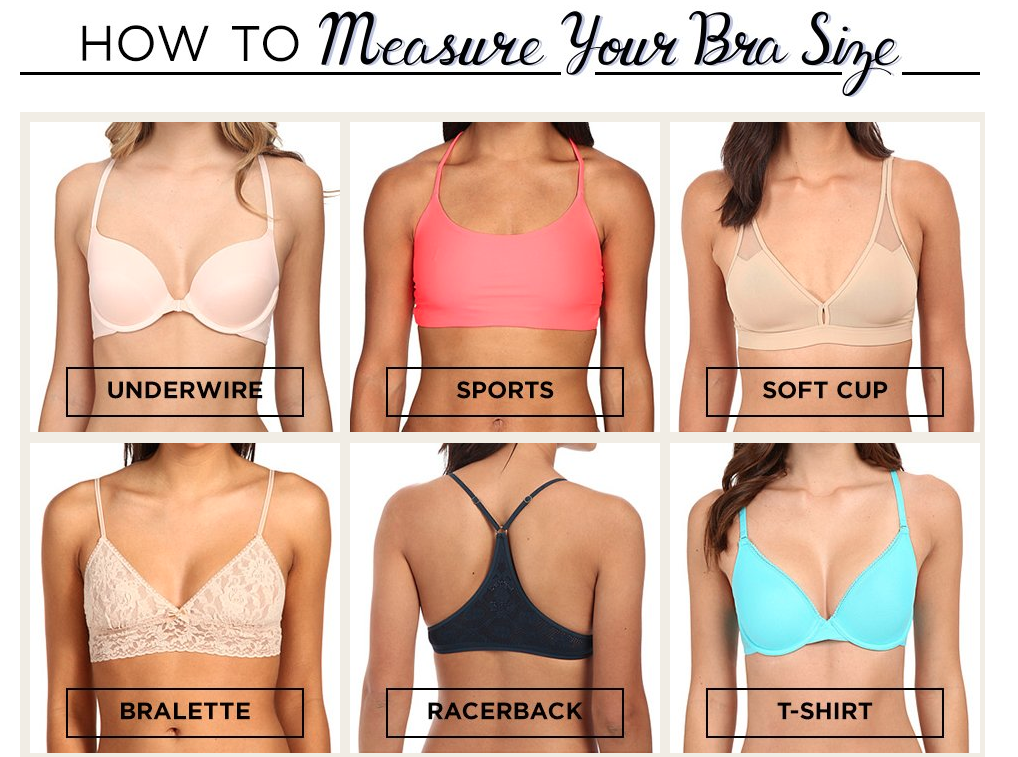 There's also a video tutorial, so you can follow along!
You'll be relieved once you take measurements and finally see what bra size you should be shopping for.
Zappos has the CUTEST bras, too, so once you get your measurements down, find some promo codes and start shopping!
Linda the Bra Lady
Linda knows bras. After all, she is the Bra Lady!
This bra expert owns bra boutiques in New York and New Jersey where you can find bras in over 275 sizes! She believes one size does not fit all.
With her Bra Size Calculator, she'll help you determine your bra size.
And just like that, you're closer to finding cute bras that you can actually wear confidently. No more underwire poking or strap marks.
Victoria's Secret
They have bra specialists at Victoria's Secret, but if you can't make it to their brick and mortar (or just prefer shopping online in bed), VS offers an online guide.
Watch the short video for quick verbal instructions on how to accurately get the right measurements and hear it straight for a Victoria's Secret Angel!
After you view the video, scroll down to the calculator she mentions.
Put in the measurements you found and click "Get My Size."
If you end up needing help from one of the Victoria's Secret bra specialist after all, you still don't have to leave your house! You can live chat or call the number below to speak with someone who'll help you.
It doesn't get much more easy than that.
Real Simple
Real Simple is a popular resource for recipes, interior design, gift ideas, and now – measuring your bra size!
This magazine is always helpful in figuring out the best way to do anything. This is why they've decided to guide their predominantly female readers to bra size measuring success.
Determine what your accurate bra size is by checking out Real Simple's How-to Guide.
Learn how to find out your band, bust, and cup size all in this one handy instructional guide.
Today
Everyone knows about The Today Show, but some might not know that they have a super helpful blog that covers many lifestyle topics – including how to measure your bra size.
Get the scoop from Today on how to correctly measure your dimensions. All you need is measuring tape and a non-padded bra.
If your bras always feel uncomfortable or too tight or too loose, Today will guide you to finding out your correct size.
Read step-by-step directions that are a breeze to follow.
True & Co
These guys are doing it a little different. You'll be taking a quiz!
True & Co is a lingerie brand that wants you to feel your sexiest in whatever you're wearing. This is why they've created a quiz to lead you to your dream bra. It's not so much of a measuring as it is an educational tool to help find your shape, size, and which bras will work for you.
Once you start the quiz, you'll be taken through a series of questions.
Get ready, because there are A LOT of questions. Hey, they want to be thorough and get you the best bra for your unique shape!
Teen Vogue
New to the whole bra and sizing thing? Let Teen Vogue be your bra mentor. Teen Vogue will teach you how to find the right size and will even help you find the signs that say when you should toss a bra.
This guide is pretty in depth, so you should find everything you need to know here at the popular teen mag.
Torrid
This next bra-measuring resource is a well-known plus-size clothing retailer that sells some of the most fashionable items on the market.
Learn how to find your individual bra size by following Torrid's Bra Size instructional page.
You can also go in store for your own personal bra fitting.
Nordstrom
Do your straps fall down? Does the band feel restricting? Measuring your bra size is easy with Nordstrom.
Nordstrom has been a major retailer since the early 1800's. For decades, they've been one of the best places a woman can go to find her perfect bra. They offer bras of all shapes and sizes from brands everywhere.
Nordstrom will make sure your not wearing a bra that's too small, too large, or just plain uncomfortable.
Read the guide!
xoJane
This last site isn't a technical measuring guide, but more of an inspiration guide. Getting the right measurements can be tough and overwhelming. We've all been there!
xoJane featured a guest writer, Carrie Hauser, who is a Bra-Fit Specialist at Nordstrom, and she obviously knows bras. She wrote an article that lists 5 Tips for Getting the Right Bra Size.
As a specialist, she sees all types of shapes and sizes during her work day helping women find the right fit. Hauser decided to write an article that'll ease some of the stress when finding your measurements.
Get the Right Fit – Once and For All!
Finding your bra size isn't just going to make shopping for bras easier, it's a wonderful way to get more in touch with your body! Every body is beautiful, so celebrate yours by buying the right decorations for it!
Content may contain affiliate links. This means that, at no additional cost to you, we may earn a little somethin' somethin' when you use the link to make a purchase.
Learn more here.
Would you like Bloggy Moms to feature your brand?
Contact us here.